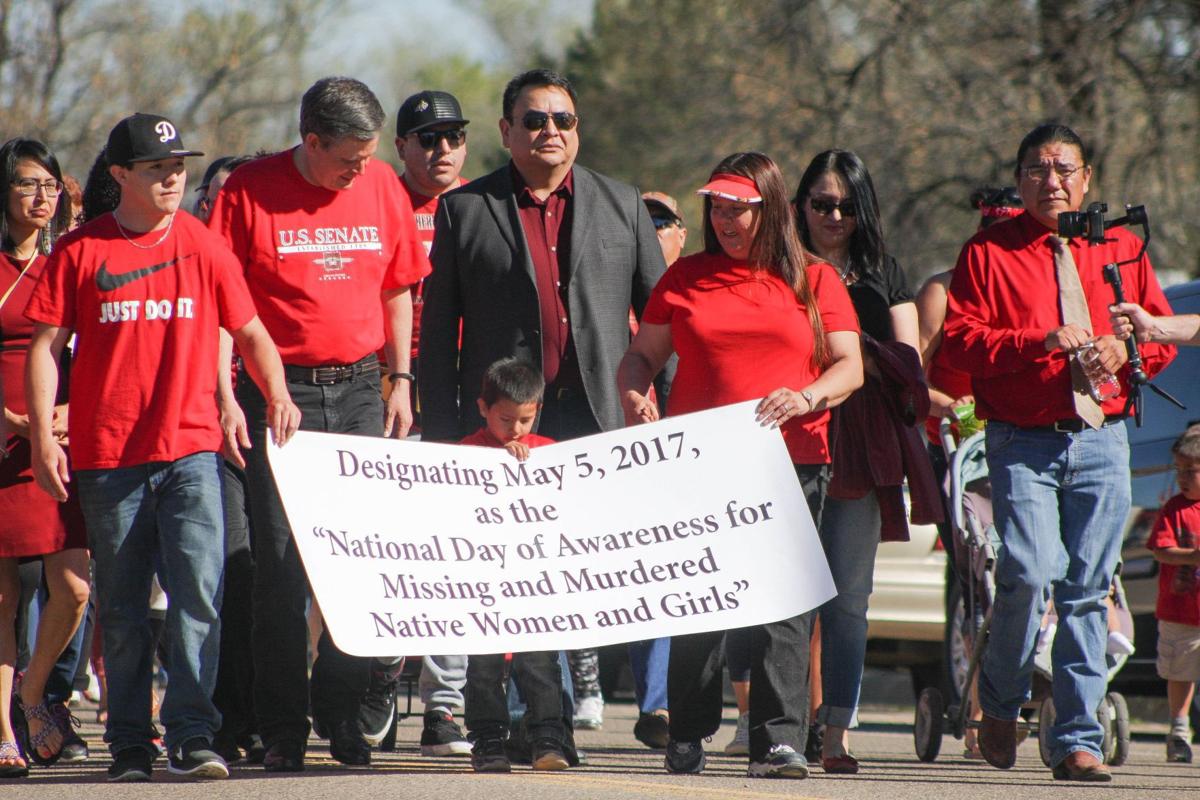 "I'm glad to see, particularly the Indian community, rallying around and trying to get something done. I believe the tribal governments have extensive resources and I'd like to see some participation from those tribal governments in financing a position like this rather than just ask the state to do it. Those governments have quite extensive resources available to them through the federal government," Fielder said at the time.
The remarks drew rebuke from those who pointed out the bill was not just for tribal communities but Natives and non-Natives who go missing across the state. They also said the assumption tribal governments have excess funding is a common misconception.
"That's something we face every session," Stewart Peregoy said Tuesday after Hanna's Act passed. "A lot of people are really ignorant about what happens on the reservation and what happens off the reservation, the issues Native people face. With Hanna's Act, it brought to light the realization by some people in Montana about the disenfranchisement of Natives."
Peppers and Steward Peregoy said that after the bill was tabled in the Senate Judiciary Committee, they began an intense effort to talk with Fielder and other senators, as well as those with sway outside the Legislature, to get Hanna's Act out of the Senate and back to the House, where they said they found more bipartisan support.
The bill finally cleared the Senate 37-13 on April 16, which was past a transmittal deadline, but the House voted to suspend its rules to accept the bill late. The final version saw both the position and the funding for it restored.
The Department of Justice said Tuesday it plans to be ready to hire a missing persons specialist on the date the act becomes effective, July 1. More information about the process will be available in May.
"We began working on Hannas' Act and other missing persons legislation with an interim committee two years ago," Attorney General Tim Fox said in a statement Tuesday. "The journey has been a long and winding one; we brought a bill that had teeth and a clear purpose, saw both stripped away during the legislative process, and then we worked hard to get them restored. The final passage of Hanna's Act is great news and a significant step forward in helping find missing persons."
The DOJ and State Tribal Relations interim committee brought five bills related to missing and murdered Native women, four of which passed this session.
Bullock on Tuesday released a statement praising the passage of Hanna's Act.
"The missing and murdered Indigenous women epidemic is a crisis in Montana and throughout the country, and it's long past due elected officials do what is right and seek justice for Native women, their families and their communities," Bullock said in a statement.
Stewart Peregoy said it took a lot of persistence to get the bill across the finish line.
"This whole issue is too important to allow the blocking, all the things it had to go through," Steward Peregoy said. "It's almost synonymous with what a murdered or missing Indigenous person would go through with the system."
Peppers said that for her, it wasn't just another bill and she wasn't backing down.
"It was a bill of life and death. To us it was sacred," Peppers said.
Get Government & Politics updates in your inbox!
Stay up-to-date on the latest in local and national government and political topics with our newsletter.