For months, workers at the Montana State Hospital in Warm Springs have raised the alarm about short staffing, inadequate training and an unqualified administration driving employees from the hospital, an exodus that they say puts patient care in jeopardy.
Last month, one traveling nurse, after receiving no response on requests for proper restraint training, resigned in a strongly worded letter to her supervisors:
"I cannot be complicit with the current work environment and dismal patient care situation at Montana State Hospital," the traveling nurse wrote last month in an email, which was provided to the Montana State News Bureau, announcing her resignation.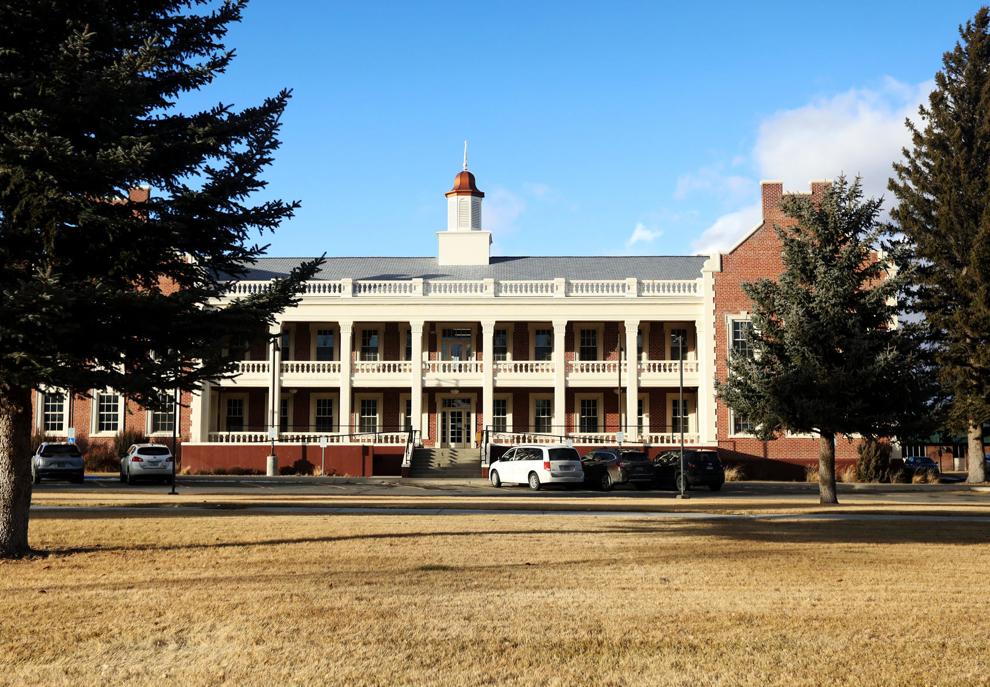 The health care industry and seemingly every other occupation is experiencing a workforce crisis. But several current and former state hospital employees said staff members have left in droves because of self-inflicted issues created by the management's approach to running the only state-operated psychiatric hospital, which provides psychiatric evaluation, treatment and rehabilitation services for adults with severe mental illness.
According to documents outlining the scope of work at these facilities, the state hospital should employ 524 full-time personnel; approximately 40% of those positions are currently vacant. The facility in Warm Springs serves 239 patients, according to the state website.
State lawmakers have received multiple concerns from staff members, and they in turn took the matter up with the Montana Department of Public Health and Human Services, which oversees the hospital.
On Nov. 29, DPHHS put out a request for proposal seeking a third party to fill a "temporary management" role at the state's medical facilities and to help stabilize the workforce.
In response to the Montana State News Bureau's emailed questions about the concerns over staff shortages and patient care, DPHHS Director Adam Meier issued this statement Wednesday:
"I applaud the commitment and dedication our facility staff bring to their jobs on a daily basis, and we must do all we can to support them and the hundreds of Montanans these facilities serve. I am fully aware of the concerns that have been raised and the challenges that we face. That is why we issued the (request for proposal) to take a comprehensive and thorough review of the operational structure of all facilities DPHHS oversees. This review will help us make informed and thoughtful decisions going forward. The department is eager to move forward with this project and implement recommendations as appropriate."
An agency spokesperson clarified in a follow-up email that work on the request for proposal began in September, however, "the concerns brought forward by the legislators and others isn't the sole reason for the RFP, but certainly points to the need for it."
Since October, the Montana State News Bureau has interviewed 10 current and former employees of the Montana State Hospital and reviewed nine letters sent to state lawmakers by hospital employees. Those letters say the working conditions and loss of staff are the products not just of a competitive labor market but a cold and retaliatory hospital administration, led by hospital administrator Kyle Fouts, that is driving people away.
The traveling nurse's resignation email references an incident in which hospital staff were unable to apply restraints in a safe and timely manner, just a week after she witnessed a similar episode. The nurse, who requested anonymity for fear of retaliation, asked hospital leadership in the Nov. 21 email for immediate training on safe application of restraints, but said she never received a response.
The nurse told her supervisors that "every additional day I work there I am 100% gambling with the loss of my RN license." 
The traveling nurse was in a position to speak up about her concerns because she worked at the hospital on a contract basis. Others with closer ties to the community and who fear losing their jobs can't do the same, she said. She and other staff who were interviewed for this story say they want to stay in their jobs, where they contribute to the important work of mental health services. But citing fear that the hospital's level of treatment continues to diminish with the continued loss of staff, the nurse and a swelling number of employees have grown more vocal about their concerns in recent months.
One psychiatric technician described being one of two staff left alone on a night shift with 18 patients and no nurse on duty in case a patient needed care. These psych techs do not have specialized training and make $14.57 an hour, while working alongside traveling certified nursing assistants that can make twice the wage.
Other staff said morale is being further undercut by unqualified candidates hired into leadership positions. According to the state Department of Labor and Industry's licensure database, the hospital's clinical director, Jamie Foy, who oversees psychological services, does not hold clinical degrees or experience to guide services carried out by people who have doctorates.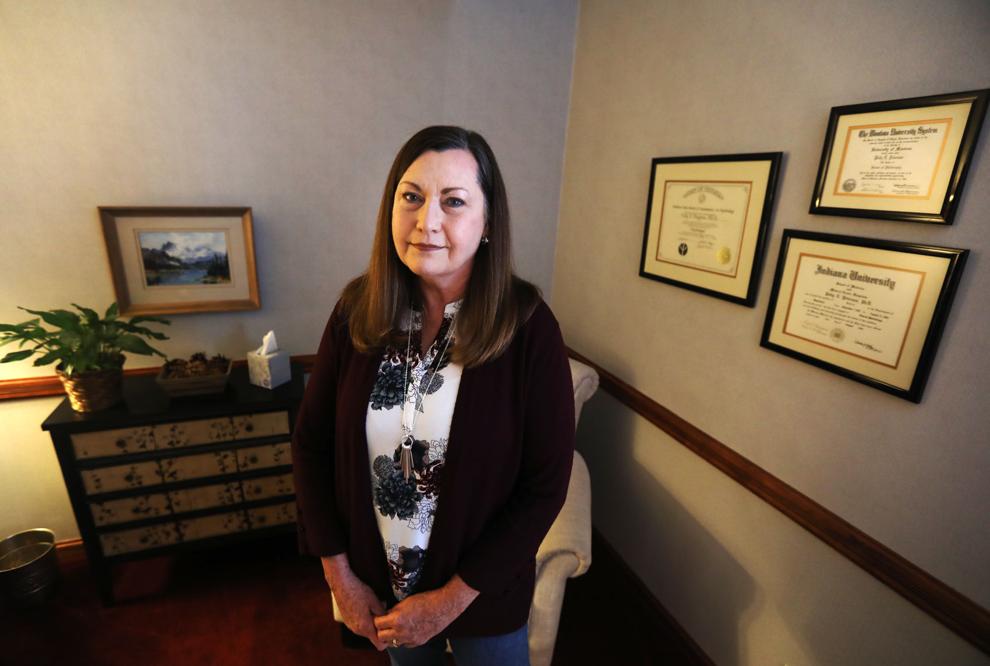 Dr. Polly Peterson, former chief of the psychology department at the Montana State Hospital, said she told hospital administrators in March the facility's standards of care and lack of staff might not pass muster with federal regulators. The Centers for Medicare and Medicaid Services requires facilities like the state hospital to provide individualized treatment plans, with medical and rehabilitative components, in order to receive federal reimbursements.
The entire sense of coordinated treatment started to fall away, Peterson said, when longtime licensed mental health treatment professionals began walking out the door due to poor working conditions and an unresponsive administration. That meant the hospital relied more on traveling staff. 
"In the back of my mind, I thought 'How could they ever pass CMS standards for treatment, given the lack of staff?'" Peterson said.
Numbers provided by the state health department show a massive increase in its reliance on traveling staff over the last two years alone: 22 traveling staff worked at the facility in 2019 compared to 136 in 2021.
State health department spokesperson Jon Ebelt said during the COVID-19 pandemic, "MSH began to experience an increase in the number of staff openings due to a variety of factors, such as the need for child care, personal medical reasons and increased competition in the labor market for the same or similar positions."
The state hospital did undergo a CMS inspection in September triggered by a complaint, but Ebelt said the review found the hospital in compliance with no need for corrective action. Ebelt did not provide the complaint or subsequent inspection report when requested.
But staff who spoke with the Montana State News Bureau said part of what's pushing employees out are the issues that come with the management style of Fouts, the hospital administrator. Fouts holds no medical degrees or previous hospital experience. His background includes work in the Arizona prison system and he worked as the administrator of the state-run Montana Chemical Dependency Center in Butte for four years before he took over at Warm Springs.
The state health department, when asked about qualifications among the hospital leadership, on Wednesday said it does not comment on personnel matters.
The previous hospital administrator, John Glueckert, was the CEO of a Polson hospital for 19 years before taking the job in Warm Springs. Ed Amberg, the hospital administrator before Glueckert, was a 20-year employee of the state hospital before taking the top job. 
Glueckert made $61.61 per hour in his last year at the state hospital. Fouts began in 2019 making $68 per hour, and now earns $70. 
Peterson said she heard concerns about Fouts from other staff as far back as his time as interim director, prior to his permanent hiring into the role.
"His experience had been in the criminal justice system … and that was pretty obvious from the way he was interacting with the patients," she said.
Peterson and others described a coldness to patients and staff that had a chilling effect on patient care. Fouts never spoke to or set up a meeting with Peterson during her time at Warm Springs. Previous administrators had, in a push to reduce seclusions and restraints, worked to build an environment that integrated treatment staff into care that tended to prevent an "us versus them environment."
"It's very much us versus them," Peterson said of the environment at the state hospital before her contract was not renewed earlier this year. "We really do need to create an environment of trust and openness so that people feel comfortable really looking at and addressing the issues that brought them to the hospital."
Peterson started working at Warm Springs as the chief of the psychology department in 2001 until 2011, then left. A few years later she returned on a part-time basis so she could open a private practice and do more clinical and less administrative work.
She was in that part-time role when she challenged the hospital leadership about the staffing shortage in March. In June, the hospital did not renew her contract. She still maintains her private practice in Butte.
Julian Noll worked as a psych tech at Warm Springs for nine years before he left earlier this year. He describes the job largely as watching over patients, escorting them around the facilities and sometimes breaking up fights. He began working night shifts on the Spratt Unit, the hospital's geriatric wing. That meant his job looked a lot like that of a certified nursing assistant, although he hadn't received any training for that kind of care. His last job had been working at McDonald's.
"My biggest concern was working on the Spratt Unit, we had no real CNA training," Noll said. "We were learning on the fly, basically, when it comes to specialized resident care."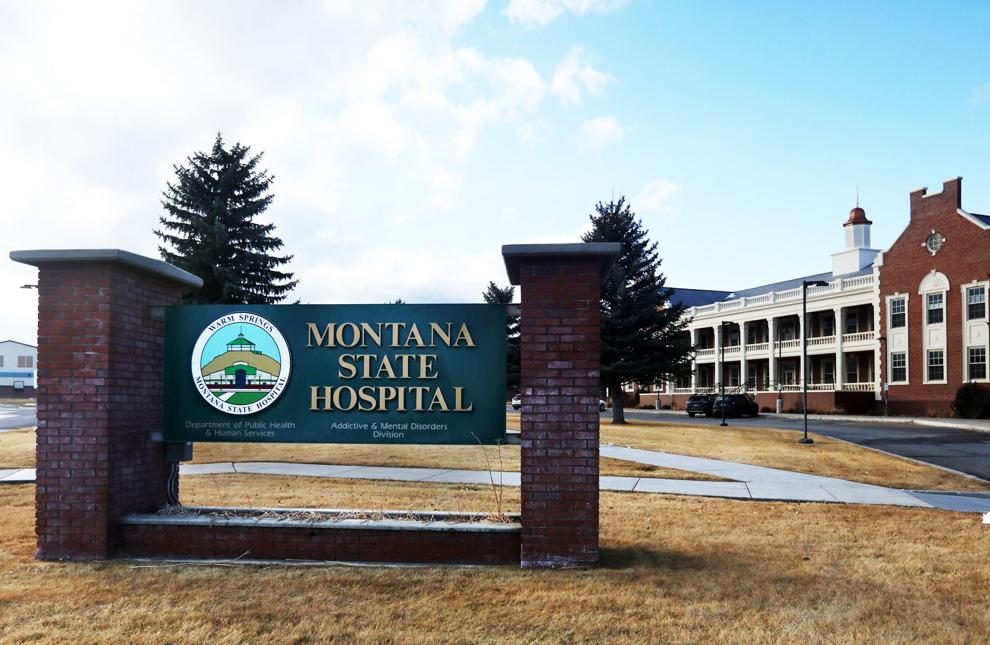 On Wednesday, the state health department said every new hire and contract employee receives restraint training as part of their orientation, as well as an annual refresher. A spokesperson also said reviewing safety protocols and training will be part of the temporary management's work.
As time went on, Noll, too, noticed the growing number of staff leaving the hospital. The patient-to-staff ratio became more and more dire, and some work wasn't being done because three or four psych techs were on shift with 40 patients to monitor, he said.
He said the hospital brought on a mass of traveling CNAs, whose training made sense for the Spratt Unit. Including Spratt, there are five other units, four group homes and the Galen Unit, which house those with severe mental illness who are charged or convicted of crimes. But when the hospital began spreading the traveling CNAs to other short-handed units where patients tend to be more aggressive, Noll said those CNAs often wouldn't have the training on restraints to perform that job safely. 
As a permanent employee, Noll said he occasionally experienced physical assaults by patients. He understood it was part of the job, but was disheartened when he would file an incident report with his supervisors and nothing would happen. 
"I just felt like they didn't care, if I'm being honest," he said. 
Noll left the state hospital to work for the Southwest Montana Veterans Home in Butte, another state-run facility. He was recruited there by another former staffer from the state hospital. He's recently undergone classes for CNA training through his new job, and receiving the training he didn't get in his time at Warm Springs. 
Mark Sweeney, a state senator from Anaconda, received several reports from hospital employees. In November he took the issue up with Bozeman Rep. Ed Stafman, who chairs the Legislature's Children, Families, Health and Human Services Interim Committee. In a letter to Stafman dated Nov. 16, Sweeney called the situation in Warm Springs "dire and urgent." Sweeney included letters from nine employees who asked for help and a change in management.
"These are not disgruntled employees, actually just the opposite," Sweeney wrote to Stafman. "They are from caring, dedicated professional employees who have dedicated their careers to serving the underserved and often forgotten mental health patients in the care of the State Hospital.
"… I am asking you to please look into these allegations immediately before we lose our workforce and someone, God forbid, gets hurt or killed."
Stafman confirmed with the Montana State News Bureau that he and Sweeney had met with Meier, and Meier took the reports from hospital employees. Stafman said he hoped Meier would report back to the Health and Human Services Committee in the following weeks. Sweeney said Wednesday the committee has proposed a panel hearing on the conditions at Warm Springs for its next meeting Jan. 20 and 21.
"If he responds appropriately, we'll encourage him to keep doing so and if not, then we can see what we can do as a committee," Stafman said. "We have some ability to impact that, limited as it is."
DPHHS declined to make Fouts available for interview for this story, but said Meier is "committed to keep the legislators informed of our progress, including progress related to the RFP."
Ebelt said the request for proposal for temporary management will encompass all the department's health care facilities, not just the state hospital. The documents show a workforce shortage in more areas than the state hospital; 30% of the 145 full-time positions at the Montana Mental Health Nursing Care Center in Lewistown are vacant.
Ebelt acknowledged the Warm Springs facility is a point of concern.
"MSH is not unlike other facilities/providers as staffing issues in health care have gotten worse across the board during the pandemic, although certainly challenges are more acute in some locations than others. Therefore, DPHHS is planning to utilize outside expertise and capacity to help unpack the multiple and complex issues affecting DPHHS-operated health care facilities," Ebelt, the spokesperson for DPHHS, said Tuesday.
The shift is part of the department's reorganization effort that will bring its health care facilities out from under three different divisions and under one common facilities director. The interim director sought for contract will oversee the new facilities division, provide support in assessing each facility in a number of ways, including "climate and culture, staffing, policies and procedures, organizational structure, key challenges, etc.," Ebelt said. The interim director will also make recommendations on improving the overall operations, efficiencies, customer service and patient outcomes.
The contracted executive will be needed for 18 months, the request states. The department has earmarked $1 million for the initial contract term. The submission period ends Dec. 20.
Sweeney said Wednesday he remains "cautiously optimistic" about the contracted executive plan, but was eager to see the discussion take place in the January committee meeting.
"There's a problem that needs to be addressed and it's on the director, it's his agency, and hopefully this request for proposal isn't just a management team but one that can actually get down into the weeds and address these issues to create a better work environment and retain employees," Sweeney said. "We're losing a lot of people … and we should be doing everything we can to retain the good ones that we have."