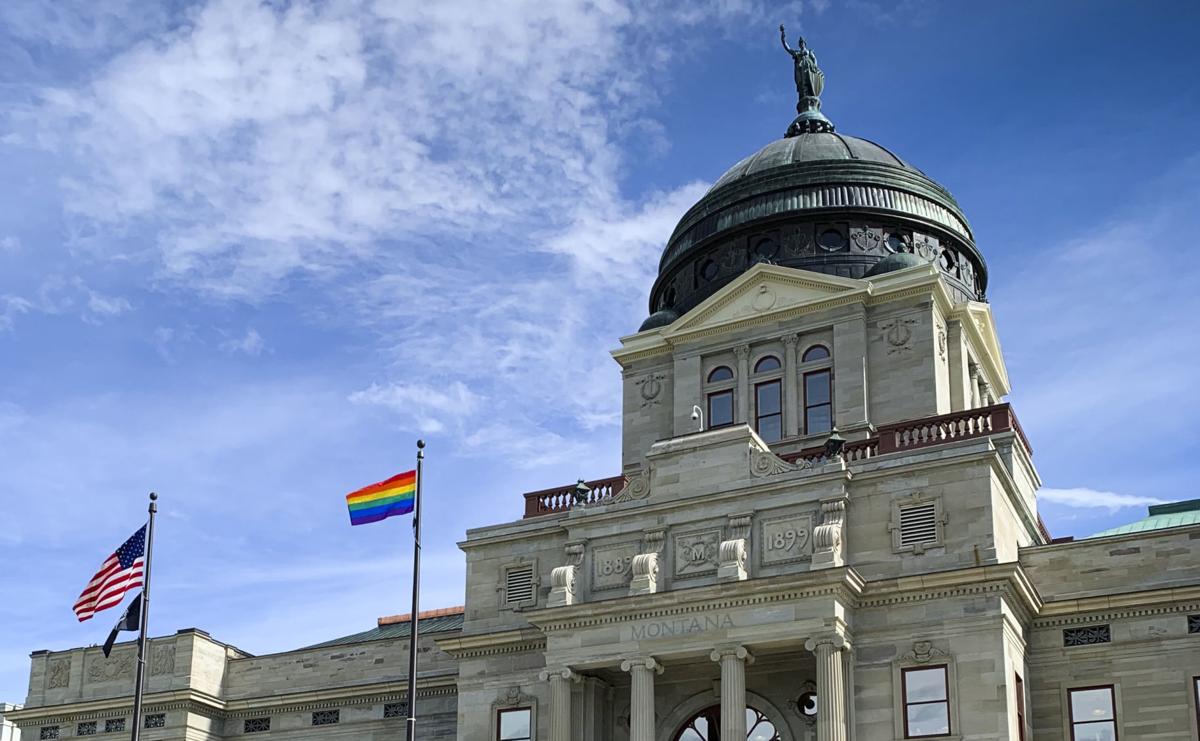 Montana's House speaker and other Republican lawmakers are criticizing Democratic Gov. Steve Bullock for flying the rainbow flag during Big Sky Pride instead of the state flag.
Speaker Greg Hertz, R-Polson, wrote in a Facebook post the flagpoles outside the Capitol should not be used as political speech. Republican Reps. Steve Gunderson of Libby and Derek Skees of Kalispell expressed similar sentiments.
The Great Falls Tribune reports Bullock requested the flag to fly on behalf of the LGBTQ community and Saturday's Big Sky Pride Parade in Helena, which drew several thousand people to downtown.
Bullock spokeswoman Marissa Perry says the rainbow flag was raised in celebration and in recognition of the gay community's contributions, and not as a political statement.
The rainbow flag is not the only flag that replaces the Montana state flag. Every year since the 1980s the Irish flag goes up on St. Patrick's Day, though it has not drawn concerns from lawmakers in the same way as the rainbow flag.
The POW/MIA flag is also a permanent fixture at the Capitol, below the U.S. flag, after Bullock signed an executive order to do so in 2013.
Later Monday, Hertz and Senate President Scott Sales, a Republican from Bozeman who is running for secretary of state in 2020, issued a statement saying flying the rainbow flag represented a "political movement" and that Bullock, who is running for his party's nominee to be president, did it because he is "trying to stand out among some of the most well-financed, radical, left-wing ideologues in America."
"Our state flag is a way we celebrate the rights of all Montanans every day and it should never be off display for political gain," the statement reads.
Kev Hamm, president of Big Sky Pride, said the group asked Bullock for the flag to fly over the Capitol in conjunction with the parade in Helena.
"Finally, for the first time in 129 years, we had our flag fly over the Capitol saying we matter," Hamm said Monday. "We asked for the flag to be up there, but we've also asked for decades to be recognized as human beings and we've been told no by people who are bigoted and fearful."
Hamm pointed out Bullock has spoken at the Pride event before, and Lt. Gov. Mike Cooney attended this year, while Bullock was campaigning in Massachusetts. 
Shauna Goubeaux, president of 406 Pride in Billings, objected to calling Bullock flying the flag a political stunt.
"I don't think humanity is ever a political stunt. Human life is not a political stunt," Goubeaux said.
"When it comes to equality, it shouldn't be political," Hamm said. "I would love it to not be a political thing, but because they cannot get it through their heads that we are human beings, they are making it political."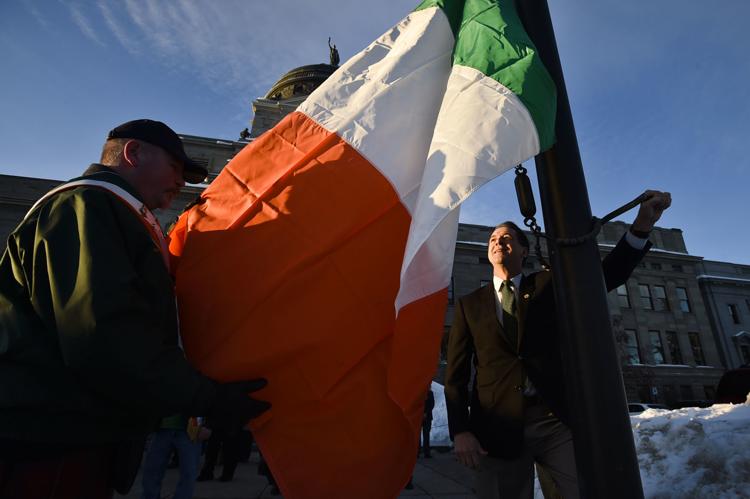 Earlier this month, media outlets around the world reported on U.S. embassies that defied a Trump administration edict not to fly rainbow flags during June, celebrated in the United States as Pride Month, ending a years-long practice.
Photos on social media, some posted on the embassies' official accounts, illustrated how embassies got around the ban in various ways, either by mounting the flag in windows, the sides of buildings or on fences. The U.S. embassy in New Delhi shined spotlights in rainbow colors on its façade.
Get Government & Politics updates in your inbox!
Stay up-to-date on the latest in local and national government and political topics with our newsletter.