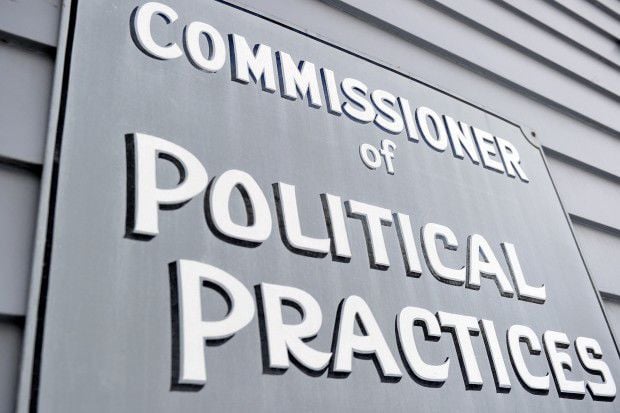 The Republican candidates for state auditor and secretary of state both violated campaign finance laws, the state commissioner of political practices found Friday.
Both findings come after complaints filed by the executive director of the Montana Democratic Party.
The commissioner found that Christi Jacobsen, who is running to be secretary of state, failed to timely report more than $10,000 in loans she gave her campaign and $20,000 in spending on Facebook advertising. Jacobsen is the deputy secretary of state.
The commissioner, Jeff Mangan, initially found Jacobsen improperly transferred $8,750 in primary funds to the campaign's general election account. The campaign corrected that action after the commissioner started his investigation, but through the course of that correction, Mangan found other issues.
While amending filings in late October, Jacobsen retroactively reported loans she gave her campaign in amounts of $10,000 and $475, Mangan found.
Finance records show Jacobsen loaned her campaign $80,266 over the primary and another $26,000 on Aug. 15. Those totals, combined with the retroactively reported loans, bring her self-financing for the campaign to more than $116,000.
An amended report also showed $20,000 in expenditures that weren't reported. The money went toward Facebook ads, which Mangan found were not disclosed in enough detail on the amended report.
Mangan did write that Jacobsen worked to fix the improper transfer of primary funds.
"After receiving notice of this complaint, candidate Jacobsen immediately worked to remedy these violations," Mangan wrote.
Mangan's other finding was against Troy Downing, the Republican candidate for state auditor.
The commissioner found that Downing spent general election contributions to pay primary debts. He also found Downing failed to timely report $10,350 in debts from the primary.
Mangan ordered the Downing campaign to amend its reports within 14 days of the decision, which was issued Oct. 30.
"The commissioner will take into consideration the corrective action taken by the Downing campaign in the settlement of this matter."
The Downing campaign said Saturday it will make necessary amendments.
"As per the COPP finding in question, the funds referred to were spent on primary election expenses and were paid for with primary election funds. The COPP has requested us to amend the reports to satisfy their findings. Of course, we will work to amend any reports to their satisfaction, but at this point, we have no idea what exactly they want us to change as the current reports show these primary expenses being paid with primary funds," said treasurer and campaign manager Sam Loveridge.
Typically violations are settled with fines.