A week after as many as 100 people marched to the steps of the Big Horn County Courthouse urging a thorough investigation into the recent death of an 18-year-old girl, the county attorney says he'll form a task force to look at suspicious deaths.
The Big Horn County Missing/Murdered Persons Task Force was announced in a press release from County Attorney Jay Harris Tuesday.
Harris said his office would "take direct supervision over all investigations in Big Horn County which relate to suspicious deaths."
"It may be unprecedented in Big Horn County for the County Attorney to take such an active role, but our Community finds itself in unprecedented times," Harris wrote.
Harris referenced "the recent public demonstration on the steps of the Big Horn County Courthouse," the march and rally held for 18-year-old Kaysera Stops Pretty Places, who was reported missing in August and found dead two days later.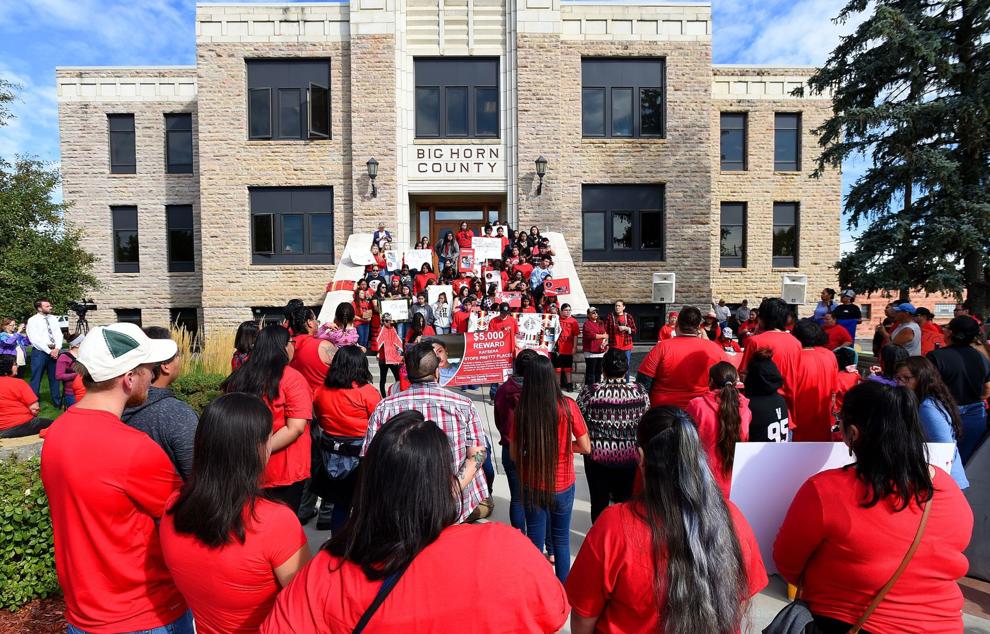 "The recent public demonstration on the steps of the Big Horn County Courthouse should be viewed as a rebuke of any status quo that does not fully accept the call to action that our Community in crisis presents," Harris wrote.
Harris told the Billings Gazette it was necessary for his office to take control over suspicious death investigations being handled by the Big Horn County Sheriff's Office — including the Stops Pretty Places investigation.
"When you've got a young lady found dead, face down in a stranger's yard, that demands a full investigation," Harris said, of Stops Pretty Places.
"This is basically making sure that there are full bore investigations, and taking the reins to do that is basically a necessity," Harris added.
Asked whether the Stops Pretty Places case was being treated as a homicide or another category of death, Harris said it was being treated as a suspicious death.
"I don't know, how else can you characterize it?" he asked, adding that "young ladies don't just show up (dead) in strangers' yards." 
Big Horn County Sheriff Lawrence Big Hair supports the task force plan, according to Harris. Big Hair was out of the office shortly before 5 p.m. Tuesday and could not be reached for comment.
Harris said the task force membership has not yet been formed but that he would extend invitations to sheriff's detectives, victim witness specialists and representatives from various state and federal agencies, including the state health department and the BIA and FBI.
Harris said the task force would resemble a similar task force convened in Big Horn County in 2017 for child abuse. The work will involve "active case studies and policy review," Harris wrote.
Harris said convening stakeholders in a task force is key in places like Big Horn County where local, state, federal and tribal governments all have some level of jurisdiction.
Charlene Sleeper, a Hardin High School grad who now lives in Billings, welcomed the news. 
"I almost broke down in tears," said Sleeper, who attended the Sept. 23 rally in Hardin. "I was so happy, just because it's good to see that the government down there is taking the people's message seriously."
Sleeper, an enrolled Southern Cheyenne and Arapaho member who grew up with her Crow mother, said she hopes the task force includes representatives from the Missing and Murdered Indigenous Women movement. She added that she hoped the group makes a difference and doesn't devolve into a "symbolic gesture."
"I hope it's actually able to address the issues in an effective manner," she said.