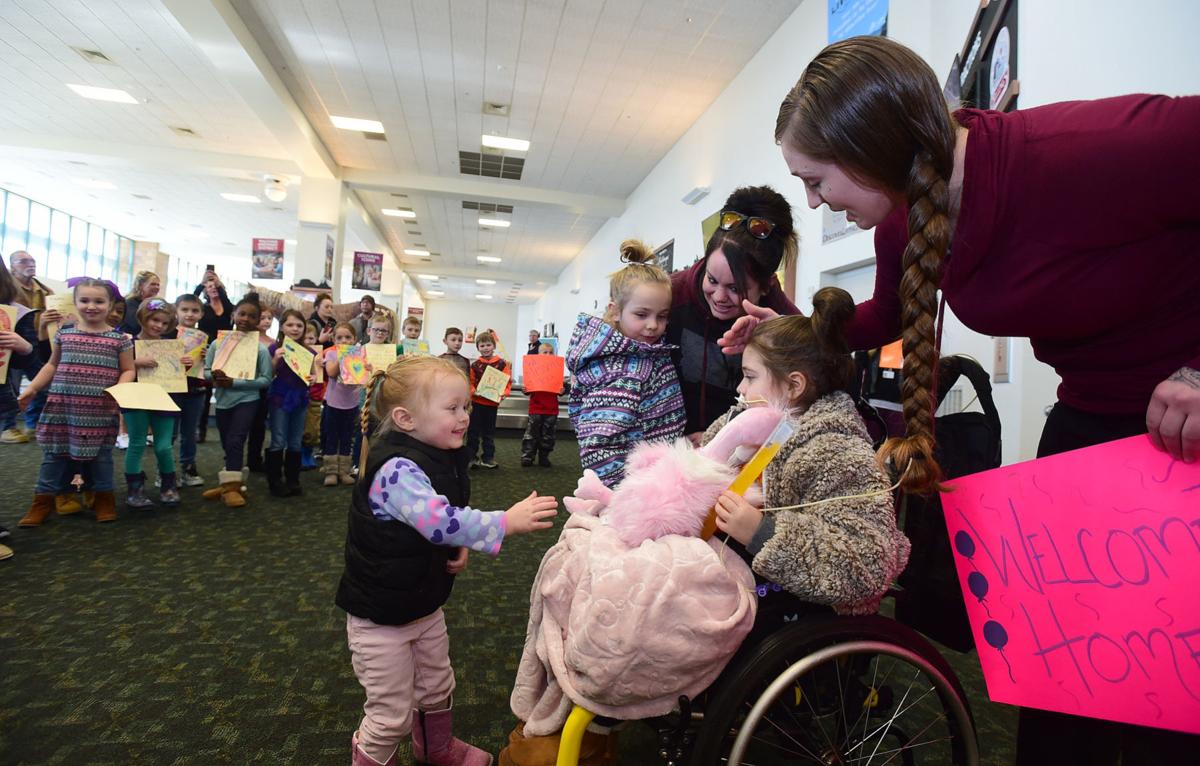 A stuffed pink flamingo and about two dozen first-graders waving brightly colored signs surprised 7-year-old Amyah Mullendore-Rodriguez at the airport in Billings on Wednesday.
Most of the signs said the same thing: "Welcome home Amyah." Another read: "We missed you Amyah, love Lilly."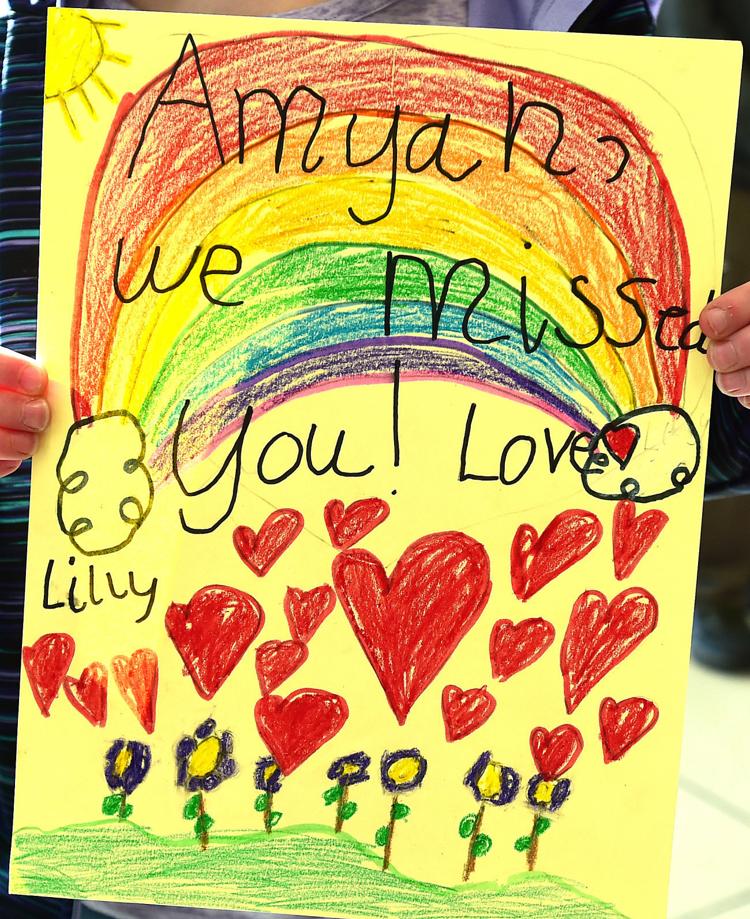 The Miles Avenue Elementary first-grade class was waiting at the Billings Logan International Airport to welcome home their classmate, who spent the past three months in a children's hospital in Salt Lake City recovering from a car wreck that killed her 5-year-old brother and nearly killed her.
As Amyah left the elevator near the baggage claim the room erupted in one big chorus of, "We love you, Amyah!"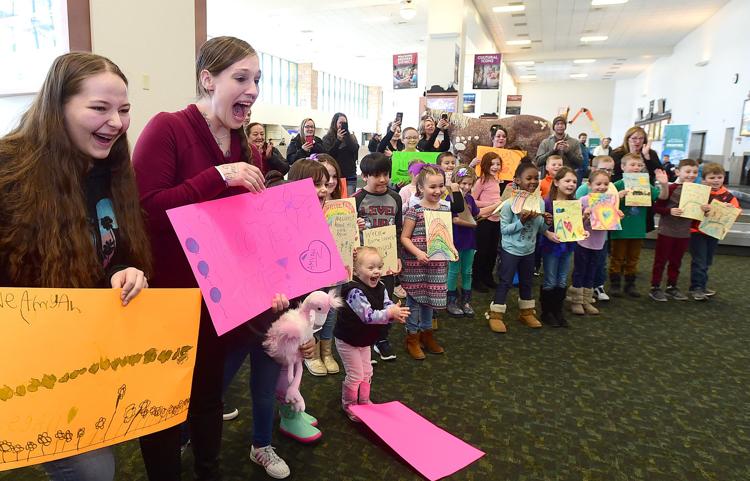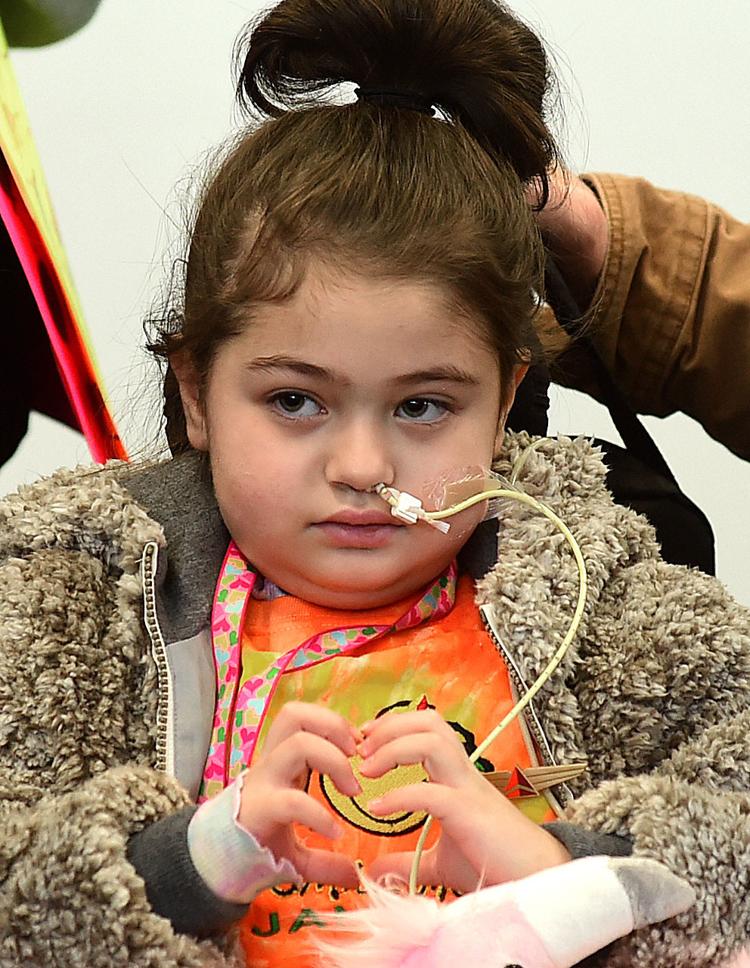 "This is totally a celebration," said Patty Pinter, Amyah's first-grade teacher at Miles Avenue.
Amyah, 7, was involved in a November car wreck that paralyzed her from the navel down and killed her 5-year-old brother, Spencer James Budde. Two of her cousins and her mother, Kaylea Mullendore, were also injured in the West End crash, but have since recovered. The crash is still under investigation, said Billings Police Lt. Brandon Wooley. As of Wednesday, no arrests, citations or charges had been made in the crash.
The night of the crash Amyah was flown to Salt Lake City, where she spent three months at Intermountain Primary Children's Hospital.
Wednesday she was discharged from the hospital and traveled home with her grandma, Michelle Slimick. Michelle and Ed Slimick have stayed in Salt Lake since Amyah's arrival.
"I really thought I was going to come home without her," Michelle Slimick said. "She's worked very, very hard."
She underwent 12 surgeries in three months, and started physical therapy about six weeks ago. 
"Doctors told me that if she was an adult she wouldn't have made it," Ed Slimick said. "She's a tough one."
She quickly took to physical therapy and has shown her strength and determination throughout, Ed Slimick said.
"When she first started therapy she said, 'I'm going to do this myself.' They'd tell her what to do, and she'd bring it," Ed Slimick said. "It's amazing she's here. Even her doctors are amazed."
After a shy reception to her classmates Amyah quickly warmed up. Wednesday she shot up and down the airport's halls, showing her friends and cousins just how fast she can go in her wheelchair.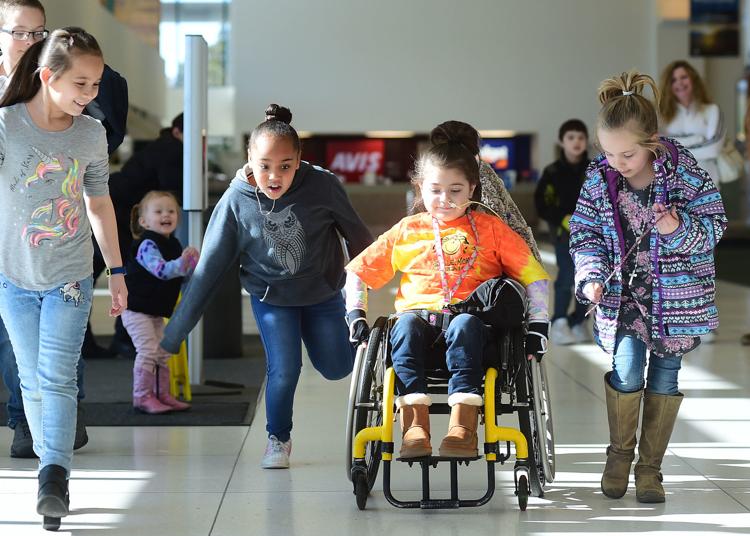 Her aunt, Bryn Kojetin, said she felt grateful for the community support after the wreck — including the welcome home. 
Pinter jumped to organize the welcome when she heard three weeks ago that Amyah might be coming home.
"It's been kind of a countdown for three weeks," she said. On Wednesday she coached her students on how to approach Amyah, to have patience, and to be mindful and respectful that she may be tired or overwhelmed.
Since November Pinter has been giving the class measured news of Amyah. Pinter, along with school counselor Kristie Thomas, has helped shape a positive narrative of Amyah's "new normal."
"We've been teaching them that it's OK to be different," said Thomas. "How they can help somebody like Amyah and how Amyah can help them."
Amyah still has a lot of healing to do. She'll continue physical therapy and return to Salt Lake in March for another checkup. 
Until then, her family is relieved to have Amyah close. 
"It feels awesome to be home," Michelle Slimick said.
Be the first to know
Get local news delivered to your inbox!