Unhampered by being charged with the assault of a reporter just 24 hours earlier, Republican Greg Gianforte on Thursday won the special election to fill Montana's empty seat in the U.S. House by 7 percentage points.
The Bozeman technology entrepreneur, who did not appear publicly after the assault until his victory speech late Thursday, traded leads with Democrat Rob Quist as early results came in, but by 10 p.m. he took a lead Quist could not recover from.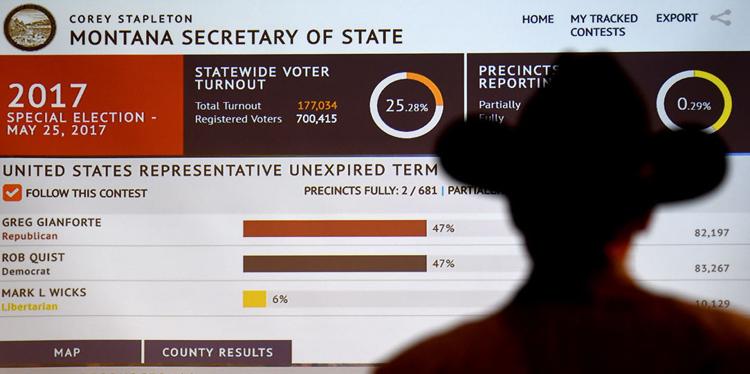 Addressing supporters, Gianforte apologized to the reporter he had an altercation with, as well as other journalists who witnessed the event. He also apologized to Montanans, saying, "When you make a mistake you have to own up to it. That's the Montana way."
With turnout at 51 percent and 462 precincts fully reported and 199 partially, Gianforte had 51 percent of the vote, or 181,371, to Quist's 44 percent, or 156,205 votes. A total of 360,508 votes were counted by 11:40 p.m.
Notably, Libertarian Mark Wicks had 20,736 votes, more than what his party's candidate got in the fall election.
Addressing supporters late Thursday, Quist said "Don't be discouraged. Be determined." He said Montanans would continue to hold Gianforte accountable.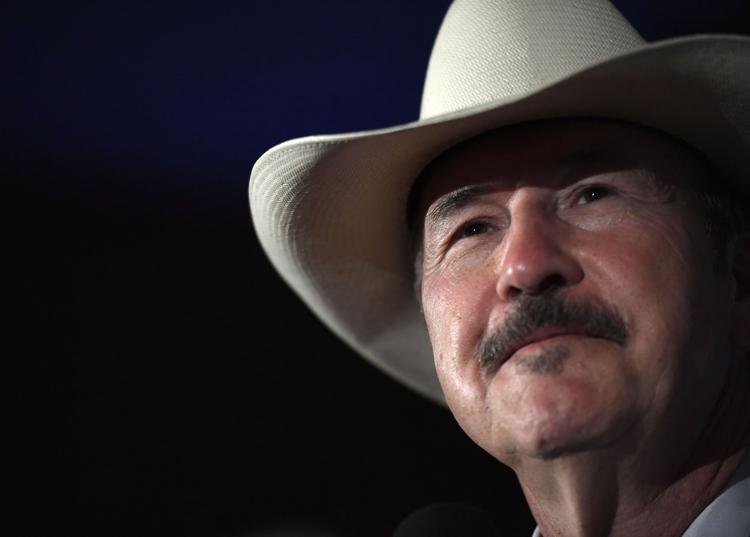 "These issues and this fight does not end," Quist said.
In an unorthodox race that lasted just 85 days but broke spending and fundraising records, Gianforte faced off against Quist and Wicks, vying for the position after it was vacated when President Donald J. Trump appointed Ryan Zinke as Secretary of the Interior.
Gianforte's altercation with a reporter for The Guardian fixed Montana's race even more firmly in the national spotlight. Out-of-state reporters had been crisscrossing the state for months, looking to Montana's vote as a sort of barometer on the fledgling Trump presidency.
Democrats viewed the seat as one they could possibly flip, and Republicans grew more wary as the race wore on that they might not be able to find a path to victory in a state that's generally viewed as red but has a strong independent streak. 
Jeremy Johnson, a professor at Carroll College in Helena, said Quist under-performed in key swing counties of Cascade and Yellowstone.
"Many of the strong Republican rural counties stayed strongly Republican, although Democrats had hoped a non-politician identified with rural Montana could make inroads," he said.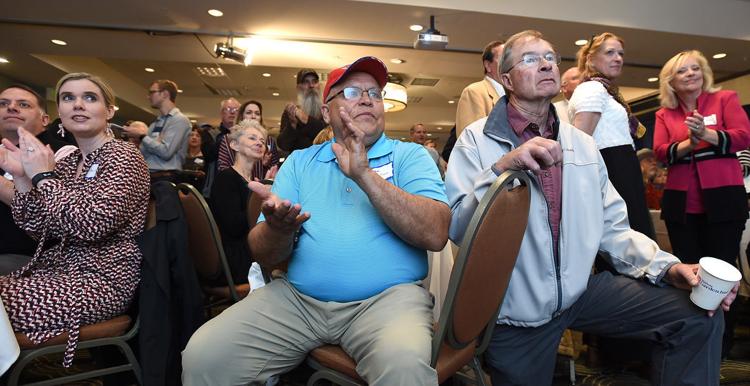 Neither Gianforte nor Quist has ever held public office, but that's where the similarities end. Gianforte, who lost his bid for the governorship last fall, is a wealthy Bozeman businessman who sold a technology company he founded in Gallatin County for $1.8 billion to Oracle in 2012. Quist is a musician and poet from Creston who for years toured the state with the Mission Mountain Wood Band.
This spring Gianforte displayed strong support for Trump that was absent in his race for governor last fall. He never failed to align himself with the president, billing himself as a "business guy," calling for a wall between the U.S. and Mexico and the repeal and replacement of the Affordable Care Act, also known as Obamacare. He also brought Donald Trump Jr. to the state for two rounds of rapid-fire rallies across the state.
You have free articles remaining.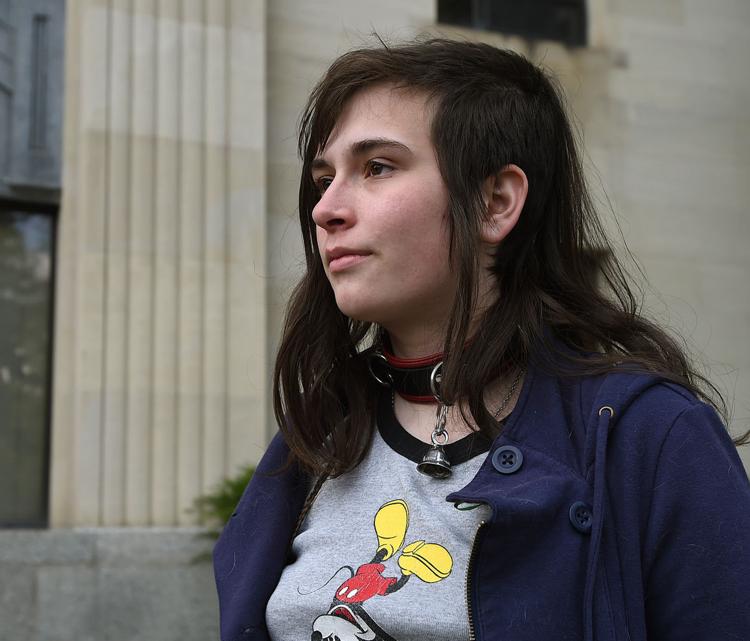 Quist played to the state's Democratic base, holding campaign rallies just last week with U.S. Sen. Bernie Sanders, the Vermont Independent who won Montana's presidential primary over eventual nominee Hillary Clinton. Trump carried Montana in November by 20 percentage points over Clinton, even as Gianforte was losing to incumbent Gov. Steve Bullock by almost four points.
Republican multimillionaire Greg Gianforte won Montana's only U.S. House seat on Thursday de…
Quist emphasized he would work to preserve the Affordable Care Act and funding for programs like Planned Parenthood. He also created a sharp contrast between himself and Gianforte by playing up his support of preserving access to abortion and legalizing marijuana.
Montanans were inundated with election advertising as outside groups spent more than $7.1 million in attempts to sway voters. Both candidates reported raising more than $7 million, which included a $1.5 million loan Gianforte made to his campaign.
Just $9.5 million was spent last fall when Zinke faced Democrat Denise Juneau. Zinke easily won re-election with 56 percent of the vote.
More than 37 percent of registered voters had already cast absentee ballots by Wednesday night, when at a campaign event in Bozeman the Guardian journalist said Gianforte "body-slammed" him. Though some expected the event to cut Gianforte's chances of victory, it seemed like the news broke too late to matter much. Even some at the Gianforte watch party were unaware of the incident. A little over 2,000 registered to vote Thursday. In the 2012 election, 8,053 registered on Election Day.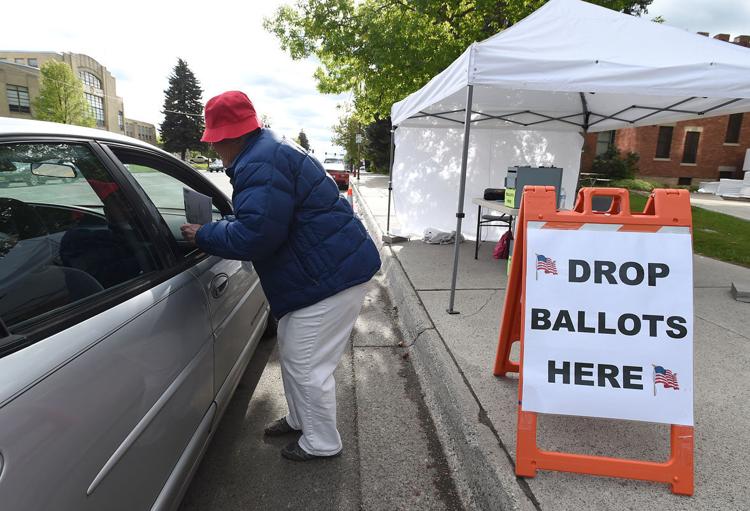 There were no less than nine TV camera tripods set up for cable news networks, plus a couple local channels, at Gianforte's event at the Hilton Garden Inn in Bozeman. 
Gianforte remained silent about the altercation as voters went to the polls Thursday. Major Republicans in Montana stood by the candidate, while others nationally said his behavior was unacceptable.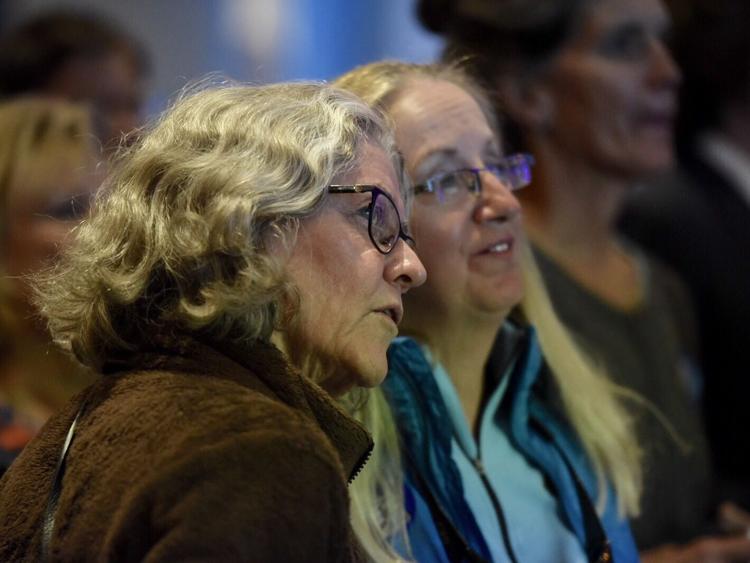 Quist's campaign was not without its own struggles. The candidate had a 16-year trail of debt that included unpaid taxes and loans. Quist said he fell behind after a botched gallbladder surgery kept him from working, though videos surfaced of him performing with his band during the period he said he was out of commission.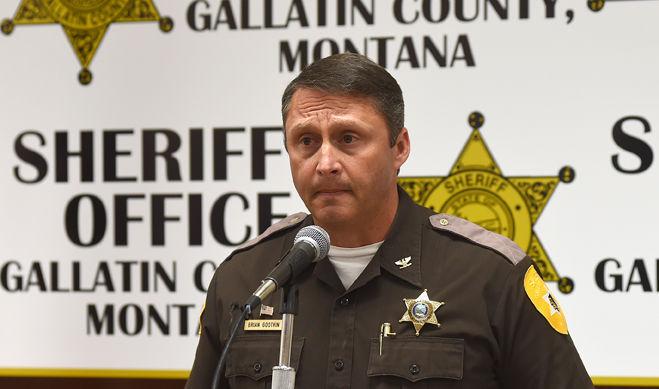 On Thursday the Bozeman Daily Chronicle reported that the U.S. House would decide if Gianforte's charge of assault could stop him from assuming the seat if he wins the election. The paper spoke with Anthony Johnstone, a law professor at the University of Montana, who said the House could punish or remove Gianforte based on the body's own rules. 
Reporters Holly Michels, Jayme Fraser, and Tom Lutey contributed to this report. The Associated Press also contributed to this report.