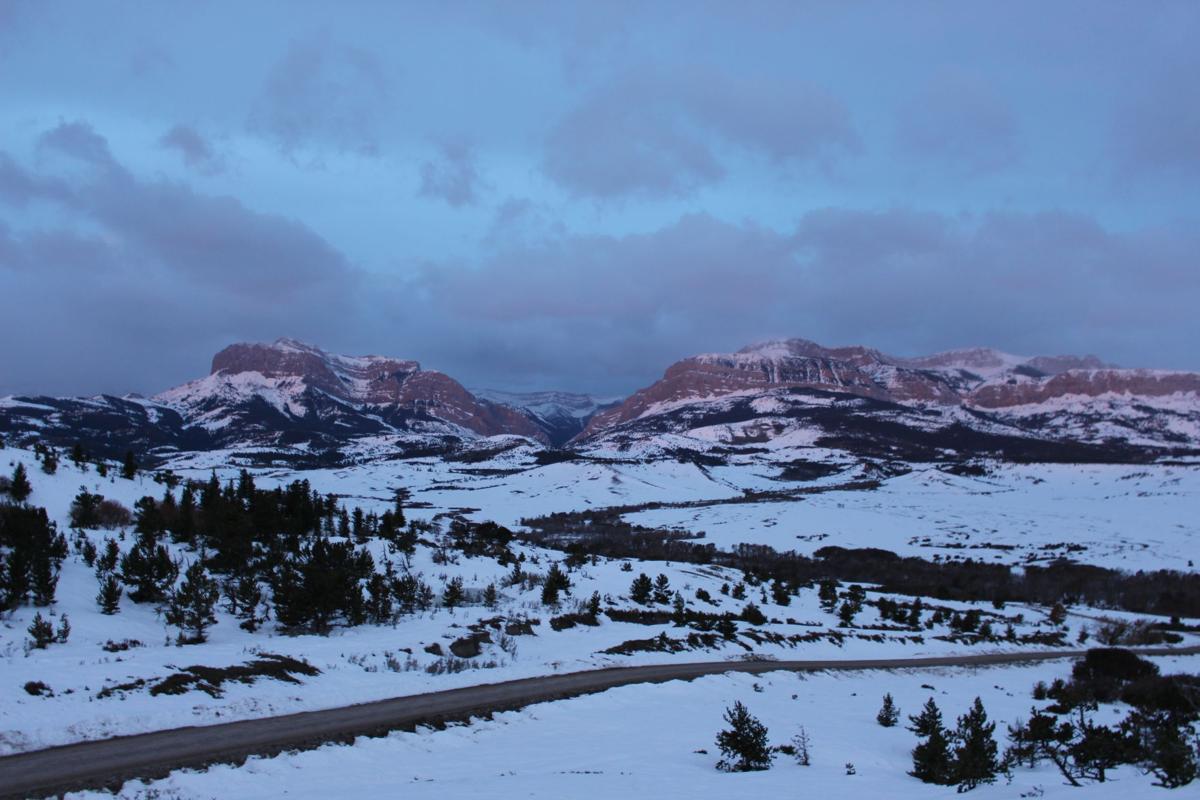 The U.S. Fish and Wildlife Service has allocated $250,000 to protect Montana livestock from grizzly bear depredation in 2021.
"The Trump Administration has prioritized implementing practices to address issues impacting private landowners and the livestock industry," FWS Director Aurelia Skipwith wrote in an email on Tuesday. "U.S. Fish and Wildlife Service is proud to work alongside the USDA to address grizzly bear livestock depredations in Montana. Partnerships like this allow us to further grizzly bear conservation."
The money pays for federal Wildlife Services agents to use lethal and non-lethal control of grizzly bears suspected of attacking cattle and other livestock. In 2020, ranchers reported 148 possible grizzly kills or injuries of livestock, of which 124 were confirmed. In 2019, there were 157 reports of domestic animals killed or injured by bears, of which 141 were confirmed.
FWS oversees the recovery plans for grizzly bears, which have been protected as a threatened species under the Endangered Species Act since 1975. At that time, fewer than 600 grizzlies were believed to survive in the Lower 48 states. Today, that number has grown to nearly 2,000, with most grizzlies living along the Northern Continental Divide in Montana or around Yellowstone National Park at the intersection of Montana, Wyoming and Idaho. The law prevents humans from killing grizzlies except in authorized management actions or for self-defense.
The federal agency has made two recent attempts to remove ESA protections from grizzlies in the Greater Yellowstone Ecosystem in 2007 and 2017. Both failed in court when the government couldn't show that population was adequately recovered given pressure from habitat loss and genetic isolation.
However, local leaders in all three states have asked FWS to keep pushing for delisting, particularly due to concerns from the livestock industry about increasing grizzly depredations on domestic animals. In 2019, Interior Secretary David Bernhardt visited the Rocky Mountain Front with then-Rep. Greg Gianforte to hear farmers, ranchers and local officials discuss problem bears. Before becoming Montana's current governor, Gianforte introduced a bill in Congress that would have made it easier to delist threatened and endangered species.
Last March, Bernhardt announced it would spend $250,000 for two bear management specialists in Montana. This week's announcement continues that funding for another year.
"The increasing population of grizzly bears along the Rocky Mountain Front is a success story in which we can all take pride, but it has come with a price to citizens of Montana along the front,"  Cascade County Commissioner Joe Briggs wrote in a press release. "The ongoing recovery of this species brings with it a predictable increase in clashes between the bears and humans as the bears expand their territory."