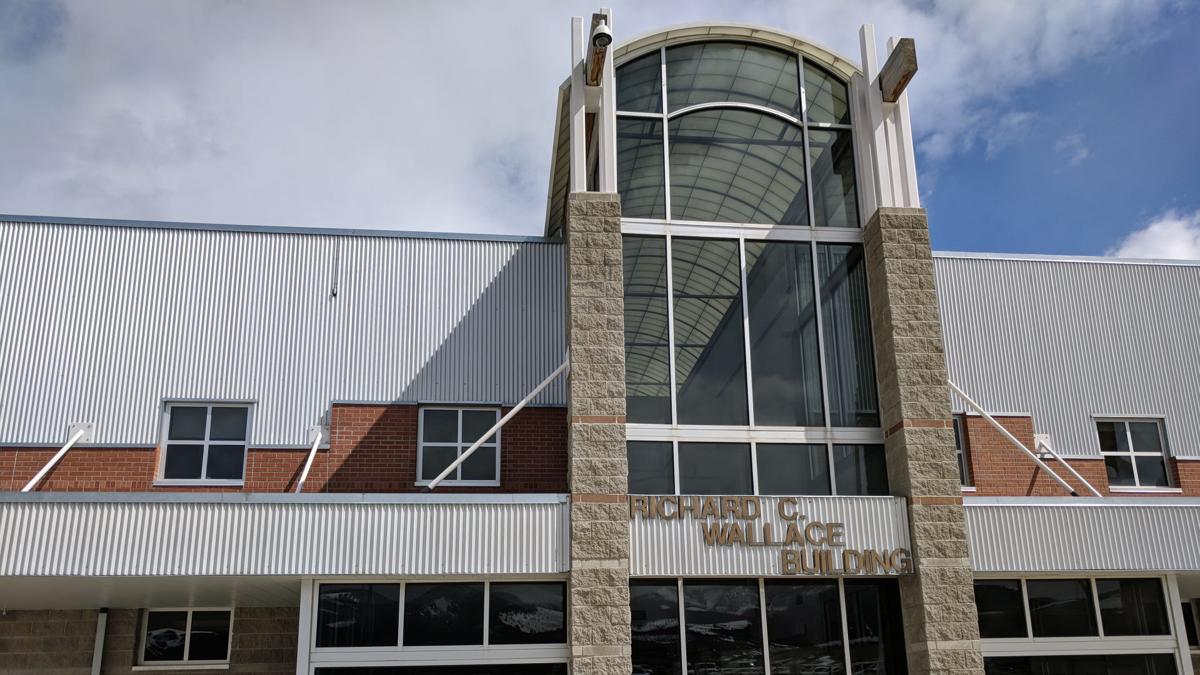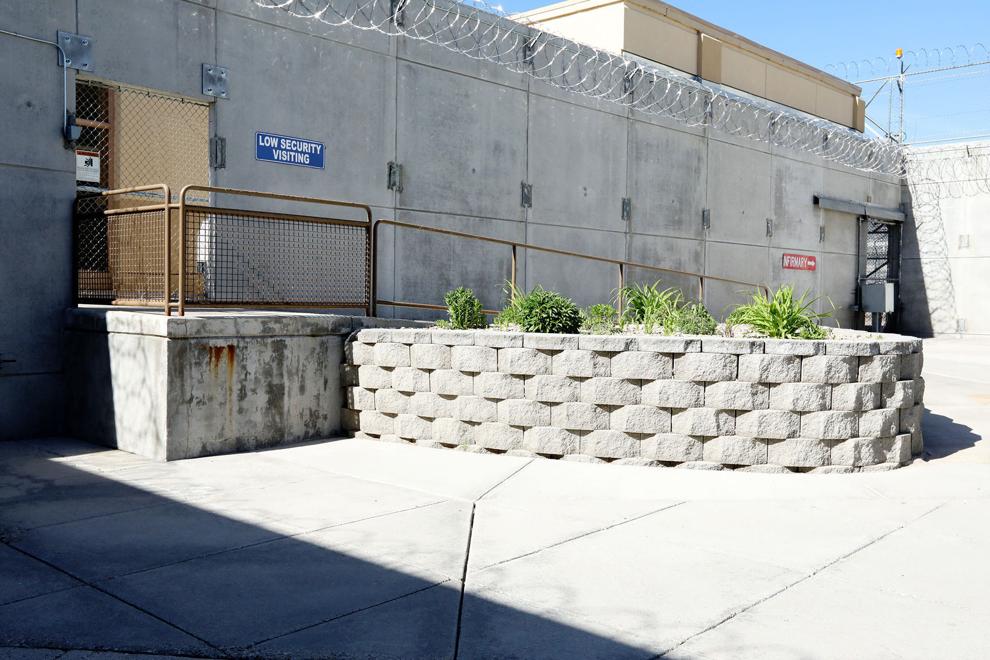 The state of Montana has reached a $250,000 settlement with a former Department of Corrections employee who said he had faced discrimination and retaliation in 2016 for his post-traumatic stress disorder while working at Montana State Prison in Deer Lodge.
The settlement is the highest amount listed on the State Employee Settlement Data site, a transparency feature, since it started nearly two years ago. It's nearly 443% more than the next-highest listed payment of $46,990 paid to a Montana Fish, Wildlife and Parks employee in October.
The website previously listed a $118,708 settlement paid to a Department of Public Health and Human Services employee in February, but that listing has since been removed. Nicholas Domitrovich of the DPHHS Office of Legal Affairs denied a request for records related to that payment, noting that the employee's expectation of privacy outweighs the merits of public disclosure.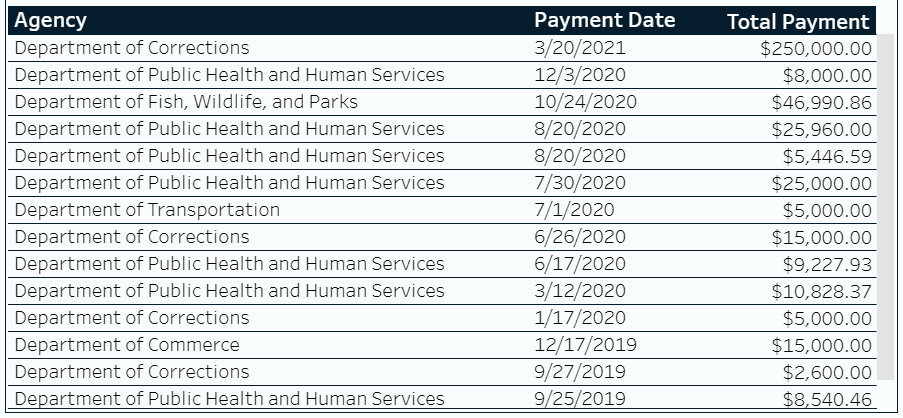 William Outland, a former corrections officer, said he faced discrimination and retaliation when prison officials extended his probationary period and ultimately terminated him from the Department of Corrections. 
The DOC declined to comment on the settlement.
Outland's attorney, Elizabeth Griffing, said the prison had no reason for dismissing Outland due to his disability.
"I think Mr. Outland was very brave to pursue this and he ultimately prevailed," she said.
Outland was awarded $138,875 for economic losses and emotional damages. The total came to $250,000 for legal fees and other costs, Griffing said.
According to a review of the settlement by Montana Law Week, Outland had been a correctional officer for four years at Montana State Prison and four years in the Arizona prison system. He developed post-traumatic stress disorder (PTSD) when he helped another officer restrain a violent inmate in 2016 and all three were injured.
Records from the Montana Department of Labor and Industry Office of Administrative Hearings note Outland left his prison job to pursue a career in information technology and then applied in 2016 to come back to the prison as a correctional officer.
He was rehired as a new employee and would have a one-year probationary term. A few months later the human resources department said Outland would be placed on "modified duty," and the only comment about his work ability was the note "hx PTSD" (post-traumatic stress disorder), according to hearing documents.
It was also noted that Outland was unable to work the third shift hours of 10 p.m. to 6 a.m. Human resource officials said they were told he could not be around inmates, but were unable to determine where they heard that.
He was placed into the mailroom, hearing documents said, adding it was not part of the normal job for corrections officers, but it was also not a hardship for the prison.
There were meetings with Outland, sometimes with his wife, in early 2017, and it was ultimately agreed that his light duty, as recommended by a doctor, would continue. Associate Warden of Security Tom Wood sent a letter in March 2017 extending Outland's probation, hearings records noted.
On March 29, 2017, the same day he received the letter, Outland drove a private vehicle to the Martz Diagnostic Intake Unit on the prison grounds to pick up his wife, who worked there. He was later told personal vehicles were not allowed to do that, according to hearing records.
The hearing document stated that Outland told a staff sergeant that other people do the same, and the sergeant said that Outland was the one who got caught.
An incident report was filed and Outland asked for a copy.
It was noted later in the hearing documents that it was common practice for employees to be picked up at the unit. The prison has since implemented a formal policy.
Outland sent an email March 31, 2017 to human resources regarding the parking incident. Prison officials decided to terminate Outland "without cause" because he was a probationary employee.
He filed a human resources complaint, alleging discrimination and retaliation. The Human Resource Board found reasonable cause for the claims, Montana Law Week said.
One prison official said he was loud, angry and confrontational during a Jan. 27 meeting, but no one else at the meeting supported that claim. The hearing officer found that the prison's reasons for terminating Outland were "pretextual," meaning there was a false reason covering up the true motive. However, it said there may have been reasons for the probation extension and termination. The hearing officer relieved the prison of any liability for damage, but awarded affirmative relief.
"Outland has shown that, regardless of MSP's legitimate reasons to terminate him, they ultimately amounted to pretext," the hearing officer wrote.
That decision was reversed by the Human Rights Council and allowed for damages.
Montana Law Week said that if it were pretextual, it could not be considered legitimate.
Griffing said Outland remains in Montana.
"He wants to get on with his life," she said.
The State Employee Settlement site at https://transparency.mt.gov/ shows payments made to state employees since June 1, 2019, except any that may have been deemed confidential. 
House Bill 532, carried by Rep. Bill Mercer, R-Billings, sought to require the state Department of Administration to disclose on a public website information about monetary settlements involving the state. In May 2019, then-Gov. Steve Bullock vetoed that bill, but issued an executive order implementing some of the bill's objectives.
Bullock, a Democrat, said transparency.mt.gov must be used to publish the date and dollar amounts of settlements along with the state agency where the original complaint was made, for at least three years.
The Associated Press reported in early 2019 that employees of Montana's executive branch agencies had an average of about $650,000 in settlements each year between 2013 and 2017. That figure fell under $200,000 in 2018.
There are now 14 payments listed on the site. The lowest payment was $2,600 to a Department of Corrections employee in September 2019.
Seven of the settlements have been with the Department of Public Health and Human Services; four with the Department of Corrections; and one each with Fish, Wildlife and Parks, the Department of Transportation and Department of Commerce.
The data is posted the first business day after the 15th of every month and includes settlements from the previous month.
Assistant editor Phil Drake can be reached at 406-231-9021.