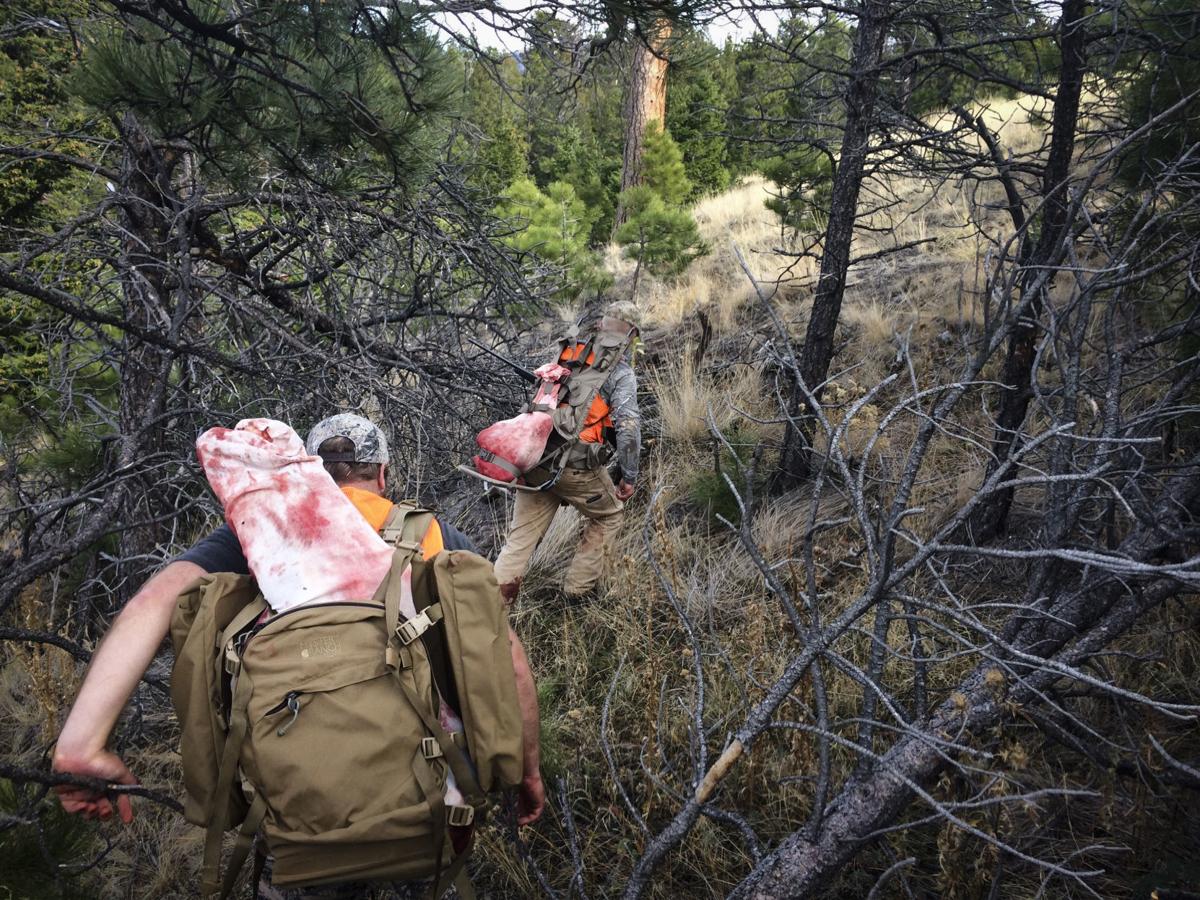 As any experienced big-game hunter will tell you, after the shot is when the real work begins. If you do it right, you'll have tasty meat to enjoy for a very long time. 
You have free articles remaining.
Ryan Schmaltz, a Montana Fish, Wildlife & Parks educator, recently led a class at Capital Sports in Helena about some of the best ways to take care of your protein once you have an animal down in the field. 
Here is the advice he shared: 
Moisture, dirt, precipitation and heat are your worst enemies. Schmaltz is a stickler about making sure the animal stays clean and cool during both the pack-out and the drive home. He keeps coolers that are packed with dry ice or frozen milk jugs of water and lays the meat on top so he can tend to it over a period of days. 
Use the gutless quartering method for a quick and easy way to pack out an big animal. The gutless method has gained popularity in recent years, and for many Montana hunters who down an animal deep in the back-country, it's the best way to bring out the important parts of the hunt. If you want the organs, you'll have to open the animal up all the way and gut it.
Make sure you're using the right tools. A very sharp knife, electrical tape, cam straps, stretch tape, a first aid kit, a tape measure and flagging tape are all part of Schmaltz's gutting and skinning kit. He uses a Havalon replaceable-blade knife but warns anyone using it to be careful. "It'll cut right through," Schmaltz said. 
Keep your gear visible! Losing a dollar's worth of electrical tape in the tall grass is annoying, but losing a knife in the tall grass is brutal. One of the tricks Schmaltz uses when he's out hunting is to bring along a towel to set his equipment on when he's taking apart an animal in the tall grass to keep everything visible.
Use a game bag, towel or the animal's hide to keep the meat clean and fresh. The inside of the hide is a clean space to lay meat while working on the rest of the animal, Schmaltz said. And use the outside of game bags to prep another clean space to set the meat if you can't immediately place it in the bag itself.