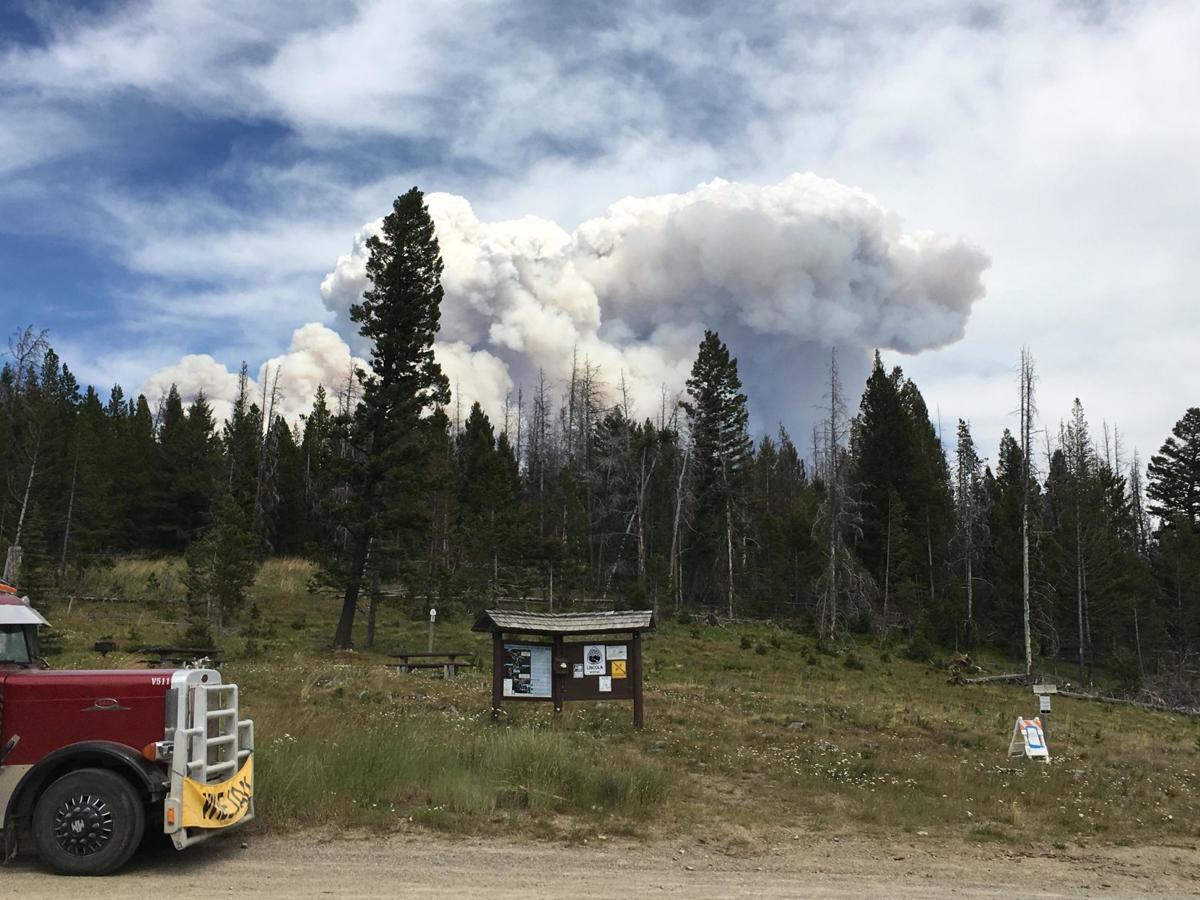 Fire officials say a wildfire that sparked east of Lincoln on Monday traveled nearly 2 miles as it burned aggressively and consumed another smaller wildfire on Tuesday.
The 1,300-acre Horsefly fire was reported early Monday afternoon burning about 15 miles east of Lincoln near Flesher Pass and sending up a large plume of smoke visible from as far away as Helena. The Lewis and Clark County Sheriff's Office evacuated the area of Flesher Acres subdivision on the east side of Flesher Pass due to the fire.
The Idaho-based incident management team overseeing Black Diamond and the Nevada Creek fires has taken over Horsefly as well. On Tuesday night officials held a fire meeting in Canyon Creek to share details of the fire and the evacuations. Firefighters on the ground, air tankers and helicopters all responded to the fire.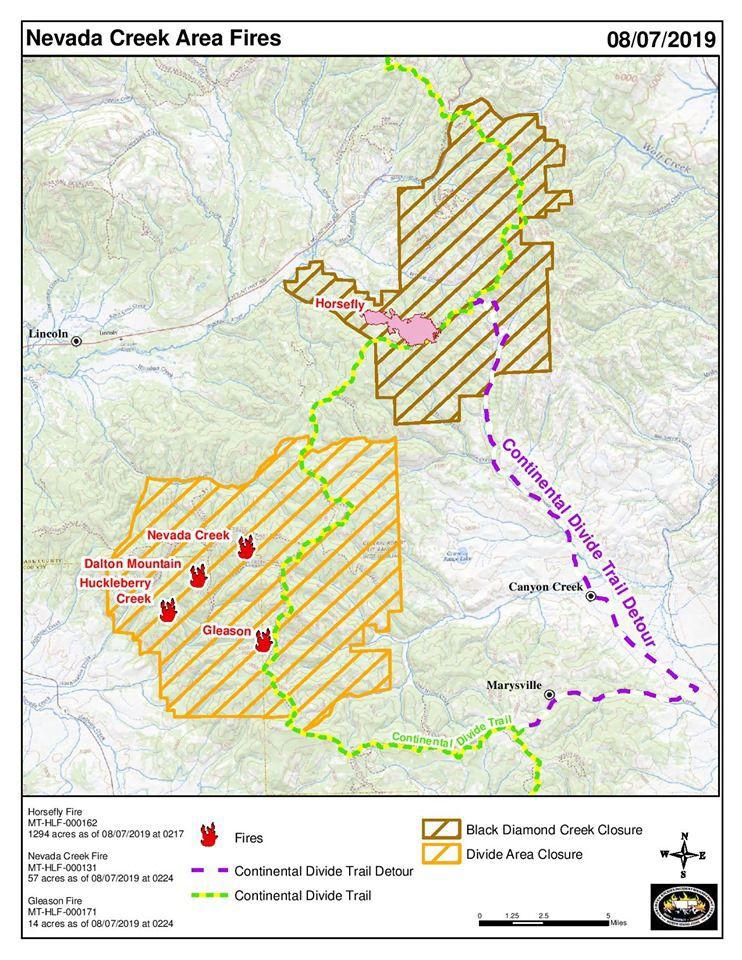 Because few other fires are burning in the region firefighters on recent Helena-area blazes have benefited from plentiful aircraft, machinery and fire teams.
"If there's a good thing, this is the only show in town so we have a lot of resources and assets to pull from right now," said Mike Almas, who leads the incident management team.
The fire is actively burning in timber, the understory and logging slash, according to the latest update. Officials say it also consumed the smaller Black Diamond fire burning nearby. Flame lengths reached as high as 100 to 200 feet, Almas said, which makes it prohibitively dangerous to put firefighters in front of the blaze.
Fire behavior analyst Mike Quinsenberry said that Horsefly moved nearly 2 miles in five hours, spotting a quarter-mile ahead.
"This fire is moving very aggressively – it wants to spread from its point of origin to the east and to the south," said Shawn Borgen with the Flathead Hotshots.
Firefighters spent considerable time Tuesday assessing threatened structures in the area and formulating a plan to defend them should the fire come into Flesher Acres or close to other homes, he said.
You have free articles remaining.
Lewis and Clark County Sheriff Leo Dutton said Tuesday that people in 27 of the 77 homes located along Highway 279 have complied with the evacuation orders. He says residents of 17 homes decided to stay and nobody answered at 33 homes.
Starting Wednesday morning evacuated residents may be escorted by law enforcement to their homes from 7 a.m. to noon to retrieve essential items. To receive an escort, residents should come to the entrance of Flesher Acres, Dutton said.
During the evacuations law enforcement is watching homes and the sheriff asked that those seeking escorts only do so for legitimate reasons. Depending on fire behavior, evacuations could be extended down Highway 279 to its intersection with Stemple Pass Road, he said, adding that residents would be given at least two hours notice.
Borgen said that it could be very challenging if the fire does reach the subdivision.
"In the event fire does get in there, we will do everything we can to keep fire off those structures but those of you that live there know how tight it is," he said. "So we'll do the best we can, but if the fire does get down in there, it's going to be a very, very tough fire fight."
This story has been updated to reflect the latest size of the fire. 
Warm and dry conditions prevailed Tuesday with general winds from the west with a few gusts to around 20 mph at exposed ridgetops, while lighter terrain driven winds is expected on slopes and valleys. Meteorologists expect similar weather on Wednesday before a chance of moisture later in the week and some moderating of temperatures.
Officials estimated the size at 1,500 acres Monday but revised that figure to about 500 acres Tuesday. On Wednesday morning an infrared flight put the fire at about 1,300 acres.
Highway 279 has been closed to bicycle traffic between Highway 200 and Stemple Pass. Fire vehicles are using the while working on the Horsefly fire and closure signs will be posted. Stemple Pass road remains open to bicycle traffic from Highway 279 to Lincoln. Bicyclists may continue to travel on Highway 200 between Missoula and Great Falls.
American Red Cross of Montana has opened a shelter at the First Assembly of God Church, 2210 Dodge Ave. in Helena, in response to the Horsefly fire. Those in need of services may call the Montana Red Cross at 800-272-6668.
Reporter Tom Kuglin can be reached at 447-4076 @IR_TomKuglin