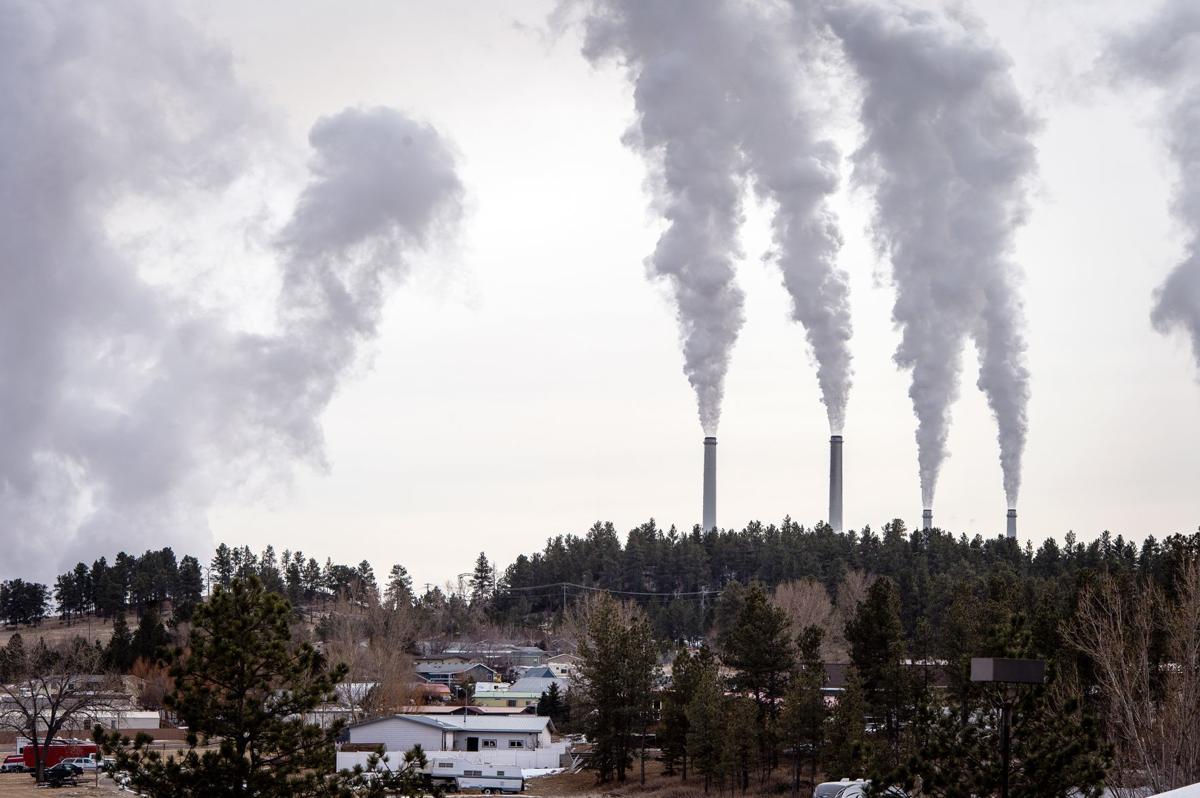 The final charge to a plan to save Colstrip began Wednesday morning with lengthy amendments to the last two surviving energy bills in the Montana Legislature.
The amendments to be added to House Bills 22 and 597 keep customers of NorthWestern Energy committed to covering debts associated with the utility's potential purchase of Colstrip Power Plant generation and transmission lines.
By day's end, the amendments appeared stranded. With lawmakers taking no steps to arrange a free conference committee to take up the plan proposed by Republican Sens. Duane Ankney, of Colstrip, and Tom Richmond, of Billings.
House Speaker Greg Hertz said late Wednesday a trade could be in order. 
"There's a lot still in play," said Hertz, R-Polson. "We're still working on an exit strategy."
The state's 2017 pre-kindergarten pilot program, a priority of Democratic Gov. Steve Bullock, is expiring. Republicans are lukewarm about continuing the program, but could attempt to amend up to $5 million into a budget companion bill as early as Thursday. 
Time is running out as the 2019 Legislature approaches its 90th day May 1. The date could be its last, provided it doesn't finish earlier.
Earlier attempts to advance Colstrip legislation have been voted down. The power plant is in trouble, as four of its utility owners face bans on coal power in Washington and Oregon. NorthWestern says it would like to buy out one of those Pacific Northwest utilities, but only if the Legislature will commit NorthWestern customers to financing the arrangement, with few of the costs revealed up front.
Some the expenses to be paid by NorthWestern customers have dollar amounts, others are open ended. Capital expenditures passed on to customers without question would be limited to $75 million over the first 10 years of NorthWestern's increased Colstrip ownership. That money would cover things like power plant repairs and upgrades to pollution controls. Beyond $75 million, the costs would have to be approved by Montana's Public Service Commission.
The PSC would normally scrutinize all of NorthWestern's expenses and its purchases of anything customers would be committed to paying. That's the PSC's job, balancing customers' right to a fair price with NorthWestern's opportunity to earn an authorized cost of capital, including a return on equity.
The latest proposal also commits customers to paying for NorthWestern's increased share of the transmission lines servicing the power plant. The company would then use the increased share to sell renewable energy on the wholesale market. 
Using customer money to backstop a merchant transmission deal is the kind of thing to which utility regulators usually object. Captive customers of monopoly utilities don't normally pay for investments that don't directly benefit them.
The amendments also propose a path for greenhouse gas reductions. NorthWestern would be encouraged to be 75 percent carbon neutral by 2030, and 100 percent carbon neutral by 2045.
However, short-term waivers from meeting the greenhouse gas requirements would be allowed. NorthWestern has used similar waivers for several years to put off complying with Montana's community renewable energy project laws.
If by Dec. 31, 2025, NorthWestern chose not to increase its investments in Colstrip or its transmission, all the changes to the law would be canceled. The end of 2025 happens to be when Colstrip power will be banned from Washington where three of the power plant's utility owners serve 1.6 million people.
There are two likely bills for resurrecting the Colstrip plan. House Bill 22, which currently deals with utility contract lengths, has been assigned to a conference committee, where amendments could be added, but only if the limits on amendments to HB22 were changed.
In the Senate on Wednesday, Sen. Richmond asked lawmakers to make the HB22 working group a free conference committee, opening it up to the Colstrip amendments. Lawmakers rejected the change on a 21-29 vote.
In the House, lawmakers were expected to send House Bill 597 to free conference committee Wednesday, but didn't take the matter up. That bill addresses utility resource planning, but has a title broad enough to accept amendments like the ones proposed by Ankney and Richmond.
Lee Montana's Holly Michels contributed to this report.
Be the first to know
Get local news delivered to your inbox!