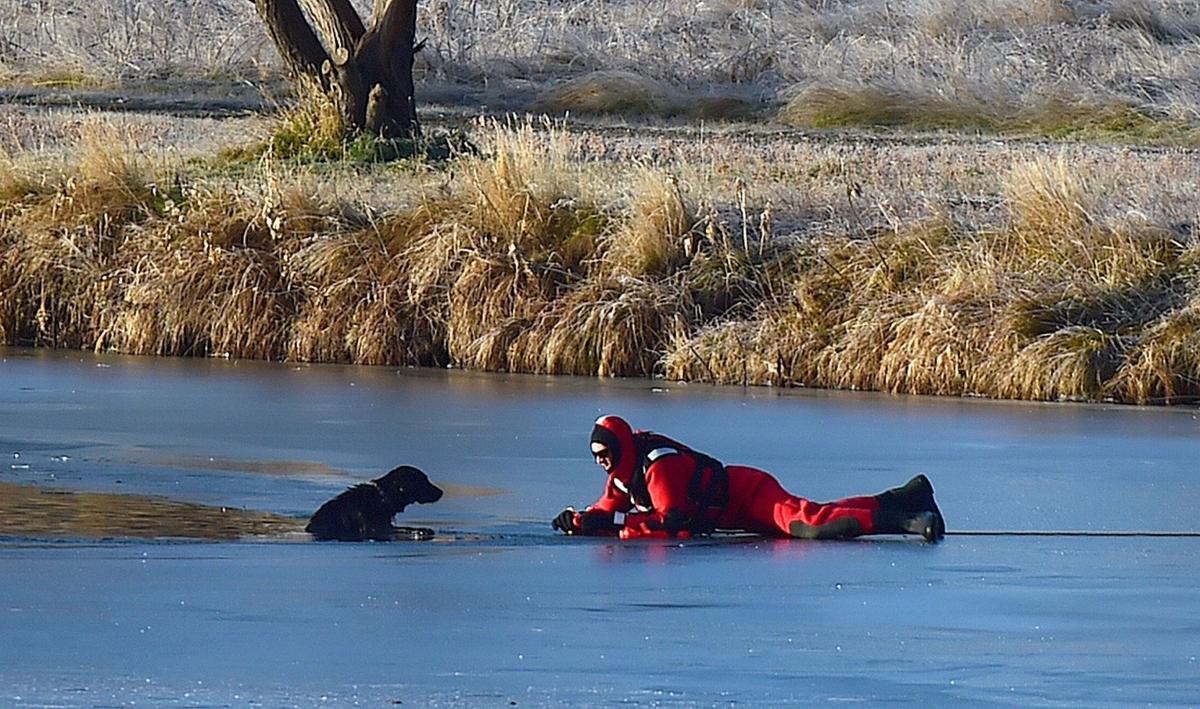 A black Labrador dog was rescued Thursday morning from Lake Elmo by the Billings Fire Department after the animal was found partially submerged in ice about 30 feet from shore.
The dog and another dog had apparently separated from their owner. Firefighters found the first dog in the water. The second dog, a yellow Labrador, remained unaccounted for as of 5 p.m., Battalion Chief Alan Lohof said. 
"The original caller to the 911 center only saw one dog. And our ice rescue guys after they got the first dog out, they did a grid search of that hole, that area there. They did not find any indication of a second dog," Lohof said. "We don't have any evidence the second dog is out there and we didn't find him."
The battalion chief said he believed the lab in the water was a female and that it was related to the other dog that remained missing.
The dog rescued by firefighters was discovered by Christian Girardot, a Billings resident who said he was walking his own dog, a Husky mix named Charlie, when he heard distressed animal's noises coming from the water.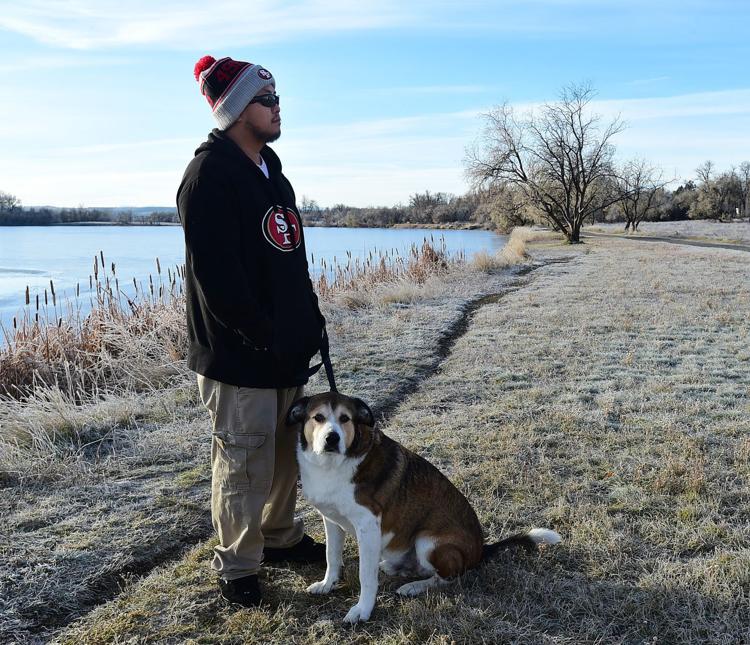 Girardot continued along the shore, more than 50 yards from where he was initially standing on the edge of the parking lot, until he and Charlie spotted the dog in the water, whining and standing with its front paws propped up on the ice. "I just ran over here and he was over there. And he was stuck in the water," Girardot said.
You have free articles remaining.
The dog was in a part of the lake where ice had melted, leaving a circular pool of water. Dozens of ducks could be seen across the water roughly 20 yards behind the dog.
Concerned about the temperature in the water should he try the rescue himself, Girardot said he called 911. As the dog in the water continued to whine, Girardot said his own dog Charlie was whining in response.
A rescue crew from the Billings Fire Department arrived and put a firefighter in a dry suit and life jacket onto the ice. The firefighter was connected to a rope being held on shore as he crawled on his stomach across the ice to the dog.
BFD Capt. Justin Robertus said the rescue was straightforward. The rescued dog was "cold but doing alright," Robertus said. The animal was reunited with its owner.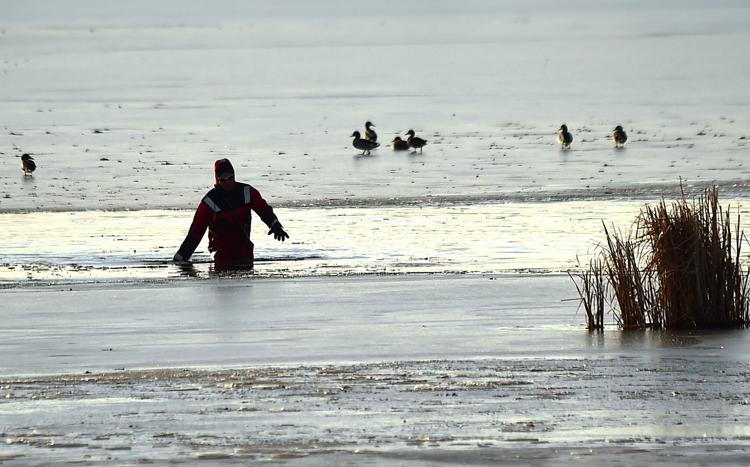 "I don't think the dog fell through (the ice), I think he just got out into open water and couldn't get back," Robertus said. Firefighters guessed the temperature in the water was near 30 degrees.
As for Girardot, he said he was glad he decided to come to Lake Elmo Thursday morning. Typically, he and Charlie walk in different parts of Billings in the mornings. "I usually do like a week up somewhere up on the Rims, then come a week here," Girardot said. "But I came here today because I wanted to see the lake."