A federal appeals court on Wednesday blocked U.S. immigration officials from deporting a Mexican man who recently settled a lawsuit over claims that he was raped in a Montana jail while previously awaiting deportation proceedings.
Attorney Shahid Haque filed a petition with the 9th Circuit Court of Appeals on behalf of Audemio Orozco-Ramirez. The attorney said the temporary stay will remain in effect until the court issues a judgment.
Orozco-Ramirez was arrested Wednesday during a regular check-in with U.S. Immigration and Customs Enforcement, which had earlier allowed him to have a work permit, Haque said.
It's not unusual for immigrants who are in the country illegally to regularly report to immigration officials and not be deported, as long as they are considered a low priority.
That's changing under President Donald Trump, who used an executive order to broaden immigration officials' authority to deport people in the country illegally. The result has been more arrests during such check-ins.
"Ever since President Trump took office and he issued these new priorities, we've been seeing more and more that people who previously had been allowed to just check in and be free from detention, they've been arrested now," Haque said.
ICE officials told Haque they planned to put Orozco-Ramirez on a plane to Mexico within days. The attorney attributed the unusual speed to the high-profile rape allegations Orozco-Ramirez made while he was in federal immigration custody in 2013.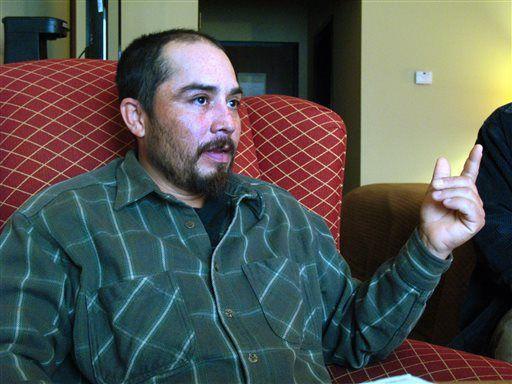 "It's an effort to quickly remove him because of the public scrutiny this case has had over the years," Haque said.
ICE officials declined to comment on the case on the phone and requested that a written query be sent by email. There was not an immediate response to the query on Wednesday.
Orozco-Ramirez, who has lived in the U.S. illegally for the last 20 years and has no criminal background, was arrested in 2013 during a traffic stop of a vehicle he was riding in as a passenger.
Immigration officials determined he was in the country illegally and detained him at southwestern Montana's Jefferson County jail while beginning deportation proceedings.
Orozco-Ramirez, who was in a cell with nine other men, was held down and raped, he said in his lawsuit. He sued the county, which he said should have had policies in place to prevent the attack.
The Associated Press typically does not name rape victims, but Orozco-Ramirez has talked publicly about his case.
The county agreed to pay Orozco-Ramirez $125,000 to end the lawsuit in December without admitting the rape had occurred.
Since then, Orozco-Ramirez has been living with his wife and seven children north of Billings, and reporting monthly to ICE officials without incident, Haque said.
Orozco-Ramirez applied for a special visa in 2015 for victims of crimes who suffered mental or physical abuse and are helpful to investigating authorities, but ICE never responded to the application, Haque said.
You have free articles remaining.
Haque said Orozco-Ramirez should be entitled to a U visa, which was created by Congress to assist victims of serious crimes who cooperate with law enforcement in investigating the crime. Haque said ICE would not certify Orozco-Ramirez had cooperated in investigation of a crime and if they would, deportation would be stopped. U visas are issued by United States Citizenship and Immigration Services.
Since his assault in 2013, more than 400 people have signed a public petition asking ICE to stop Orozco-Ramirez's deportation.
A small group gathered outside of the ICE offices in Billings Wednesday afternoon in response to a call put out by the ACLU of Montana.
"We're interested in keeping an eye on the front and back doors so they don't sneak Audemio out," said one of the protesters, Emma Kerr-Carpenter. "We have four in the back, four in the front."
Orozco-Ramirez's son, Miguel, 15, was with his father at his monthly check-in meeting with ICE agents.
He described his surprise when they heard a knock at the door and another man entered. 
"The one man said, 'Oh, did you already tell him?'" Miguel said. 
They quickly arrested Orozco-Ramirez. When Miguel asked what was happening, they didn't say. Later, Miguel said they told him it was a warrant from four years ago.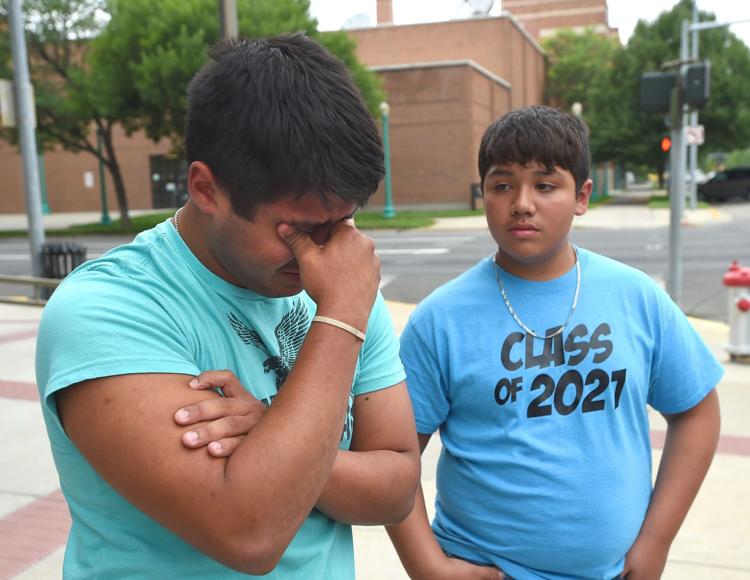 In Billings on Wednesday afternoon, Billings Sanctuary Uprising called for an "emergency vigil" outside the federal building at 2900 Fourth Ave. N. The group, which had helped organize the petition, had been told that it would be notified before anything changed with Orozco-Ramirez's status.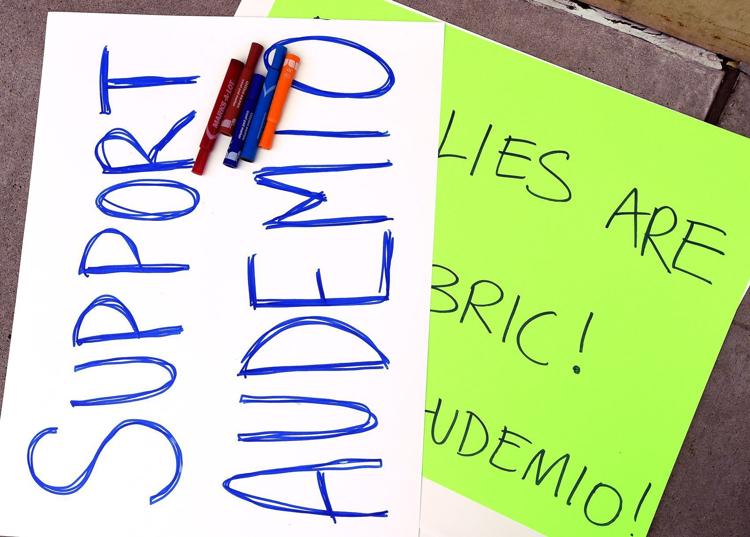 "Why won't the government be honest?" said Rev. Mike Mulberry, who helped organize the vigil. "We're all worried that this is about distraction and diversion from a serious issue. I don't understand why local folks who are a part of this community can be supportive of this. I just don't know what they're doing."
Orozco-Ramirez's older son, who has a legal visa but has asked to remain anonymous because he is worried about retribution, had to come to Billings to assume custody of his younger brother. They hoped to see their father. When he came to get his younger brother, the older son said they denied a request to see his father. 
"It's so painful for us," the older son said, rubbing his eyes as tears hit the sidewalk. "All he does for us — I mean honestly, all he does is work every day."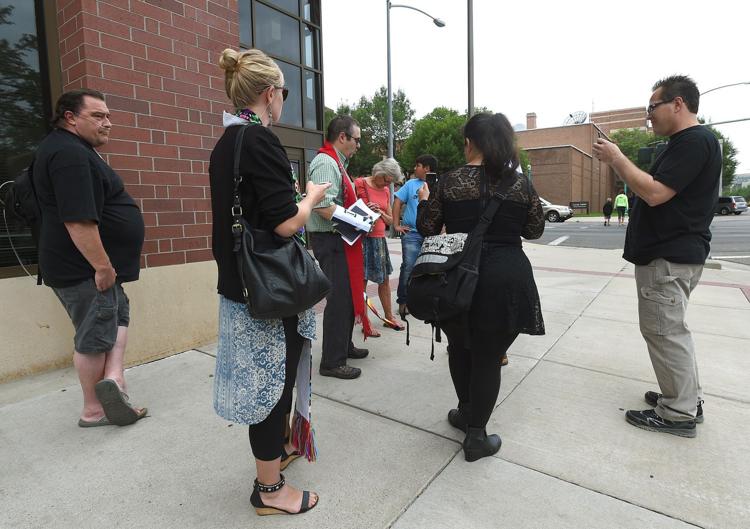 If he could speak to his father, his message would be simple.
"I love him," he said. "Now I have to take over and help out our family."