Calling it a starting point for a transparent process to publicly debate how the state of Montana should continue Medicaid expansion, Rep. Mary Caferro on Thursday announced the first bill of the 2019 Legislature to reauthorize the program.
Medicaid expansion provides health insurance to nearly 100,000 Montanans. Lawmakers, including Caferro, first passed the program in 2015, but built in an expiration date of this summer. The sunset was conceived to be a pause to let legislators evaluate the program and decide whether it should be continued, changed or ended.
The bill will be called the Keep Montana Healthy Act.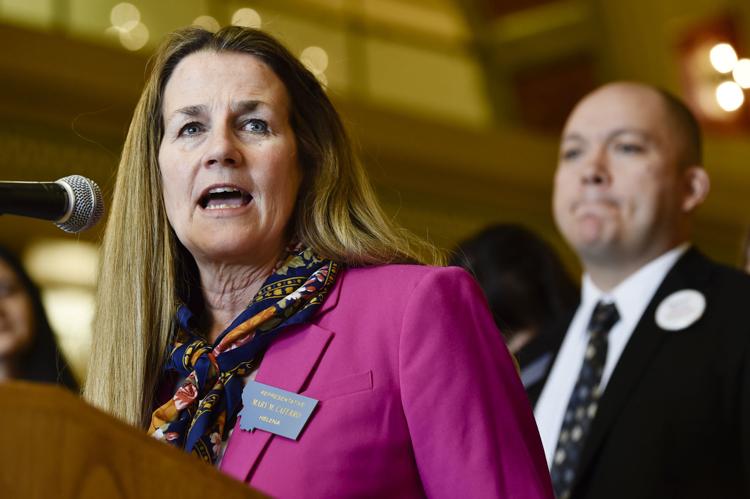 Lawmakers on both sides of the aisle generally agree the program should be extended. The sticking point between Democrats and Republicans, however, is what it should look like, specifically whether it should include some sort of work requirements, assets and means testing, and drug testing.
Medicaid expansion covers people who earn up to 138 percent of the federal poverty level, or $16,700 annually for a single person or $34,600 for a family of four. The program covers nearly 100,000 people and includes a voluntary workforce development program called HELP-Link, which Gov. Steve Bullock has funded to the tune of $1.8 million in his proposed budget.
Before the session started, Republicans — who hold a majority in the Legislature — called on Bullock to implement workforce requirements and assets and means testing, saying they won't support extending the program without those. Bullock and other Democrats have said they won't support legislation with those additions, saying they have faced legal challenges and kicked people off insurance in other states.
Caferro said Wednesday now that the Legislature has hit the time intended to review the program, she thinks an examination will show it should continue as it functions now.
"There is nothing but positive to report in the over three years we've had Medicaid expansion," Caffero said. "With the sunset (in 2015) I thought, 'Sure, let's take a look at it. We need to take a look at it.' And now we have the data. It's successful. It's firing on all cylinders."
Great Falls Republican Ed Buttrey, who moved to the House this year after several terms in the Senate and carried the original expansion bill in 2015, is expected to bring a bill to extend Medicaid, but has been drafting it on his own, not through legislative services yet. Caferro said she hasn't been able to see what's in it.
"They have to bring it out of the shadows or I can't comment on it," Caferro said. "I have no idea what is exactly in their bill because they kept it in the dark. None of our staff has seen it. I have not seen it. He's not being transparent for it."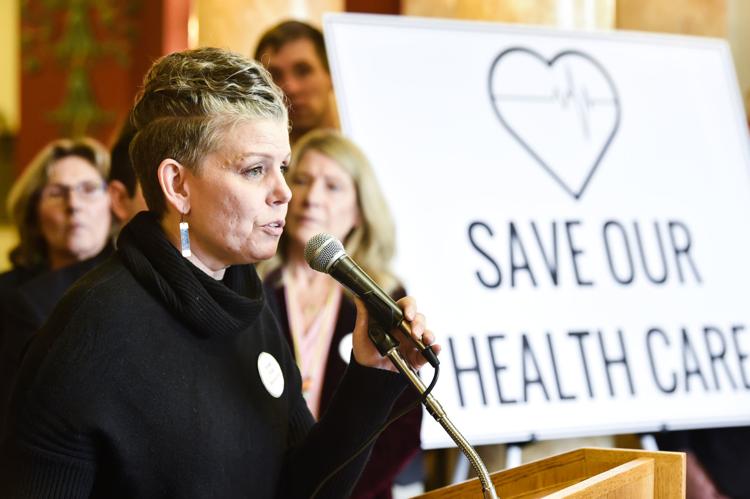 Caferro said her legislation is an alternative that can go through a debate in open meetings where people can make amendments to add or subtract from the program, and the public can testify in support or opposition. It is supported by Bullock.
"This is just the starting point," Caferro said. "This is a commitment to working shoulder to shoulder with Montanans, stakeholders, both parties. I am committed to working shoulder to shoulder with everyone to come up with a Montana-made solution like we did in 2015. … It was very unique and specific to Montana. Going forward, I'm committed to keeping that flavor. I'm committed to a transparent process."
Buttrey said later Thursday his bill will become public soon and once it's released, he would welcome input from Caferro and other lawmakers.
Buttrey said he's been working with other legislators and will occasionally call "subject matter experts" for input as he's drafted the bill.
"You can be overwhelmed with input. We're trying to get it at a basic structure and then get it in the public eye where we can talk about how to make it better," Buttrey said. "I wanted to get the structure of the bill as I see it created and get some of the issues resolved. It's not meant to exclude anyone at all, it's just meant to make it realistic. We have a very short time frame and a very big policy to fix."
At a press conference announcing Caferro's bill, Chelsia Rice, a cancer survivor who owns a small business in Helena, said the three employees at her bookstore are all covered under Medicaid or Medicaid expansion.
Rice said the program is essential to her operations.
"My employees are young. They are developing their careers and they're learning how to sustain themselves economically," Rice said. "I am, as a new business owner, trying to do the same. ... We all want our small businesses to thrive, our mom-and-pop shops to remain."
A report released by the governor's office earlier in the week, citing data from the Department of Labor and Industry and Department of Revenue, estimates that about 18,000 businesses in the state have at least one employee covered under expansion.
The report estimates if employers had privately insured all workers covered under expansion in 2017, it would have cost between $353.6 and $941.2 million.