Sen. Steve Daines on Friday heard more information on what he described as "an untold story" about counterdrug efforts in Montana. 
The Montana Republican met with members of the Montana National Guard at Fort Harrison to hear about its Counterdrug Joint Task Force Program in which military skills are used to support local law enforcement with the detection and curtailment of drug trafficking activities.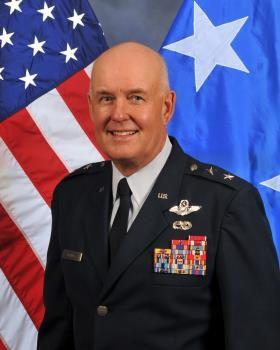 Joining Daines in the discussion was Maj. Gen. John P. Hronek, adjutant general for the state, several staff members and members of the Counterdrug Program team.
Daines said it was an earlier discussion with Hronek in which he mentioned the program that piqued his interest and he wanted to know more.
He added that many Montanans probably do not realize the National Guard is helping law enforcement.
Panelists talking with Daines, who officials asked the Independent Record not to name in this story because of the nature of their work, used the Russell Country Drug Task Force when offering examples.
They said the task force has seen a 584% increase in heroin seizures, from 0.7 pounds in 2019 to 4.79 pounds in 2020. It also saw a 28% increase in meth seizures, from 21.26 pounds in 2019 to 27.25 in 2020. In terms of drug loads intercepted, the task force had five in 2019 and 17 in 2020, according to the Guard. Felony arrests jumped 222% from 35 in 2019 to 113 in 2020. Members told Daines drug dealers were selling drugs on reservations at higher prices than elsewhere. They also said drug prices increased during the pandemic.
Members told Daines they expect the numbers to be higher for 2021.
Daines said tribal leadership has told him of huge challenges they face in curtailing drug use.
The Russell Country Drug Task Force is part of the Rocky Mountain High Intensity Drug Trafficking Area and has five investigators from the Great Falls Police Department; a member of the Cascade County Sheriff's Office; and members from the Bureau of Alcohol, Tobacco, Firearms, and Explosives; Drug Enforcement Administration; Homeland Security Investigations; U.S. Marshals Service; and Probation and Parole, according to its website. The National Guard does intelligence and data analysis by reviewing cellphone records and social media accounts.
Federal law authorizes the National Guard to do counterdrug operations.
Its goal is to bridge the divide between civilian law enforcement and the military by using Department of Defense resources against drug-related threats. It adds that the Guard has "unique legal ability" to operate on U.S. soil and abroad. It provides support with link analysis, document review, financial analysis and case construction for federal, state, local and tribal agencies. And it also provides law enforcement agencies with aerial observation and communication support.
The Counterdrug Joint Task Force program operates with an annual budget of $896,000, members said, adding that funding is based on more than 40 factors. 
Daines thanked the members for their work behind the scenes to help law enforcement.
He also spoke about the children in families where drugs are a problem.
"The scars, both mentally and physically, put upon poor children will stay with them for a lifetime," he said.
Assistant editor Phil Drake can be reached at 406-231-9021.