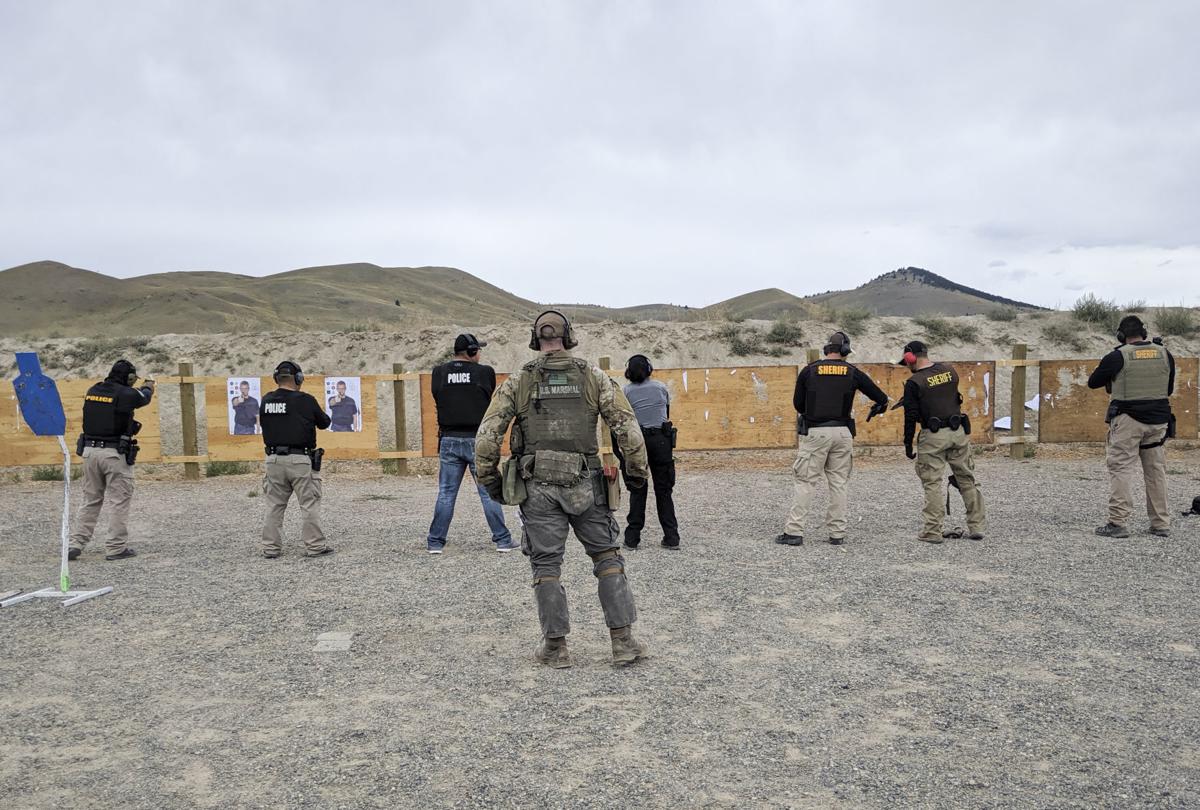 At the far reaches of Fort Harrison's firing range, a selection of cars with various broken windows, windshields and a motley selection of bullet holes were being peppered with bullets Thursday morning.
The vehicles, taken from a nearby salvage yard, are where a score of law enforcement from reservations and surrounding areas were learning advanced tactics from some of federal law enforcement's premier agents: the U.S. Marshals.
The Marshals are conducting a week-long training for tribal officers and sheriff's deputies from around the state, with an emphasis on hands-on tactical training. 
Rod Ostermiller is the U.S. Marshal for Montana. He's spent 28 years as a law enforcement agent in Montana. Last year, he was named the U.S. Marshal for the state where most of his work involves violent offender fugitive apprehension. Since 2005, the Marshal-led Montana Violent Offender Task Force has arrested some 13,000 violent offenders.
The risks of arresting a potentially dangerous and armed fugitive are many. So this week's training (the High Risk Fugitive Apprehension course) is intended to make sure officers from more rural agencies can stay safe in the course of an arrest.
This is the second year the Marshals have done this specialized training
"Last year was a success," Ostermiller said. "We got good feedback, and it's something we'd like to do on an annual basis."
The Marshals pay for all participants to attend the training. This year tribal officers came from as far away as Fort Peck, with only the Confederated Salish-Kootenai and Crow reservations not represented in the group.
Chief Deputy Tim Hornung was leading the training for the officers. 
"We provide additional training, tactical things," Hornung said.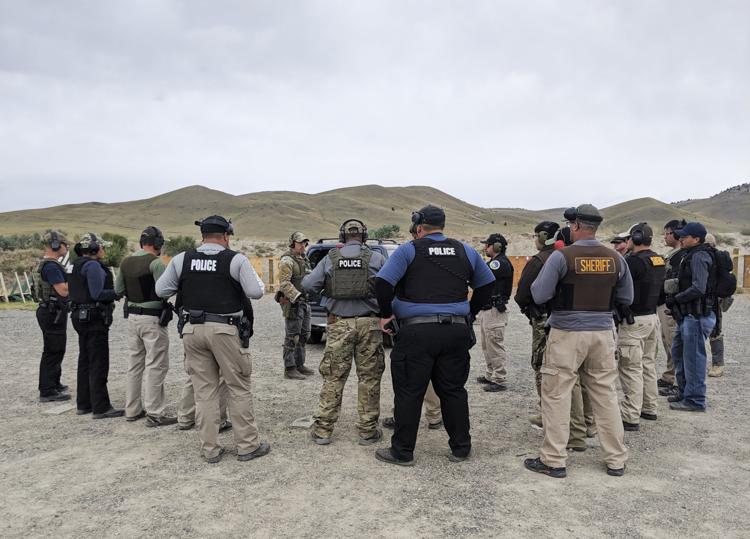 You have free articles remaining.
Because many of the smaller agencies are woefully underfunded, undertrained or understaffed, more complex training is left by the wayside, Hornung said. This week's training goes over some of the important higher-level aspects of dangerous situations, like clearing a home or engaging in a gunfight around a car.
"We do a lot of exit and operational planning," Hornung said, which means officers are trained to make quick and simple plans before they reach a situation.
"They can use those tools to put together a safe plan," he said.
Some of the higher-intensity training on Thursday involved shooting through and out of vehicles. A Ford Ranger suffered dozens of bullet-wounds as a trainer pumped 5.56 millimeter rounds through its pillar to show how it could act as a makeshift shield (though not advised; the Ranger did not hold up as well as the trainer expected.)
Blackfeet Tribal Officer Velden Calica said the training was immensely valuable. 
"There's been a meth boom, so the level of violence is intensifying," he said. 
At one point during the training, officers shot five pistol rounds through a windshield at targets just beyond the hood of the truck. 
"That was the first time I've shot through a windshield," Calica said.
For Calica, this was the first time he'd received advanced tactical training, something he believes will help on the long 12-hour shifts the Blackfeet Tribal Police officers have to pull.
"This builds camaraderie," Calica said of working with the Marshals and other law enforcement agencies.
For Ostermiller, he sees the training as a combination of that camaraderie and the chance to make sure more officers and deputies remain safe during complicated and dangerous situations.
"To win the day you want to make sure everyone goes home safe," Ostermiller said.