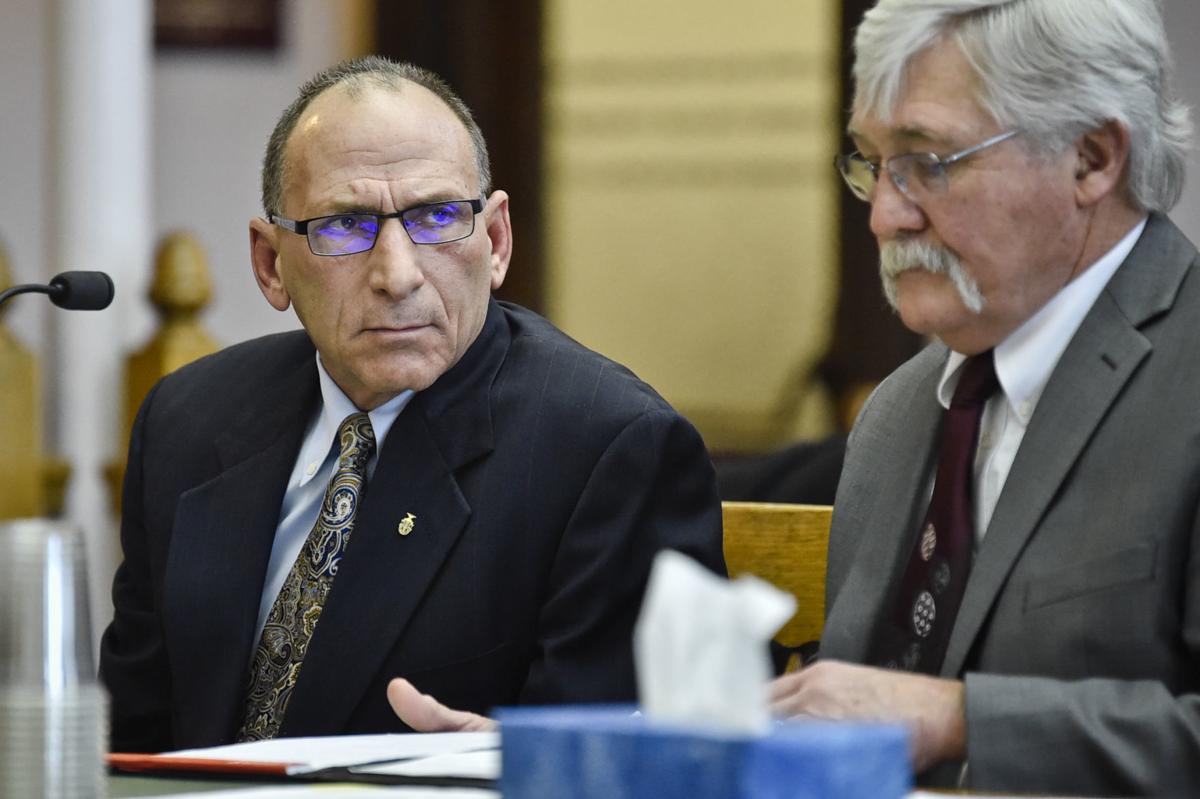 Gregg Trude, the man accused of causing the death of Dr. Eugene "Buzz" Walton last fall, will go to trial on Sept. 3. 
Trude was charged with negligent homicide and tampering with evidence after Walton was fatally shot on Oct. 21, 2018, in the former K-Mart parking lot just off Cedar Street in Helena following a hunting trip. 
At Wednesday's final pre-trial conference, Lewis and Clark County Attorney Leo Gallagher and Trude's defense lawyer Greg Jackson agreed on several basic legal decisions before trial in order to "streamline" the process, Gallagher said. One of the agreements the lawyers came to includes bringing the truck driven by Trude on Oct. 21 to the courthouse for the judge to inspect.
According to court documents, officers responded to multiple 911 calls about shots fired and found a large group of people standing near two trucks in the commercial parking lot. Two officers provided first aid to Walton, who was lying on the ground with a gunshot wound to his upper right thigh. 
Trude was standing next to one of the trucks, which had hunting rifles in the backseat. He told an officer he had invited Walton on a hunting trip, and the two had just returned. Trude said Walton was removing the rifles from the backseat of the truck when one of them went off, court documents state. 
Trude told the officer, "it's the weirdest damn thing I've ever seen," noting that he was both "ex-special forces" and a firearms instructor. Trude said multiple times that he was grabbing his thermos from the driver's seat area when the gun went off and that he did not touch or move the rifle after it fired, according to court documents. 
Trude told officers he was standing in the open driver's door area of his truck and Walton was in the back passenger's door at the time of the shooting. The customized .300 Winchester Magnum that fired the fatal shot belonged to Trude. 
Although the arguments prosecutors intend to make are not yet clear, under Montana law, a person can be charged with negligent homicide if they consciously disregard a risk that "involves a gross deviation from the standard of conduct that a reasonable person would observe in the actor's situation." A gross deviation is defined as "a deviation that is considerably greater than a lack of ordinary care."
If convicted, Trude could face up to 30 years in the Montana State Prison.
Sign up for our Crime & Courts newsletter
Get the latest in local public safety news with this weekly email.