The 17-year-old charged with killing another teen inside a friend's bedroom earlier in December was handling his friend's new pistol and fired it when challenged that he wouldn't, according to charges.
He has been charged as an adult but can still argue for the case to be moved to youth court.
Bail remains set at $500,000. The boy is being held at the Ted Lechner Youth Services Center in Billings.
One 16-year-old boy, whose bedroom the group was hanging out in, allegedly told police in an interview after the shooting that he had purchased a .45-caliber semi-automatic pistol during the day Saturday, and that the defendant was with him.
Police later learned the pistol had been reported stolen. 
The two, along with a 15-year-old boy, had been hanging out in the 16-year-old's bedroom Saturday night and into Sunday morning, drinking and at times handling the new pistol, charges state.
The 16-year-old said he put the pistol away with the chamber empty but with the loaded magazine in place before he and the defendant left the house to pick up Moore. He said they learned at 3:30 a.m. that she was in town visiting from Wyoming. 
The 16-year-old told police, according to charges, that once the group was all back in the bedroom hanging out, the defendant had retrieved the pistol and pointed it at Moore. He said that when Moore told the defendant jokingly that he wouldn't shoot, he fired the gun.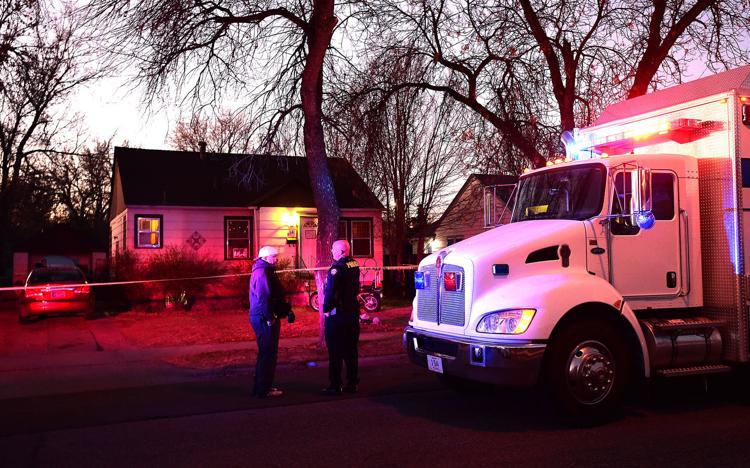 Police were called to the home on the 800 block of Wyoming Avenue at approximately 5 a.m.
When they arrived and approached the defendant he asked to be put in handcuffs, saying "I killed her" several times, according to charges.
Three adults were in the home at the time, with two asleep and one in the garage. One woman told police she was woken abruptly, with the boys saying things like, "I don't know what happened," and "[his] gun went off" and "she's dead," charges state.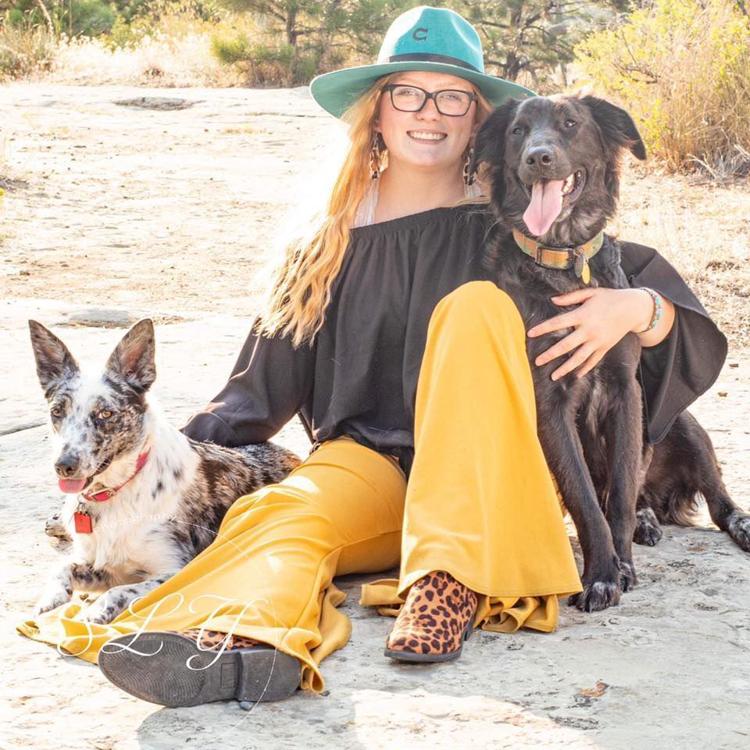 Moore was visiting from Riverton, Wyoming. In her obituary published at County10.com, Dacey was described as having "a special love for animals of every kind."
She liked horses, hunting and fishing. On Dec. 11, her casket was transported to the cemetery in Riverton in a horse-drawn wagon. Her horse was also in the procession, with Dacey's boots in the stirrups and no rider.
Her father, Mike Salmans, described her as vibrant and friendly. "She never met a stranger," he said.
Dacey was a junior at Riverton High School. She wanted to go on to study animal science and perhaps be a veterinarian, her father said.
"She was very smart. You only had to show her things once and she got it," he said. "Even as a little girl, we showed her how to saddle a horse, once."
She worked in Wyoming at the Riverton animal shelter. A Venmo account has been set up in Dacey's name with a portion of the donations going to Paws for Life in Riverton.
"She was a real western woman, a cowgirl from the day she was born," her father said.
In June, a 16-year-old boy was sent to Pine Hills Correctional Facility, a juvenile prison in Miles City, for the accidental shooting death of his friend, 15-year-old Tionna Rowland. The boy had been handling a jammed rifle and hit it, causing a bullet to fire and hit Rowland in the head.
In 2018, a 14-year-old boy shot a 16-year-old during a party in Colstrip, hospitalizing him and requiring surgery to remove shrapnel, his mother said. The 14-year-old confessed to firing the rifle, but the Colstrip Police Department deemed it accidental, saying the boy didn't know the firearm was loaded.