The first day of a trial for a man charged with negligent homicide saw prosecutors question why basic firearm safety principles were not followed that may have prevented the death of a Helena physician.
Tuesday's bench trial before District Court Judge Michael McMahon featured no opening statements from attorneys as the prosecution showed Walton as a loving husband and father who was new to hunting and somewhat inexperienced with firearms. Trude, their questioning portrayed, negated his responsibility when his firearm was left loaded and ultimately fired the fatal shot.
Lewis and Clark County Attorney Leo Gallagher and assistant county attorney Melissa Broch questioned civilian witnesses, Helena Police Department officers, a Fish, Wildlife & Parks official and a Montana State Crime Lab supervisor during the first day of the trial. The questioning centered on what, exactly, happened before and directly after Walton was shot in the leg.
Under Montana law, a person can be charged with negligent homicide if he or she consciously disregard a risk that "involves a gross deviation from the standard of conduct that a reasonable person would observe in the actor's situation." A gross deviation is defined as "a deviation that is considerably greater than a lack of ordinary care."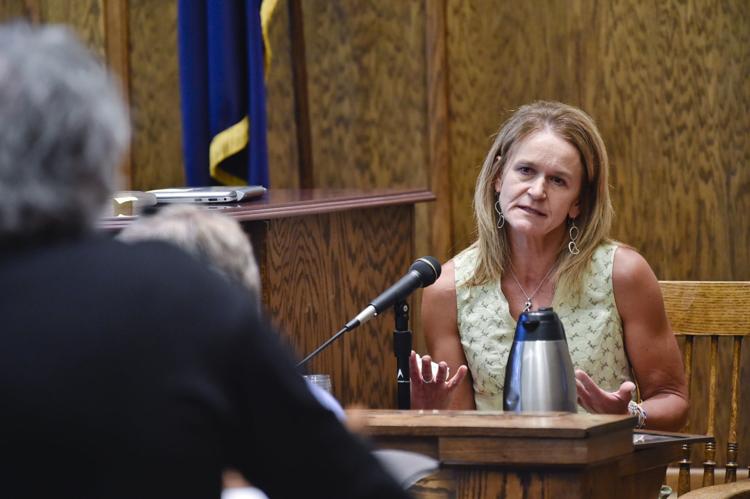 Leslie Walton, Buzz Walton's wife, took the stand first. She described how Buzz Walton was an athletic, outdoors person who loved the Georgia Bulldogs, their two daughters and learning new skills.
Leslie Walton said her husband picked up hunting because it was a "Montana thing." Buzz Walton began learning to hunt in 2017, Leslie Walton said, and had taken pains to learn how to use his rifle since that time.
"He was a new hunter," she said.
She described how her husband had a tendency to come back late from any of his hobbies, so she was not concerned when he hadn't come home as planned at noon.
"He was doing what he loved to do," she said.
Body camera and dash camera footage from Helena Police Department officers showed the chaos of the scene when first responders made it to the wounded Walton. Officers originally believed the incident was a self-inflicted gunshot wound before taking a closer look at the evidence, according to testimony.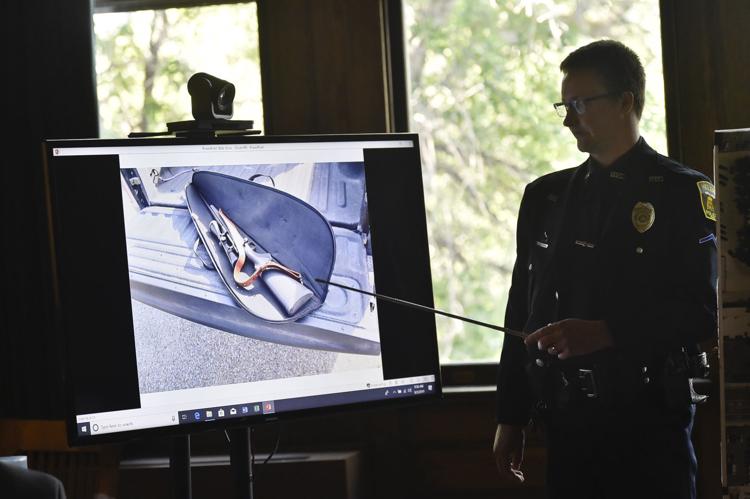 Officer John Kaleczyc was the first emergency responder to give aid to Walton. He described the wound as the size of a "closed fist" and realized a tourniquet would not work, forcing officers to resort to Quik-Clot gauze to try and staunch the bleeding wound and to give Walton CPR.
The footage confirms Trude was standing next to his truck, which had hunting rifles in the backseat when the incident occurred. Trude told an officer he had invited Walton on a hunting trip, and the two had just returned.
Trude said Buzz Walton was removing the rifles from the backseat of the truck when one of them went off.
"He took the gun out and my rifle went off," Trude told officers.
You have free articles remaining.
Trude told the officer, "it's the weirdest damn thing I've ever seen," noting that he was both "ex-special forces" and a firearms instructor. He also stated "hunting accidents don't happen" and "rifle accidents aren't supposed to happen."
Trude said multiple times at the scene that he was grabbing his thermos from the driver's seat area when the gun went off and that he did not touch or move the rifle after it fired.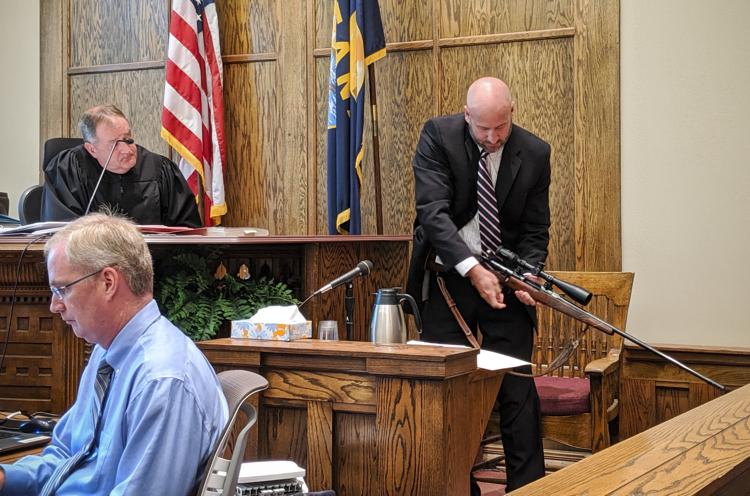 Travis Spinder, a supervisor of firearms and tool marking examiner at the Montana State Crime Lab, said he and others had attempted to replicate the gun firing without pulling the trigger in the crime lab. In 25 tries the gun did not fire, but the firing pin moved slightly when the safety was released, Spinder said.
Trude's hunting rifle, a customized Enfield outfitted to operate as a .300 Winchester Magnum, has a three-and-a-half pound trigger pull, according to Spinder's tests.
"This is not a terribly heavy trigger pull," Spinder said, but it was above the two-pound threshold that would fail their standard trigger pull safety test.
The gun was also in good condition, without any mars or other issues, Spinder added.
In body camera footage, Trude told Helena Police officers he had just sighted the rifle in on the Friday before he and Walton went hunting and that it was the first time he had taken the gun out to hunt.
Wayde Cooperrider, the outdoor skills and safety supervisor with Fish, Wildlife & Parks, was also called to the stand to testify about standard hunter firearm safety.
Cooperrider explained the basic rules of firearm safety and said in hunter education, those rules are emphasized in every class.
"They write it out and get it correct," he said.
There are no Montana statutes or FWP regulations that prohibit carrying a loaded firearm in a vehicle, he said, but added it was generally a rule to never transport a loaded gun.
"It's incumbent on others to check firearms to check they are safe," Cooperrider said about hunters moving over fences or placing their firearms into vehicles.
"If there's an older, more experienced hunter, would you expect them to check?" Gallagher asked.
"I would definitely expect that, yes," Cooperrider replied.
The trial will continue on Wednesday.