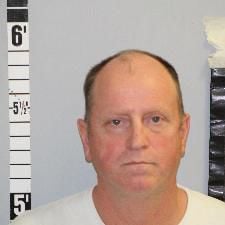 Kelly Allen Frank, who earned national notoriety nearly a decade and a half ago for allegedly plotting to kidnap the infant son of former late night talk show host David Letterman, was arrested Wednesday in Helena on suspicion of misdemeanor assault.
Helena Police allege that on March 23, Frank "caused reasonable apprehension of bodily injury" when he followed another individual to a vehicle and threatened to kill him. He is scheduled to appear in Helena Municipal Court on Friday.
Frank is on parole and living in the Helena area.
Frank was arrested in 2005 on charges of plotting to kidnap Letterman's infant son and the boy's nanny after he allegedly discussed his plan with an acquaintance. Frank was working as a house painter at the time at Letterman's home, the Deep Creek Ranch, 30 miles west of Choteau. The acquaintance reportedly told investigators that Frank said he planned to try to extort $5 million from Letterman.
Frank eventually took a plea deal in which the kidnapping charge was dropped and he pleaded guilty to theft for allegedly overcharging Letterman for painting work. Frank also pleaded guilty to obstruction for lying to a law enforcement investigator and poaching a mule deer. He received a 10-year sentence in the plea.
In the summer of 2007, Frank and another inmate escaped in a prison truck from the Montana State Prison in Deer Lodge. He was captured five days later in Lake County, and allegedly participated in two home burglaries and thefts while on the run. He was sentenced in 2008 to an additional 10 years for escape.
Frank served nine years in prison before his 2014 parole. In 2015 he was arrested for violating the employment and travel conditions of his parole.
Sign up for our Crime & Courts newsletter
Get the latest in local public safety news with this weekly email.