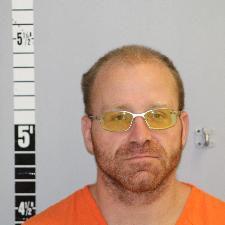 A 39-year-old Helena man has been arrested on a warrant for allegedly threatening to bomb the Taco Treat restaurant in Helena. 
Heath Layne Kirk was a former employee at the Taco Treat on Prospect Avenue and allegedly told another employee that he had placed a bomb in the restaurant on July 30, 2019. That employee called 911 and the Helena Police Department responded to the restaurant. 
The Taco Treat manager evacuated the building and the employees fled to a nearby business. The manager identified Kirk as a former employee who had been fired the previous Sunday. The employee Kirk allegedly told about the bomb said Kirk possessed several bomb-making books, but he hadn't seen the defendant with any actual bomb-making materials. 
You have free articles remaining.
Kirk allegedly said the employee "was going to die a quick and painless death." 
Investigators searched the restaurant and found no explosive devices.
A warrant was issued for Kirk's arrest on Aug. 2, 2019. He was recently arrested and charged with assault with a weapon, a felony. His bond is set at $50,000.
All charged are presumed innocent until proven guilty.