On Thursday, 52 deputies re-committed to serve and protect Lewis and Clark County as members of the newly combined sheriff/coroner office. 
Leo Dutton said the officers needed to swear in again because his new term as sheriff/coroner began Jan. 1. Dutton has been the sheriff since 2008 and was elected to the combined position in November. 
"My evaluation is reflective of us all," Dutton told the sworn and unsworn members of the sheriff/coroner office gathered in the Delta Hotel. "We are having a lot of change, and we are change agents."
That change is moving swiftly as 2019 begins.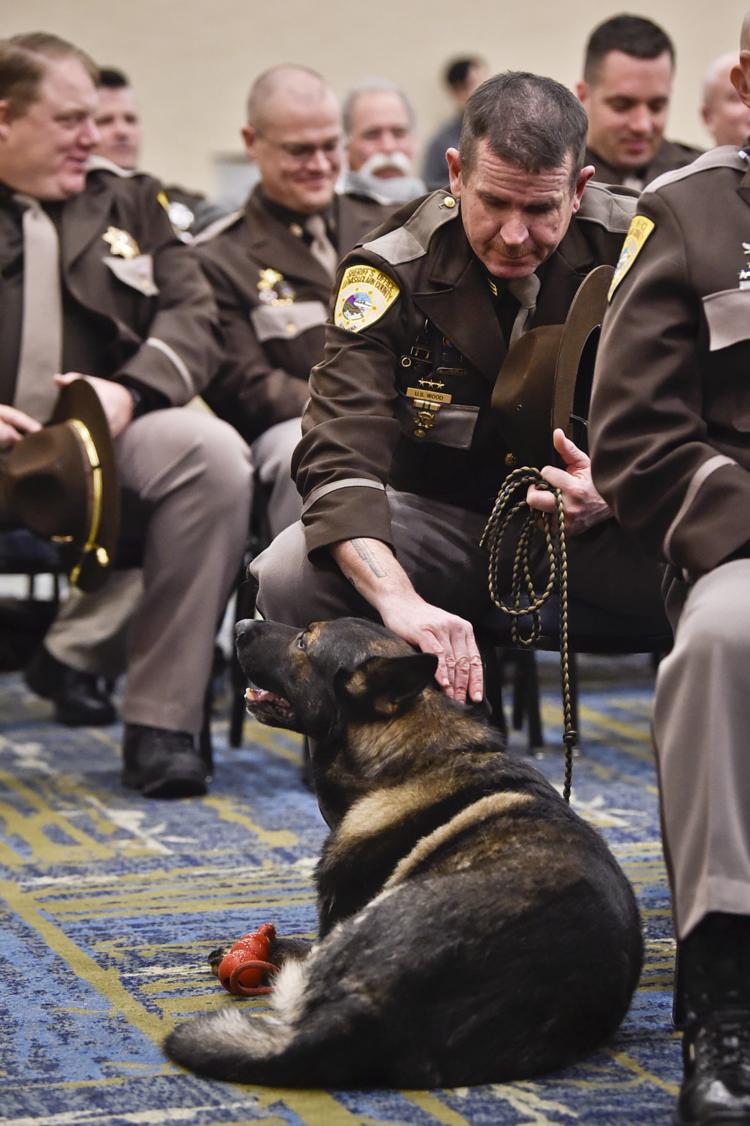 Though former coroner Bryan Backeberg and his staff now report to Dutton, the coroner's division is still located in a separate building on Rodney Street. In a few weeks, the coroner's division and the rest of the sheriff's office will move into the new Law and Justice Center on Fuller Avenue in downtown Helena. 
City and county officials recently purchased the $1.95 million property on Fuller Avenue so they could move law enforcement offices out of the Law Enforcement Center on Breckenridge Street, which will be used to accommodate a swelling inmate population in the Lewis and Clark County Detention Center. 
"This is symbolic," Dutton said during Thursday's swearing-in ceremony. "We're proud of what we've accomplished."