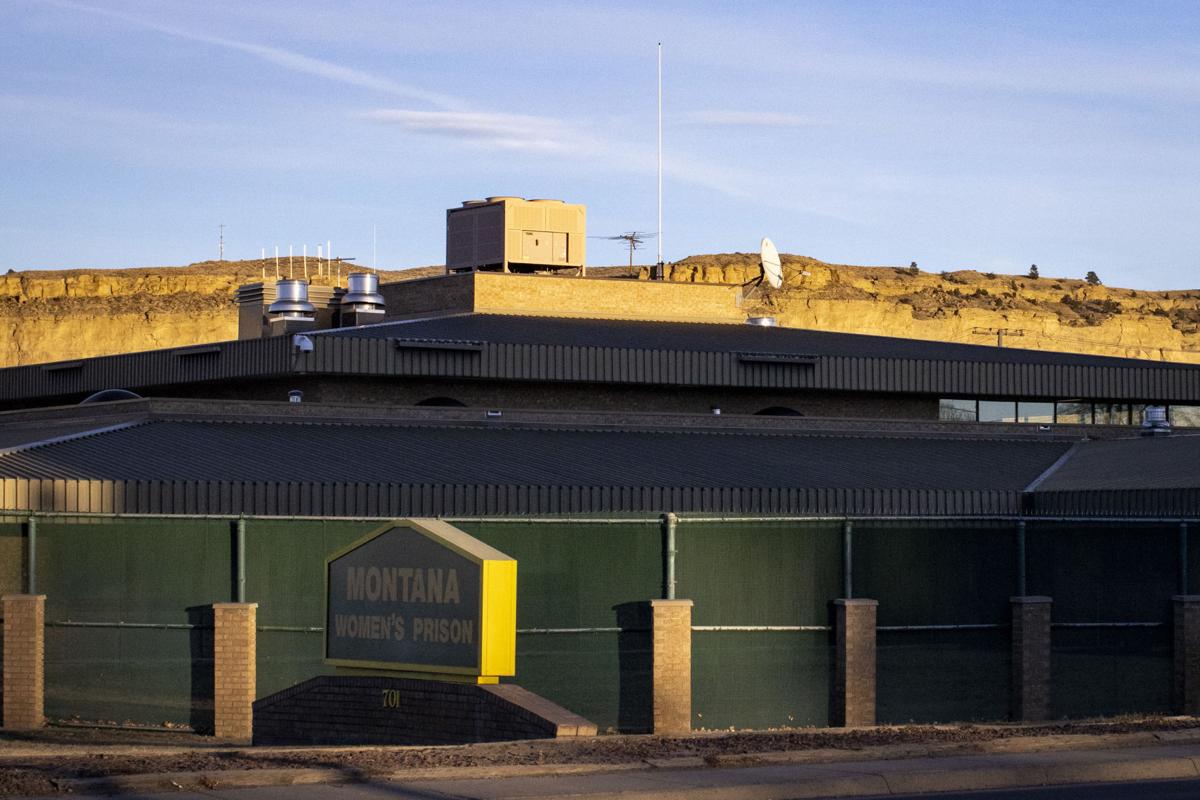 A Montana Women's Prison guard who was twice passed over for a promotion believes he is being retaliated against for reporting rape allegations against his supervisor.
Daniel Root, who filed a whistleblower lawsuit in U.S. District Court in 2018, has since uncovered notes by an interview panelist recommending against his promotion because he was "litigious." 
Any employee who has been a part of a discrimination lawsuit, or even just complained of discrimination without going to court is protected from retaliation under federal law. 
It later surfaced that the employee selected over Root for the lieutenant job had allowed inmates to swap cells for roughly four hours and ignored it when a guard told him he heard kissing in one of the cells. This took place after that employee received the promotion to night shift lieutenant.
The lieutenant lied when interviewed, saying the incident hadn't prompted concerns for him about potentially abusive sexual contact against inmates. That's according to a letter sent to the lieutenant from the Montana Peace Officer and Standards Training Council. POST is the certifying body for law enforcement officers in Montana.
Federal law protecting inmates, called the Prison Rape Elimination Act, or PREA, does not bar consensual sex between two inmates, but the Montana Department of Corrections does ban all sexual contact between inmates under its policies, and it makes no exception for consensual sex. Jay Borchert, a sociology professor at Manhattan College, said "every prison at every security level nationwide" has a similar ban. 
PREA was passed to protect people from abusive sexual contact while they are in custody. That contact could come from staff or from other inmates.  
The lieutenant was fired and Root again applied for the job. Again he was rejected.
Based on the fact that he got the panelist notes for his first interview, where he saw the recommendation against his promotion because he was "litigious," Root expected he would get to see the notes from his interview panel on his second attempt.
Root's lawyers also cited Montana administrative rules that require employers to maintain hiring, evaluation, application and related materials for three years after hiring.
But when Root's lawyers asked to see them, the warden said they were all shredded immediately after the hearing. She said departmental policy now required it.
Root's lawyers think the timing is fishy. His lawsuit hadn't yet been filed when the first interview took place, after which the panelists' handwritten notes were kept and filed. But it was filed by the time Root sat for his second interview, when the notes were shredded. He served the Department of Corrections with a discovery request just two days before the second interview.
Root's complaints originated in 2017 when he and a fellow officer reported they had heard that their supervisor had had sex with an inmate. The allegation came to the two officers from a third officer, who had heard it from another inmate.
The two officers also reported various "red flags" they had observed during shifts with their supervisor, including an occasion on which he brought an inmate into his office and his habits regarding time spent off camera with inmates.
Root said the supervisor, former Lt. Paul Law, would often advise the control room before or after going off camera with an inmate, saying, "I know it looks odd," according to notes from the investigation into Root's retaliation grievance that were included in court filings.
It's not clear what came from the PREA investigation into Law. Department of Corrections spokeswoman Alexandria Klapmeier said the department does not release the results of PREA investigations.
Law resigned in June 2019 and hasn't worked in law enforcement in Montana since, his POST transcript shows.
At a shift briefing a couple of weeks later, Law notified staff he was being investigated for alleged PREA violations and that he was "pissed" about it. He said he had a pretty good idea about who had made the report and that the individuals in question were being "vindictive."
Root and the other officer filed a grievance complaint with the prison's human resources department after the meeting, saying they felt Law was retaliating against them. An internal investigation found that the supervisor did indeed retaliate and was disciplined, court filings show.
The PREA law is strict and requires employees to report anything they know or even suspect regarding violations of the law. It also mandates that they report any known or suspected retaliation against those who report.
When the department's human resources director held phone interviews with the other staff present at the meeting in 2017 to investigate the retaliation complaint, she made audio recordings.
Now, in response to a request from Root's lawyers, the department says it cannot locate the recordings. It says the person who made the recordings was struggling with focus due to the effects of anesthesia post surgery, and that although she thought she'd sent them to the department's lawyers, those lawyers had no knowledge of them.
Root is asking for sanctions against the department for preemptively destroying the second panel's interview notes and for failing to produce the audio recordings.
The department has opposed both. It said Root wasn't put at any disadvantage by not having the interview notes because he was able to depose the panelists and get the same sort of information.
A judge hasn't yet ruled on the request for sanctions. 
Root continues to work as a guard at the prison. His lawsuit is moving forward.
On Monday, U.S. District Judge Susan Watters ruled that the bulk of Root's claims are fit to go before a jury. She set trial for August. 
Kevin Brown, a Livingston attorney representing Root, applauded the ruling, saying his client felt "vindicated."
"He just wants to tell his story to a jury and expose the, you know, endemic problems that exist in the facility, pretty much from top to bottom," Brown said.
Brown said his client "did the right thing" by blowing the whistle on the department, but that he's faced an uphill battle.
"The state of Montana has spared no expense trying to bury him in this case," Brown said.
Klapmeier declined to comment on the ruling for the Department of Corrections.