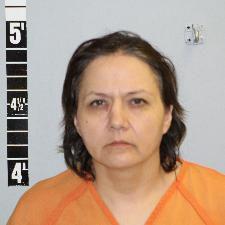 A 43-year-old Helena woman is accused of having meth.
Fidelia Minnie Overberg is charged with felony possession of dangerous drugs and misdemeanor charges of criminal possession of drug paraphernalia, driving with fictitious license plates and not having insurance.
On Nov. 24, an officer stopped Overberg for driving with expired plates and discovered the plates were not registered to the car Overberg was driving. Overberg gave the officer consent to search her car and the officer proceeded to find methamphetamine and syringes, according to court documents.
Overberg was arrested and taken into custody at the Lewis and Clark County Detention Center.
All charged are presumed innocent until proven guilty.