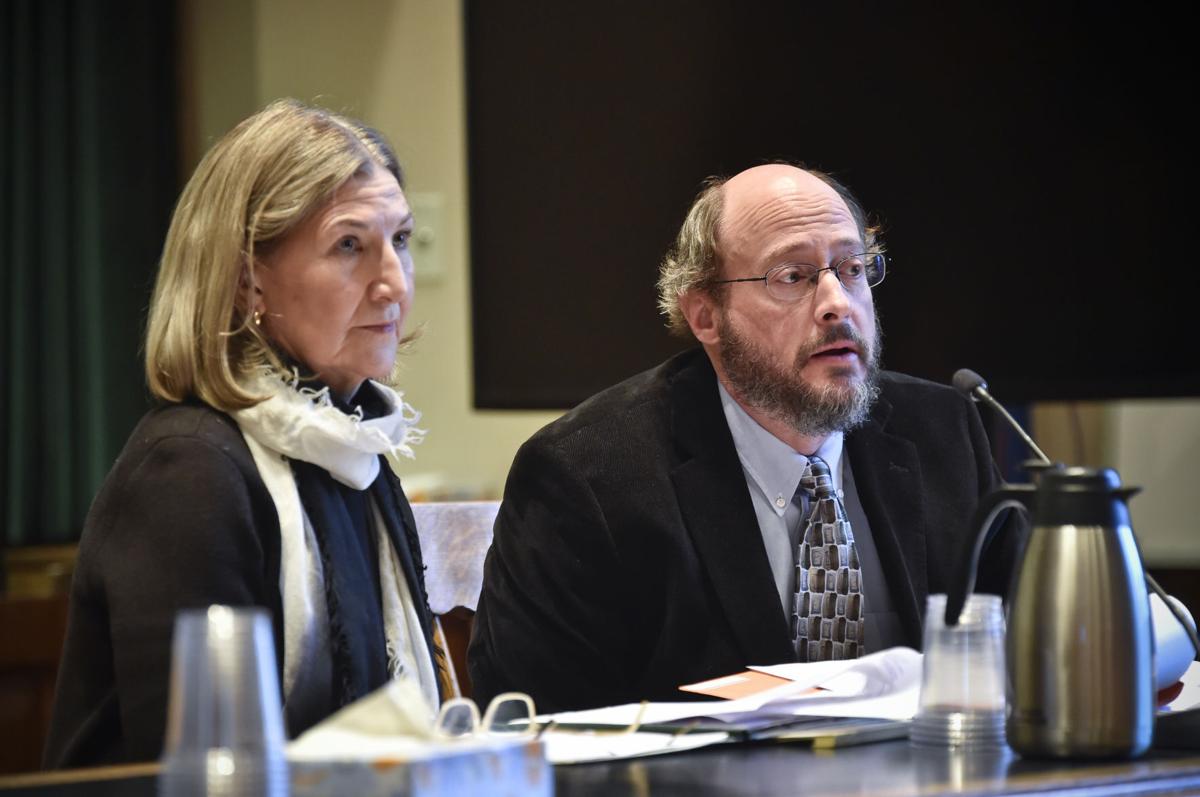 A former Helena elementary school teacher was sentenced to a three-year deferred sentence after pleading guilty to criminal possession of a dangerous drugs, a felony.
During an Aug. 31 traffic stop, a Montana Highway Patrol trooper discovered Eric Lehman, husband of Democratic state superintendent of public instruction candidate Melissa Romano, was found to be in possession of psilocybin mushrooms, one LSD tab, approximately 2 grams of methamphetamine and approximately a gram of cocaine, according to the arresting officer's affidavit.
As part of the plea agreement, Lehman pleaded guilty to possession of only psilocybin mushrooms. The deputy county attorney prosecuting the case, Dan Baris, said he gave Lehman the option of choosing which drug he would be prosecuted for possessing, an opportunity he said anyone in Lehman's situation is afforded.
In a prepared statement to the court, Lehman, who resigned as a teacher at Hawthorne Elementary last month, said he was "humbled but grateful."
"I am humbled by the impact my addiction has had on my life's work in the education world that I was privileged to be a part of for the last 26 years," he said. "I am grateful for the traffic stop that catapulted me on this journey toward recovery, and I am grateful that I was given the opportunity to attend treatment at Rocky Mountain Treatment Center in Great Falls."
Lehman also said that since completing his treatment on Oct. 4, he has voluntarily attended 116 Narcotics and Alcoholics Anonymous meetings in Helena in addition to weekly counseling sessions at the recommendation of the treatment facility.
Lehman's attorney Wendy Holton told Judge Mike Menahan that despite the charges against her client, he is a good person.
"Addiction attacks really good people, good and sensitive people, and that is the situation here," Holton said. "I can tell you he is fully committed to his recovery and he is fully committed to helping others in this situation."
Lehman claimed during the proceeding that he has suffered from depression his whole life and turned to drugs and alcohol as a way of self-medicating.
"Throughout the course of my entire life, the disease of addiction can be tracked in an endless cycle of self-hatred, self-pity and self-centeredness to justify my use," he said, holding back tears. "Addiction does not discriminate based on age, gender, occupation, socio-economic status or any other criteria. It is my goal as I continue on this path to do what I can to help reduce the stigma of addiction, helping shed media bias as well as condemnation in the court of public opinion."
Lehman resigned from his position as a Hawthorne Elementary School as a fourth- and fifth-grade teacher Nov. 1, about two months after his run-in with highway patrol. In a letter sent at the time to parents, Hawthorne Principal Deb Jacobsen wrote, "Mr. Lehman resigned his teaching position for personal reasons ... We wish Mr. Lehman the best."
During Friday's court proceedings, Lehman said, "I have accepted full responsibility for my actions and made the decision to not return to the classroom, resigning from my teaching position with the Helena School District, and I have also voluntarily surrendered my Montana state teaching license."
Menahan sentenced Lehman to a three-year deferred sentence. Lehman is required to make a $500 contribution to the Missouri River Drug Task Force, continue the treatment he has already begun, obtain a chemical dependency evaluation, complete 40 hours of community service and pay additional court fees and costs.
Because the three-year sentence is deferred, Lehman does not have to serve jail time. If Lehman abides by the conditions of the sentence, he can withdraw his guilty plea in as little as two years, at which point the charges would be dismissed and the matter becomes confidential criminal justice information.
Alternatively, should Lehman violate the court's conditions, the county attorney can file a petition to revoke, and Lehman could be re-sentenced and could face the maximum penalty.
"In the courthouse, we see everybody. Lots of people get in trouble," a visibly emotional Menahan said after handing down his sentence. "Everybody is human and they make mistakes. We all do, and I think what speaks so much more about the people that I see from this side of the courtroom is not the fact that they make mistakes but what they do after they make them. I think that that tells me so much more about people."