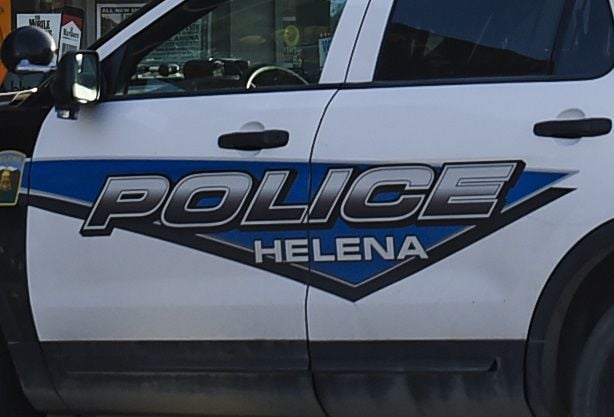 The Helena Police Department on Monday announced measures it will take to protect its officers and staff from the threat of COVID-19.
According to an announcement from Police Chief Steve Hagen posted to the department's Facebook page, officers will now determine on a case-by-case basis whether an in-person response is necessary for each call. 
"Effective immediately officers will be determining which calls require an officer to respond in person and have direct contact with the complainant," the announcement stated. "If it is determined that an officer does not need to respond to the scene, an officer will contact the caller and gather the needed information over the phone."
The announcement went on to state that officers will still respond to crimes in progress, accidents, crimes of violence and other incidents that require an in-person response. Officers or dispatch also "may request a caller meet with the officer outside of the residence."
According to Hagen's announcement, the department is also suspending enforcement of the city ordinance concerning abandoned vehicles.
"With more people working from home and self-isolating, vehicles are remaining parked longer than the 72 hours listed in the abandoned vehicle ordinance," he said. "We do not want to burden folks already stressed by the COVID-19 situation to have to move their vehicles to avoid being cited."
That measure also takes effect immediately and will resume once "Lewis and Clark County Public Health recommends that the residents of Helena return to their normal day to day activities."
The new measures are in addition to the department's decision to not enforce downtown paid parking made last week. Parking enforcement officers will still be on the lookout for ADA parking violations and any illegal parking, such as blocking fire hydrants.
The department has also suspended in-person services at the Law and Justice Center until further notice.
Individuals who need to register as sexual or violent offenders, provide a DNA sample as a requirement of a court judgement, request police or sheriff department records, or contact the records staff are asked to call (406) 447-8469.
"Please bear with us during these difficult times," Hagen said in his announcement. "The staff of the Helena Police Department is working to continue to protect the citizens of Helena while keeping ourselves safe."