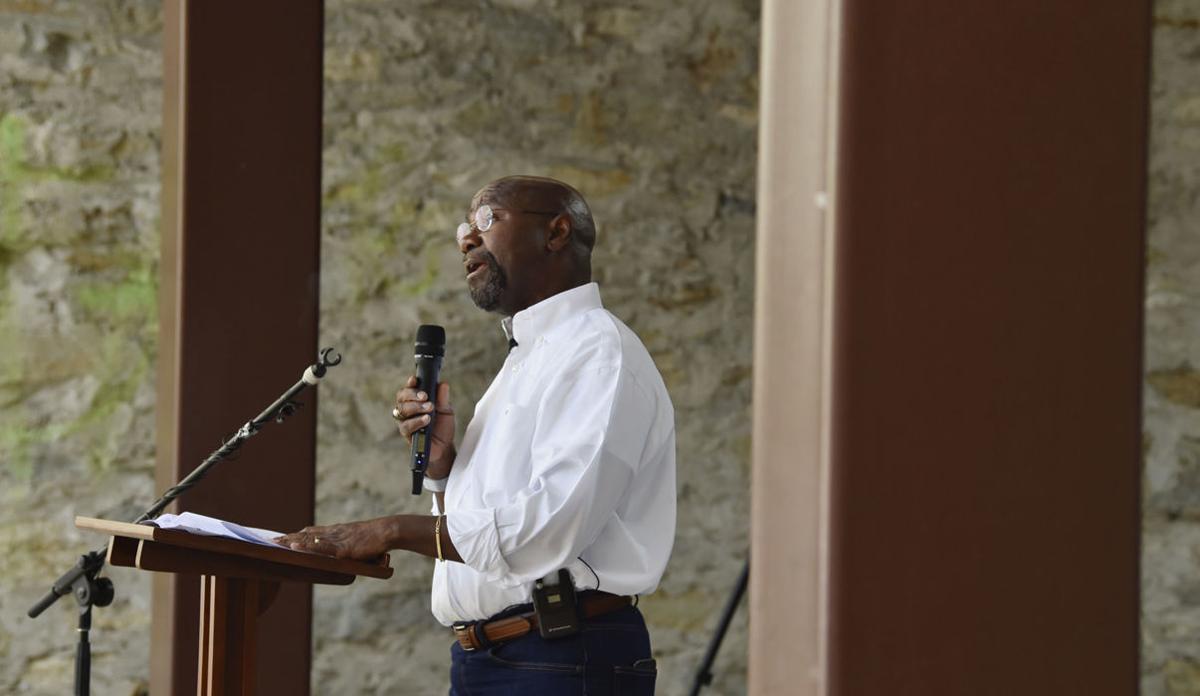 Helena mayor and Democratic U.S. Senate candidate Wilmot Collins is accused of rear-ending another driver's vehicle and leaving the scene of the crash. 
Collins, 55, is being charged with misdemeanor counts of careless driving and failing to remain at the scene of an accident.
Kimberly Doherty, a 35-year-old Butte woman, reported a hit-and-run crash around 6:42 p.m. Monday. Doherty told Helena police she was driving southbound on Last Chance Gulch before stopping to turn left onto Lyndale Avenue, when she was struck from behind by a vehicle driven by Collins. 
Doherty told police she pulled over as Collins continued west on Lyndale. She later told the Independent Record she followed him while honking her horn, and they both pulled into the Van's Thriftway parking lot in the 300 block of Euclid Avenue.
Collins provided his business card to Doherty and then left, police reported. Doherty told the Independent Record she waited in the Van's parking lot for around an hour before Helena police officers arrived to take her statement.
Police met with Collins later that night, and the case was forwarded to the Lewis and Clark County Attorney's Office due to a conflict of interest with the Helena City Attorney's Office. The County Attorney's Office filed the charges against Collins, who was instructed to appear in Lewis and Clark County Justice Court at 8:30 a.m. Tuesday, May 28. 
Both vehicles had minor damage and no injuries were reported, police reported.
Collins released a statement Friday afternoon that gave his version of the incident.
"On the evening of May 20th (I) made a mistake. I was at the stop light at Euclid and Last Chance, when I accidentally nudged the back of a car that was stopped in front of me. The contact was so light that I did not realize I had made contact with the other vehicle," Collins wrote.
Collins said the other driver honked at him to flag him down, and they both pulled into the Van's parking lot. 
"I gave her my card and told her I would pay for any damage to the vehicle at any repair shop of her choice," Collins wrote. "I followed up with the woman whose car I damaged the next day to see if she had gotten a chance to assess the damage or book an appointment to repair her vehicle and she had not yet had a chance to book an appointment."
Collins said he sat in the Van's parking lot and watched the other driver leave.
Doherty told the Independent Record she remembers it differently. 
"I called after he gave me his business card, as he was driving out of the parking lot," Doherty said. "I said we had to call law enforcement and that we had to stay."
When reached for comment, Collins said "I stand by my statement."
Helena's interim Police Chief Steve Hagen said he would not be releasing any additional information about the crash and will be out of town until Tuesday. 
Collins said he plans to plead guilty to careless driving and not guilty to leaving the scene of an accident, "because I did not leave until after the other driver left."
Collins has two prior charges of failing to carry proof of/or exhibit insurance in a vehicle and two speeding tickets in the city of Helena.
Sign up for our Crime & Courts newsletter
Get the latest in local public safety news with this weekly email.