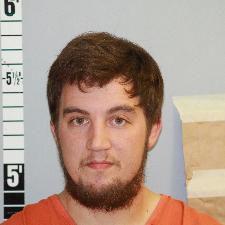 A 25-year-old Helena man is charged with possession of methamphetamine and hashish oil.
Tanner Taylor Bakke faces two felony counts of possession of dangerous drugs in addition to misdemeanor charges of possession of drug paraphernalia and obstructing a peace officer.
Officers responded to a report of Bakke and another individual possibly being in possession of drugs and being wanted by law enforcement. Bakke was located and allegedly provided officers a false name, according to court documents.
Officers allege that they discovered a gram of hashish oil in his possession as well as a straw that contained meth.
All charged are presumed innocent until proven guilty.