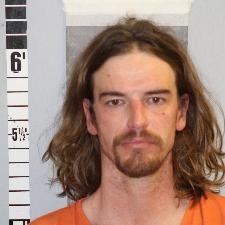 A 37-year-old Helena man is accused of raping two women.
Kelly Dean Grove is charged with five felony counts of aggravated sexual intercourse without consent.
On May 20, a woman contacted the Lewis and Clark County Sheriff's Office to report she had been sexually assaulted in June 2018 and recently learned video of the alleged assault existed.
The woman showed the deputy photos and videos of the that were sent to another person. The videos and images showed Grove sexually assaulting the victim, and text messages of Grove telling another person he had more graphic images and videos to "make a power point," according to court documents.
You have free articles remaining.
A Lewis and Clark County detective obtained a search warrant for Grove's phone and alleges it contained multiple videos of Grove raping the victim who appeared to be asleep and unable to give consent. Grove reportedly admitted to raping the woman on four separate occasions out of "spite and vengeance," according to court documents.
The detective also is alleged to have found found another video of Grove raping a different woman who told the detective she was unconscious the night of the assault and unable to give consent.
Grove was arrested and taken into custody at the Lewis and Clark County Detention Center. His bond was set at $200,000.
All charged are presumed innocent until proven guilty.