Helena-area felony arrests reported Wednesday, June 19, 2019
Helena man told police he was his twin brother to avoid charges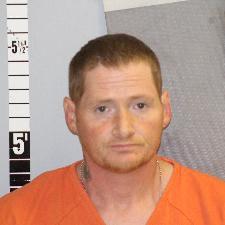 A 39-year-old Helena man is accused of pretending to be his twin brother to avoid charges. 
On Jan. 5, Joshua McCrossin was stopped by a Helena police officer for not having a rear license plate and then identified himself by his twin brother's name. He was arrested on warrants that had been issued for his brother and released the next day. 
When an officer later attempted to locate McCrossin's brother at his last known address, someone advised the officer that McCrossin had been identifying himself by his twin brother's name. After reviewing booking photos and social media profiles for both brothers, officials realized that the person who was arrested was actually Joshua McCrossin.
In a search of McCrossin's car, meth, buprenorphine, syringes and a pipe were found. He was charged with two felony counts of possession of dangerous drugs and misdemeanor counts of possession of drug paraphernalia, obstructing a peace officer, theft of identity, driving with a suspended or revoked license, driving without insurance and driving with expired registration.
McCrossin was again arrested in June.
All charged are presumed innocent until proven guilty.
Helena Police Department incidents reported Wednesday, June 19, 2019
June 18
At 1:33 p.m., an officer located a female in the 900 block of Front St that had confirmed warrants for her arrest. The 23-year-old female was placed under arrest for five outstanding Helena Municipal Court warrants. She was transported to Helena Municipal Court and made her initial appearance.
At 4:34 p.m., an officer was dispatched to the Lewis and Clark County Detention Center for a male that was currently in custody and had a confirmed warrant for his arrest. The 18-year-old male was served the Helena Municipal Court warrant and left in the custody of the Lewis and Clark County Detention Center.
On Tuesday, the Helena Police Department responded to 122 calls for service. A brief summary of some of the calls the Officers responded to are as follows: nine non-injury accidents and one injury accident, seven animal calls, four disturbance calls, four suspicious incidents, five thefts, three trespass calls, and 13 welfare checks. Also, the Helena Police conducted 35 traffic stops.
As of Wednesday morning, the county jail held 86 inmates (77 for felonies and nine for misdemeanors). In total, the county has 95 inmates at various detention facilities. There are 96 clients serviced by the 24/7 sobriety program. Of these, 51 are on PBT (Personal Breath Test), 31 are on SCRAM (Secure Continuous Remote Alcohol Monitor bracelet), four are on GPS, and 10 are on house arrest. Pretrial Services is currently working with 298 clients.