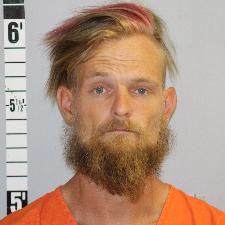 Update: Mark Aaron Sherwood: 2019 felony strangulation of a partner or family member amended to felony criminal endangerment. Sentence deferred.
A 29-year-old Helena man is accused of strangling a woman and stabbing himself in the leg.
Mark Aaron Sherwood is charged with felony strangulation of a partner or family member and misdemeanor partner or family member assault.
On July 26, a Helena police officer responded to a call about a man who had allegedly been stabbed by his partner. When the officer arrived, the man, Sherwood, was sitting on the ground with a bandage wrapped around his leg. 
Sherwood said he had been stabbed by the victim during an argument about a cellphone. Sherwood said the victim had punched him, grabbed his knife that was on his waistband and stabbed him in the leg. Sherwood eventually left the scene.
In a later interview, Sherwood did not mention the victim punched him. The officer then spoke with the victim, who agreed she and Sherwood had been arguing about a cellphone, but said Sherwood had strangled her during the argument, punched her in the face and stabbed himself in the leg.
Sherwood was arrested and taken into custody at the Lewis and Clark County Detention Center.
All charged are presumed innocent until proven guilty.