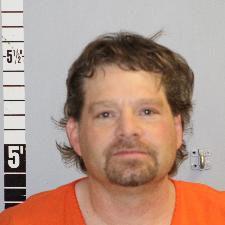 Stolen tools pawned at a local pawn shop led Helena police to arrest a 48-year-old Helena man on felony drug charges.
Michael Fishburn is alleged to have been in possession of methamphetamine, marijuana and a glass pipe when officers confronted him in an East Helena casino the evening of Jan. 15.
Helena police were pointed in Fishburn's direction by an associate of his, who pawned the tools Fishburn allegedly stole out of a trailer parked at a construction site on the 3200 block of Lincoln Road on Christmas night.
Police were able to identify the tools via serial numbers provided by the owner.
Fishburn was arrested and booked into the Lewis and Clark County Detention Center, and has since been charged with one felony count and one misdemeanor count of possession of dangerous drugs and one misdemeanor count of possession of drug paraphernalia.
All charged are presumed innocent until proven guilty.