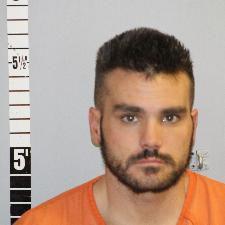 A 28-year-old Helena man who was involved in a rollover crash has been arrested on suspicion of driving under the influence. 
Kristopher Gene Lehto is charged with felony driving under the influence of alcohol or drugs.
On Sept. 14 a Montana Highway Patrol Trooper responded to a crash on Highway 200. Lehto had failed to negotiate a right curve and drove off the roadway, hitting a rock embankment and rolling the vehicle.
Lehto smelled of alcohol and showed multiple signs of being under the influence. He refused to provide a breath or blood sample, according to court documents.
Lehto was arrested and taken into custody at the Lewis and Clark County Detention Center.
All charged are presumed innocent until proven guilty.