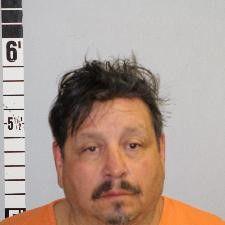 A 61-year-old Helena man has been charged with his 10th DUI after allegedly fleeing the scene of an accident. 
Duey Dean Honka was charged with felony aggravated DUI. Alternatively, Honka could be charged with the felony offense of driving or in actual physical control of a motor vehicle while under the influence of alcohol and/or drugs. He was also cited with a misdemeanor charge of failure to remain at the scene of an accident.
On Oct. 10, officers responded to a report of a single-vehicle crash on 12th Avenue. The arresting officer's report says a vehicle had crossed the center line and struck a parked vehicle head-on. This caused significant damage to both vehicles. Witnesses told the officer they observed the defendant leaving the scene of the crash on foot. The crashed vehicle was registered to Honka. 
The arresting officer later found Honka sleeping in a lawn chair outside his home. Honka allegedly admitted to drinking at a local bar before driving his vehicle home and leaving the scene of the crash and walking home. Honka told authorities he couldn't remember anything just prior to the crash. 
Honka was transported to St. Peter's Health via an ambulance for an injured neck. Following that initial medical treatment, the officer had Honka perform field sobriety tests, which indicated intoxication. The officer said Honka refused a breathalyzer. Due to the defendant's nine prior DUI convictions, the officer applied for and was granted a search warrant. 
Honka's blood was drawn, he was arrested and booked into the Lewis and Clark County Detention Center. 
All charged are presumed innocent until proven guilty.