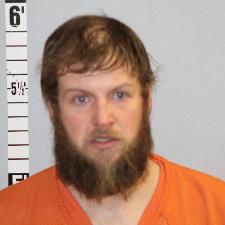 A 34-year-old Helena man is accused of smashing mailboxes and threatening people with a knife as he drove drunk.
Lance Brandon Stromberg is charged with a felony count of assault with a weapon and misdemeanor counts of obstructing a peace officer, DUI, assault, fleeing from a peace officer, duty upon striking an unattended vehicle and striking fixtures or other property on a highway, failure to notify law enforcement of accident by quickest means and no proof of insurance.
On Feb. 28, a Helena police officer responded to a call about a white truck that hit mailboxes and a building and was registered to Stromberg. The officer then learned the vehicle hit a car and the driver tried to enter the victim's residence but failed to get inside and left in his truck, hitting the building again.
The officer spoke with the victim, who told the officer the driver, identified as Stromberg, had rushed toward her when she called the police and was afraid of being assaulted. The officer then spoke to another victim who said Stromberg had taken a knife from his waistband and threatened to kill the victim.
Another officer located Stromberg driving in Helena and attempted to stop him. Stromberg did not stop until he trapped his car in heavy snow. He appeared to be under the influence of alcohol while driving, according to court documents.
Stromberg was arrested and taken into custody at the Lewis and Clark County Detention Center.
All charged are presumed innocent until proven guilty.