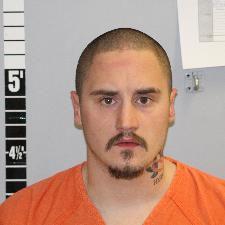 A 28-year-old Helena man is accused of strangling a woman.
Joseph Allan Ward is charged with felony strangulation of a partner or family member, felony tampering with a witness and a misdemeanor count of partner of family member assault.
On Jan. 19, an East Helena police officer responded to a call about Ward. Ward had allegedly been drinking earlier in the evening and when he arrived home he got into an argument with the victim and then assaulted her, grabbing her by the throat and pushing her into a wall.
Ward left the apartment, but while the officer was speaking with the victim, he called and threatened her with bodily injury if the officer continued investigating the incident.
Ward was arrested and taken into custody at the Lewis and Clark County Detention Center.
All charged are presumed innocent until proven guilty.