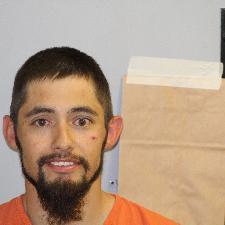 A 31-year-old Helena man was arrested after receiving meth in a package delivered by the United States Postal Service. 
Michael James George is charged with felony counts of possession of dangerous drugs with intent to distribute and theft. 
On Aug. 30, Missouri River Drug Task Force detectives learned that George was going to receive methamphetamine in a package sent through the mail.
George came to the East Helena Post Office to pick up the package and was detained by law enforcement a short time later. Officers determined the motorcycle George was riding was stolen as well.
George admitted there was a half-pound of meth in the package but denied knowing the motorcycle was stolen. Officers opened the package after obtaining a search warrant and found 235 grams of meth worth over $20,000.
George was taken into custody at the Lewis and Clark County Detention Center.
All charged are presumed innocent until proven guilty.