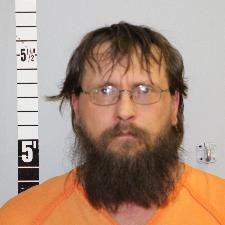 A 41-year-old Helena man is accused of his sixth DUI.
Kristian King Casman is charged with felony driving under the influence of drugs or alcohol and misdemeanor counts of driving with a suspended license and driving without insurance.
On March 6, a Helena police officer responded to a call about a possibly intoxicated driver on Euclid Avenue, later identified as Casman. The officer found Casman at a store and spoke with him. Casman allegedly smelled of alcohol and had red watery eyes and failed multiple sobriety tests. Casman's car did not have insurance and his driver's license was revoked.
The officer arrested Casman and took him into custody at the Lewis and Clark County Detention Center.
All charged are presumed innocent until proven guilty.