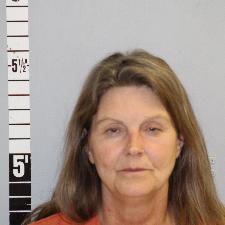 A 56-year-old Helena woman has been charged with one felony count of criminal possession of dangerous drugs and a misdemeanor count of criminal possession of drug paraphernalia.
Cynthia Devine violated the terms of her probation, prompting probation officers to conduct a search of her residence on the 900 block of Riggs Street in East Helena.
The search turned up methamphetamine in various forms, hypodermic needles and a silver spoon coated in a "white crystalline type substance" determined through field testing to be methamphetamine.
Devine was arrested and booked into Lewis and Clark County Detention Center.
All charged are presumed innocent until proven guilty.