Helena area felony arrests reported Oct. 8, 2019
Helena man faces third domestic assault charge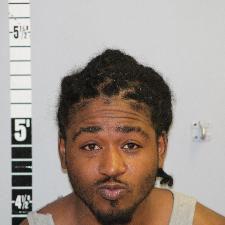 A 28-year-old Helena man is facing his third charge of partner or family member assault following an incident that occurred on Sept. 28. 
James Jovonnie Koger is accused of grabbing his live-in girlfriend by the hair and punching her in the face three times. An eyewitness reported the event, which was confirmed by the alleged victim. 
An officer confirmed visible injuries to the victim's face and head. 
Koger fled the scene on foot. The victim indicated there was a long history of unreported physical violence involving Koger throughout their relationship. Koger's criminal history showed a history of violence, including two prior convictions of partner or family member assault. 
Judge Michael Swingley set Koger's bail at $10,000. 
All charged are presumed innocent until proven guilty. 
Helena man charged with felony assault and strangulation
A 20-year-old Helena man has been charged with assault with a weapon and strangulation of a partner or family member, both felonies.
Ching Man Chan was arrested after deputies responded to a report that Chan and his stepfather were fighting. Chan is accused of choking the victim with a key lanyard and repeatedly hitting him in the face with the magazine well of a pistol. 
The victim told authorities he grabbed a firearm from his waist because he feared for his life, but Chan disarmed him. He also said Chan appeared to be intoxicated at the time. 
According to court documents, the deputies found a set of keys alongside blood on the floor. The caller had taken the firearm away from the defendant and given it to the deputies, and it had eight rounds of ammunition. Chan did not have any injuries.
The victim was transported to St. Peter's Health for an evaluation. An examination revealed petechiae, tiny blood clots on the victim's eyes, indicating severe oxygen deprivation. Deputies said the defendant was unable to formulate complete sentences or thoughts and provided no statement. 
Chan was arrested and taken to the Lewis and Clark County Detention Center. 
All charged are presumed innocent until proven guilty. 
Helena man charged with drug possession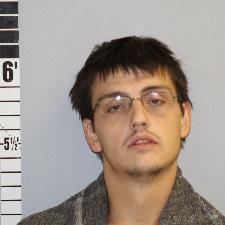 A 24-year-old Helena man has been charges with felony criminal possession of dangerous drugs and misdemeanor theft and forgery.
On Oct. 4, Kody Adam Laird was arrested after a Helena Police Department officer found him sleeping inside a car on South Dakota Street. Laird's driver's license confirmed his identity and dispatch confirmed Laird and another passenger were both on probation.
Probation authorized a search of the vehicle. The officer's report alleges he found a small baggy of a substance consistent with methamphetamine, and the defendant was the only one in reach. Laird was also a suspect in a theft and forgery of checks.
Judge Michael Swingley set Laird's bail to $10,000 and he is subject to twice weekly random urinalysis tests.
All charged are presumed innocent until proven guilty.