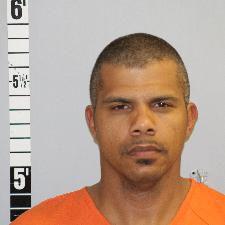 A 43-year-old Helena man is accused of strangling a woman and threatening her with a knife.
David James Eggleston is charged with felony counts of strangulation of a partner or family member and assault with a weapon, along with one count of misdemeanor partner or family member assault. 
On April 3, Helena police officers responded to a call about a woman who had been assaulted by Eggleston. The victim told officers that she and Eggleston had been in an argument about his drug use, and that when he returned to her home, he threw her on the ground and strangled her while telling her two people were coming over to kill her for "snitching," according to court documents.
Two other men came to the home shortly after, and the woman recognized one man and spoke to him. Eggleston allegedly became enraged and smashed the woman's head into a dresser and held a knife to her throat and threatened her again.
The officers then found Eggleston at another man's residence, where he told them he had only touched the victim once. The officers searched the home and found gloves, knives, masks and other suspicious items.
Eggleston was arrested and taken into custody at the Lewis and Clark County Detention Center.
All charged are presumed innocent until proven guilty.