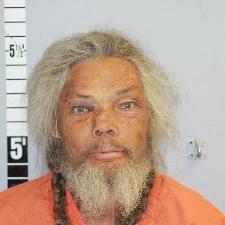 A 57-year-old transient man is accused of slashing another man with a knife and then threatening to kill him with a six-point elk antler.
Cody Ray Tunnell is charged with felony assault with a weapon.
On Aug. 16, officers responded to a call from a victim who said that Tunnell had attacked him with animal antlers.
The victim told officers that he and Tunnell had been in an argument when Tunnell cut him with a knife on his lower back. Tunnell then allegedly grabbed a six-point elk antler and threatened to kill the victim.
Tunnell was arrested and taken into custody at the Lewis and Clark County Jail.
All charged are presumed innocent until proven guilty.