A magistrate judge has laid out the restitution amounts she's recommending for duped investors, stiffed contractors and other victims of an ex-coal executive's multimillion-dollar fraud scheme.
The numbers won't be finalized until a U.S. District Judge approves them. Magistrate Judge Katherine DeSoto issued her findings and recommendations for restitution in the Larry Price case on Wednesday.
Price, the former vice president of surface activities at Signal Peak Energy, should be ordered to pay $20.2 million in restitution, DeSoto recommended.
Of that, approximately $2.4 million should go to Signal Peak Energy, the coal mine near Roundup that was Price's biggest victim.
In testimony during the bank fraud trial for Stephen Casher, one of Price's former business associates, Price estimated he stole closer to $20 million from the mine through various theft schemes, including over-billing and fake sales in which Price charged for equipment that he never intended to have delivered.
Price was charged criminally for only $2.4 million in thefts from the company. Mine CEO Brad Hanson initiated the thefts and coerced him into participating, he said during his sentencing hearing. Hanson died in February before he could be charged. Price was sentenced to five years in prison. 
DeSoto said another $7.5 million should go to Three Blind Mice, a group of investors backing coal projects Price said he would make money on. The members of the group are Casher and Wyoming doctors Robert Schlidt and Raoul Jourbran.
Price took the investors' money but never delivered on the project.
Three Blind Mice attorney Randy Nelson applauded the judge's recommendations in an emailed statement.
"It's a well written order that does exactly what it needed to do," he wrote. "A restitution hearing can't produce more than what is contained in the order. Therefore, TBM is very happy with the order."
Finally, the magistrate judge recommended Price be ordered to pay $10.3 million to Ninety M, another investor group Price was involved in, which was made up of the Three Blind Mice investors and others.
On Ninety M investor projects, Price inflated the cost of purchases by about threefold and pocketed the difference. On other Ninety M loans, Price simply took the money and provided no return at all. 
Any money made from sales of real estate previously held by Price would be credited against the restitution he owes, under DeSoto's recommendation. 
That real estate includes eight Montana or Virginia properties Price signed over to Three Blind Mice in 2018 as his financial schemes were collapsing and creditors were demanding payment.
Some have already been sold. Some, too, have been forfeited to the U.S. government as a result of Price's conviction.
Both investor groups will have to provide documentation of any sales for property subject to forfeiture. The U.S. Attorney's Office for Montana will then credit those proceeds to Price against his total restitution debt.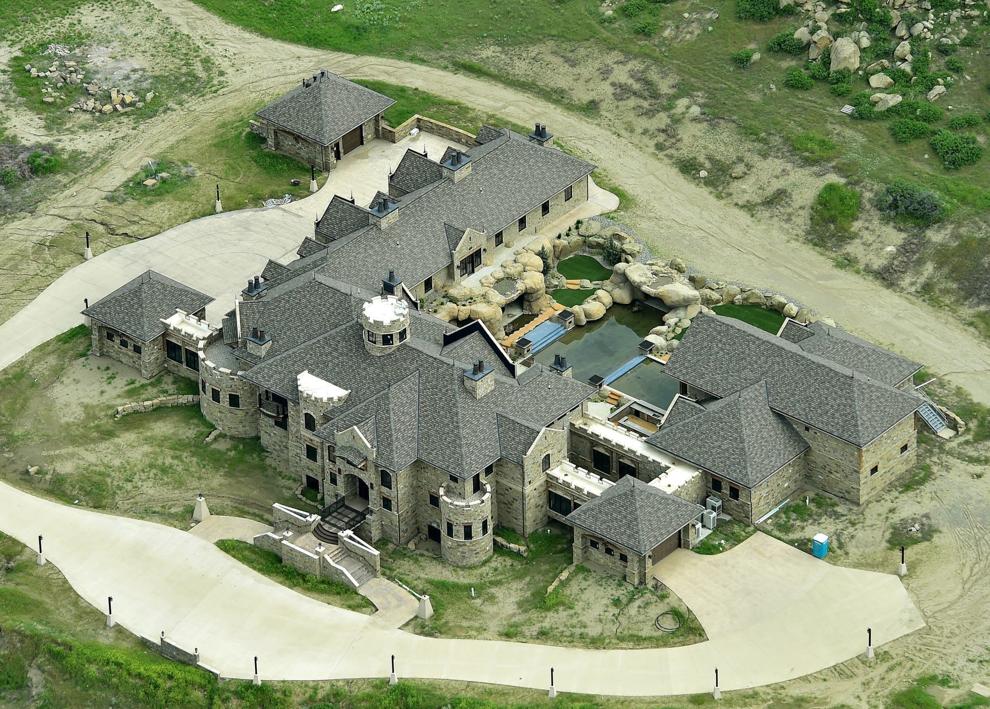 Still unsold is the mansion in the Ironwood subdivision on Billings' far West End dubbed "the Castle." Its current appraised value is $11.2 million.
Some contractors who worked on the 26,000-square foot mansion still haven't been paid. Proceeds from the sale of the mansion will be applied to Price's debt with those workers.