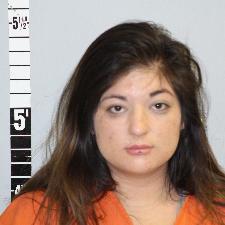 A 22-year-old Elliston woman is accused of assaulting a man with a liquor bottle.
Alice Joeanne Williams is charged with felony assault with a weapon and a misdemeanor count of obstructing a peace officer.
On Nov. 24, officers responded to a call about a man bleeding from the face. The altercation was between the victim and Williams, who originally gave police a false name.
The victim had a large injury on his face and told officers Williams had hit him with a liquor bottle. Williams denied using the bottle, but told officers she had used her hand, according to court documents. 
Williams was arrested and taken into custody at the Lewis and Clark County Detention Center.
All charged are presumed innocent until proven guilty.