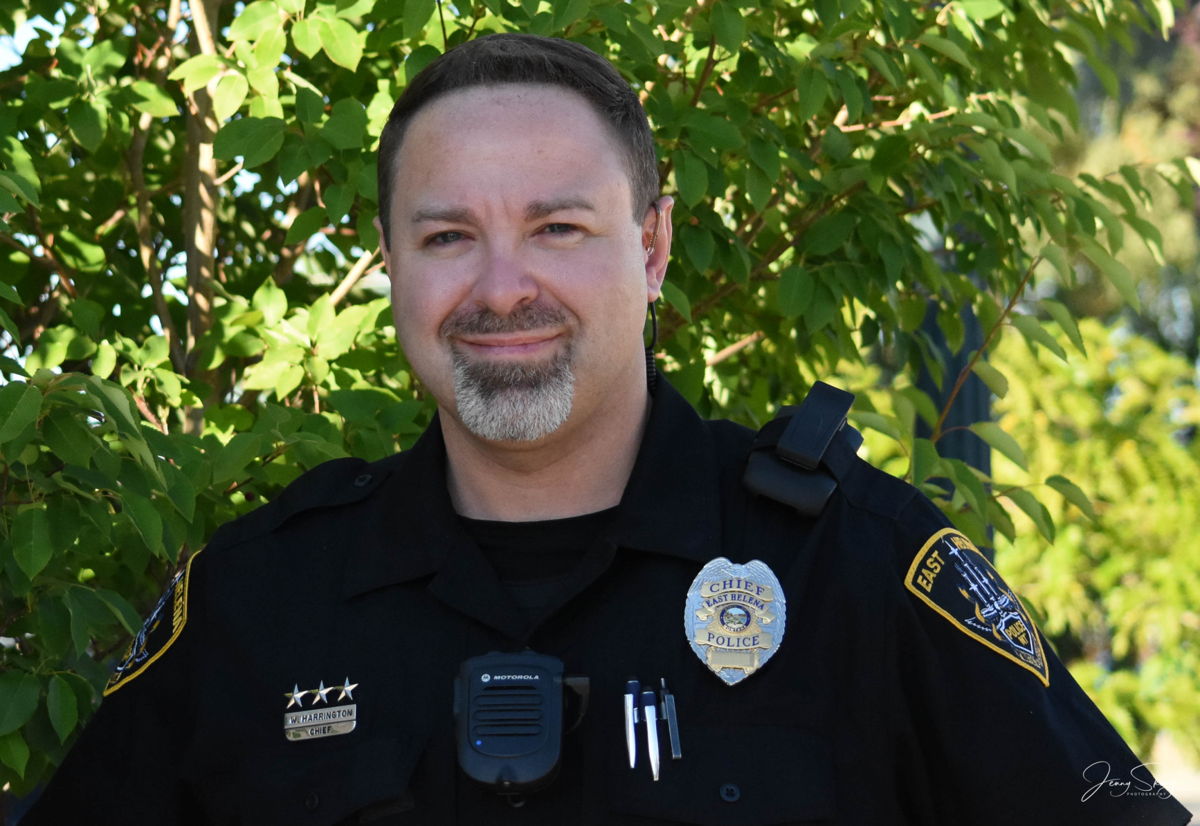 East Helena has a new chief in town.
William Harrington was promoted from deputy chief and interim chief to full-time chief of the East Helena Police Department on Tuesday evening, with a unanimous vote by the East Helena City Commission.
Harrington has 16 years of experience in law enforcement, and has spent the last 11 years of his career working in the East Helena Police Department.
"We have a big drug problem in the city here," Harrington said. "There's lots of different avenues for those drugs to make it to the citizens of East Helena and the rest of Helena."
Harrington plans to focus on drug abuse education and prevention. "There's been an increase in harder drugs," Harrington said.
"Preventing that abuse, attempting to get some of that element out of town, out of citizens' daily lives is a big thing for me."
Because the East Helena police force is a small one, Harrington emphasizes maintaining good relationships with the larger law enforcement agencies operating in Lewis and Clark County. "A smaller agency doesn't have the same amount of resources," Harrington said. "We've leaned on them for a very long time."
You have free articles remaining.
Harrington is overseeing some modernization and expansion as well. East Helena is currently in the process of getting body cameras for all of its officers, something the city commission approved funding for in the last year. As the new East Helena High School is built and starts to take in students, Harrington sees operating a full-time school resource officer as a necessity.
"We have a new elementary school and within several months will have a high school, and that will have the population of a small town," Harrington said. "We need to have a full-time police officer to be working with those students."
Mayor Jamie Schell said Harrington is a "very active member of the city of East Helena."
"He gives lengthy reports at all council meetings and is very interactive with all staff at East Helena," Schell said. "A couple of public works guys just walked in and congratulated him, shook his hand."
Lewis and Clark County Sheriff Leo Dutton said he has known Harrington for years and has watched his career progression. "I know he cares deeply for the citizens of East Helena and is going to do a great job," Dutton said.
Schell said that with such a small group of employees, it was important to "know which direction we want to go."
"That direction involves community," Schell said. "We know we are on the right page."
Harrington replaces Mike Sanders, who resigned after four months as chief in December due to differences in "goals and priorities."