The Lewis and Clark County Commission voted to move forward with expanding the Birdseye Fire District.
The Birdseye Fire District is on the northern side of the Helena Valley. With the expansion, Birdseye would take over an area covered by the Lewis and Clark County Volunteer Fire Department on Skelley Gulch Road.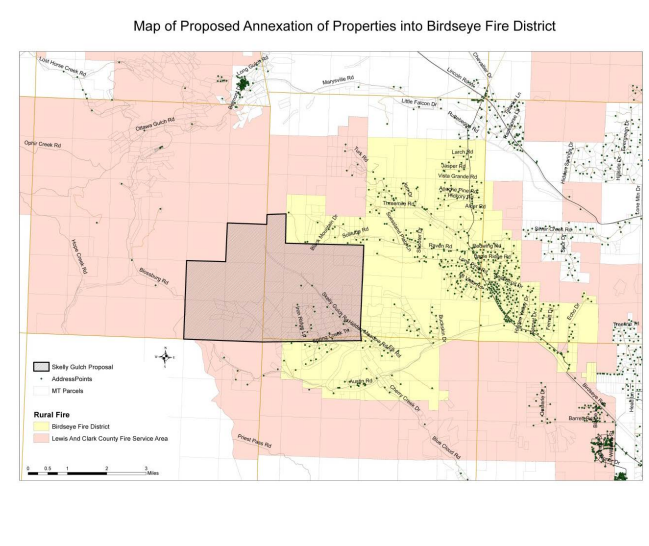 County planner Sam Neill told commissioners that 42% of the residents in the annexed area are in favor of the decision. Neill added that those 42% made up over half the taxable area within the annexation.
Wally Jester, Lewis and Clark County Volunteer Fire Department chief, has already given verbal consent to the decision, according to county documents.
A county commission meeting for final passage will be held July 9 at the Helena City and Lewis and Clark County Building on Benton Avenue.