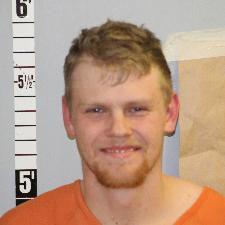 A 21-year-old Helena man was arrested Saturday and has been charged with aggravated assault, a felony.
A Helena police officer responded to a noise complaint at a bar on the 100 block of Last Chance Gulch. An employee of the establishment said the victim of the assault was "being combative and needed to leave," according to the arrest affidavit.
Jesse Lantz then approached the officer and told her the victim "tried to fight him earlier and asked (the officer) if he could 'drop him.'"
The officer left the scene to deal with "another incident in the same area." After the officer had left, Lantz allegedly threw a single punch at the victim, knocking him unconscious.
You have free articles remaining.
The victim was unresponsive and bleeding from the mouth when an ambulance took him to St. Peter's Health. He was eventually flown by helicopter to another hospital due to hemorrhaging in the brain.
The officer confirmed accounts of the incident by viewing footage recorded with an in-car camera.
The officer located Lantz later that day, arrested him and booked him into Lewis and Clark County Detention Center.
All charged are presumed innocent until proven guilty.