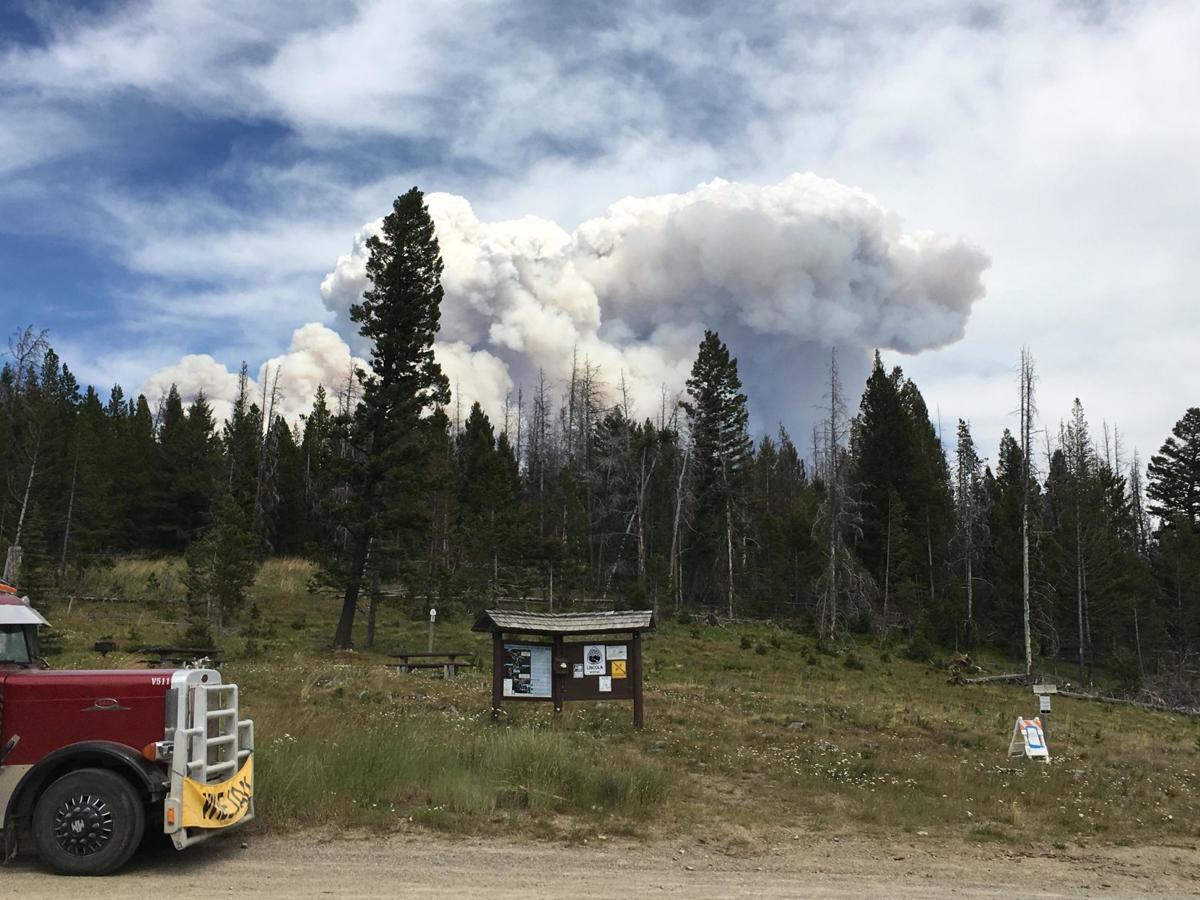 Firefighters on the Horsefly fire east of Lincoln will see some cooler and wetter weather in the next few days.
The Horsefly fire sparked earlier this week and has been burning aggressively near Flesher Pass, about 15 miles east of Lincoln. Wednesday morning, fire officials sized the blaze at about 1,300 acres across nearly 2 miles from its origin. The fire has been highly visible as it burns through a mix of thick forest and old logging slash, sending up a large plume of smoke.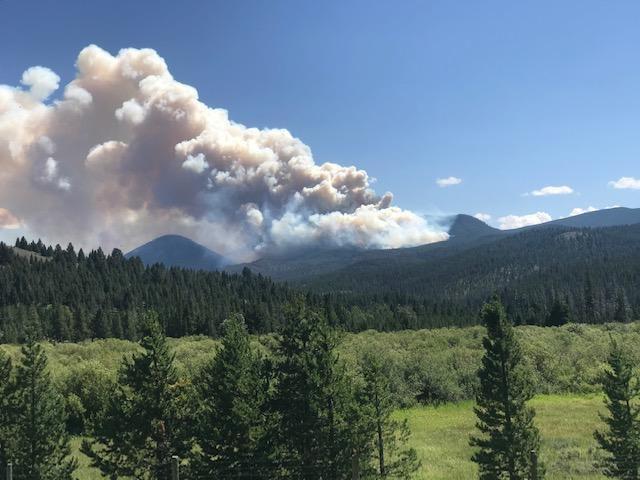 The area saw a small uptick in humidity Wednesday morning, but hot and windy weather persisted. The fire has moved southeast and triggered the evacuation of Flesher Acres subdivision near the pass. Additional evacuations along Highway 279 are a possibility but have not been implemented. Other closures, including a re-route of the Continental Divide Trail and temporary closure to bicycles on Highway 279, remain in place.
Residents of Flesher Acres were allowed to return home Wednesday morning to retrieve things they need that they had left behind.
Lewis and Clark County sheriff's deputies escorted residents to the subdivision. People in 27 of the 77 homes in the subdivision left on Tuesday. Residents of another 17 homes stayed, and there was no one home at 33 properties. Sheriff Leo Dutton advised residents to heed evacuation orders and said more homes could be evacuated.
Dutton told people who attended a public meeting about the fire that authorities would not have time to give them warnings to get out if the fire suddenly gets very close to homes.
"You'll feel it. The ground will shake and the wind is going to howl," he said.
He said evacuations also increase safety for firefighters because they don't have to go into raging infernos and rescue people who did not evacuate.
If fire activity becomes extreme, there is the potential for the fire to cross Highway 279 moving into difficult and inaccessible terrain, officials say.
Firefighters should get a break in the coming days.
Forecasts call for some moisture to bring increasing clouds Wednesday night through Thursday and a slight chance of a thunderstorms late Wednesday and again through Thursday. Temperatures and humidity will moderate slightly through Thursday with better chances for cloud-cover, cooler temperatures, showers and thunderstorms Friday into the weekend.
Increasing cloud cover plus a slightly higher relative humidity should reduce fire spread, officials say, but as the fire moves higher in elevation, it also becomes more exposed to stronger winds.
Over the next 72 hours, moisture and lower temperatures foretasted should moderate fire behavior. Continuing cloudy and wet weather conditions will decrease chance of growth significantly, officials say.
The Associated Press contributed to this story.
Be the first to know
Get local news delivered to your inbox!