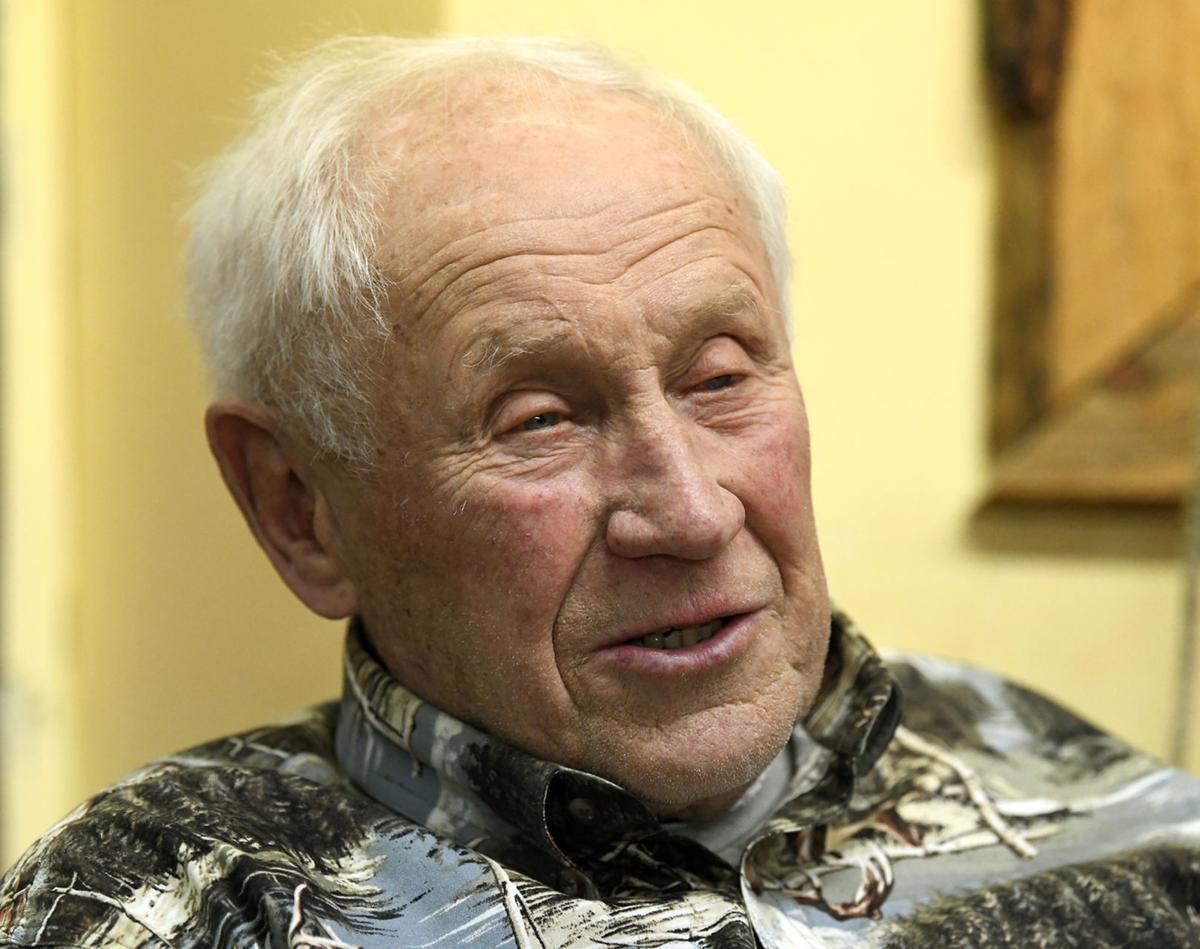 Jim Posewitz, one of Montana's most respected conservationists who pioneered protections for fish and wildlife and was a nationally recognized voice on the ethics of hunting, died Friday. He was 85.
Born in Sheboygan, Wisconsin, he first made his mark in Montana as a four-year football star for the Montana State Bobcats at left end and linebacker. In his senior year he was co-MVP of the undefeated 1956 MSU team, which shared a national championship.
After a two-year hitch in the U.S. Army, he returned to MSU and earned a master's degree in fish and wildlife management.
His distinguished 32-year career with Montana Fish, Wildlife and Parks began in 1961. Working as a fisheries biologist, he helped gather data that resulted in the cancellation of proposed Missouri River dams upstream from Fort Peck, preserving a river that is now in the national Wild and Scenic Rivers System.
In 1969, Posewitz was named administrator of the department's Ecological Services Division. He headed the International Joint Commission addressing water quality in the Flathead River System, and helped prevent an open-pit coal mine from being developed in the Canadian portion of the Flathead drainage.
Under his leadership, the importance of in-stream flows for fish and wildlife was documented and defended. He was instrumental in defending the Yellowstone, the longest undammed river in the lower 48 states, and the Missouri and Kootenai against dam projects.
In his state role, Posewitz constantly worked with Montanans of all walks of life, developing collaborative, philosophically and scientifically sound approaches to conservation issues. He often pointed out the history of wildlife destruction in the United States, followed by renewal and the return of many species to our wilderness. The last decade of his FWP career was spent as special assistant to the director of the agency.
Posewitz married Helen Vidal in 1958 and they raised six sons.
Gov. Steve Bullock said Saturday, "Jim was not only an essential voice for conservation and wildlife, but a friend and an incredibly kind and decent person. Lisa and I join so many in mourning his passing, yet celebrating that he was part of our lives."
Land Tawney, national president and CEO of Backcountry Hunters & Anglers, said Saturday, "There is no bigger icon, no bigger influence on our public land and waters, on our fair chase ethics, than Jim. He will be remembered for the landscapes he helped protect, the policies he helped create and the countless teachings he professed. Most of all he will be remembered for his sense of humor and willingness to step into the arena, no matter what the cost.
"I am lucky to have known him and learned from him."
The first of Posewitz' five books, "Beyond Fair Chase: The Ethic and Tradition of Hunting," sold more than a million copies. He established Orion — the Hunter's Institute, a nonprofit dedicated to ethical hunting and preserving wilderness and wildlife.
His last book, "My Best Shot: Discovering and living the Montana Conservation Ethic," was his autobiography and a clarion call to protect America's "democracy of the wild."
In an interview about that book with Tom Kuglin, the Helena Independent Record's outdoor writer, Posewitz said, "I got to thinking in terms of humanity on the planet and this experiment of living with nature, respecting and honoring nature, which grew out of the hunting and fishing community. This is a pretty young experiment and ... maybe it could only have happened in a democracy where the people were the sovereign, protecting things other than humanity."
Talking about his successful efforts to get the state to purchase water to protect in-stream flows, he told Kuglin, "There was this cultural mindset about water and the cliche 'use it or lose it,' and what I was advocating for was 'No, leave it in the river.'
"That was a major shift in thinking about rivers. They were no longer just something to be sucked dry for other economic purposes."
Outdoor writer Don Thomas of Lewistown said, "Some years ago I was researching an article on the North American Model of Wildlife Conservation when I realized that no one seemed to know who first came up with the idea. Several friends suggested it was Jim Posewitz, so I contacted him for confirmation.
"Nah," he said in response to my query. "That was Val Geist up in Canada."
Geist is one of North America's preeminent wildlife biologists.
"So I tracked Geist down by phone only to have him assure me that the North American Model had been Posewitz's idea all along.
"That's how I'll remember Jim: long on ideas and principles, but short on taking credit."
Posewitz earned many accolades and honors. He was named "Conservationist of the Year" by the Montana Wildlife Federation, the Montana Environmental Information Center and the Montana Hunting Hall of Fame.
He won the "Alumni Blue and Gold Award" from Montana State for "distinguished services which have contributed to the benefit of mankind." In 2015, the National Wildlife Federation named him conservationist of the year, and in 2018, he was inducted into the Montana Outdoor Hall of Fame.
Posewitz, who lived in Helena, is survived by his life partner Gayle Joslin and five sons, Brian, Allen, Carl, Matthew and Andrew, and two stepchildren, Ann Gassmann and Clayton DeSimone. He was preceded in death by his son Eric.
Tawney of Backcountry Hunters & Anglers said, "Our biggest tribute to Jim would be to understand the story of our conservation legacy and fight like hell to pass it on to the next generation — guaranteeing that the lion that is his legacy will still roar."
Be the first to know
Get local news delivered to your inbox!